04 May 2021
UNCTAD unveils a data-rich portal to enhance policymakers' understanding of the pandemic's wide-ranging impact and help them design suitable recovery policies.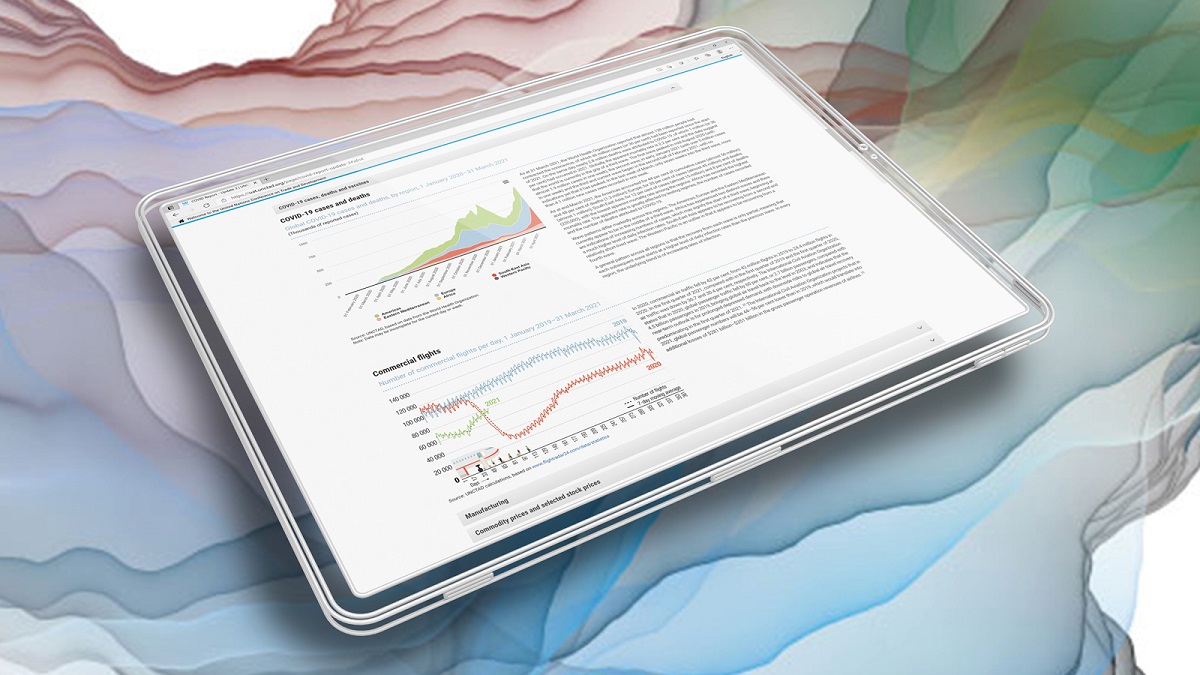 The global economy's uneven recovery from COVID-19 continues and the unequal distribution of vaccines will affect countries' abilities to recover from the crisis, UNCTAD warned on 4 May in a new portal tracking the pandemic's impact on trade and development.
The portal seeks to enhance policymakers' understanding of the wide-ranging impact of the pandemic and help them design suitable recovery policies.
"As countries and the international community design recovery policies to help build resilient and more inclusive and sustainable economies, up-to-date analysis is critical," UNCTAD Acting Secretary-General Isabelle Durant said.
"Mistakes from past crises, such as the 2008 financial crisis, must be avoided."
According to the portal, the global economy is recovering faster than initially expected. It's projected to grow by close to 5% in 2021, a growth rate not seen in more than a decade. But the recovery is uneven.
Developed countries will experience a relatively more important rebound in GDP growth than developing ones, leading to worries about further expanding the gap between rich and poor nations.
Vaccine divide risks deepening inequality
The growing gap between the number of COVID-19 shots given in developed and developing countries will likely deepen existing socioeconomic inequalities, UNCTAD warns.
According to the portal, vaccine doses administered per 100 people varies greatly across countries. Africa is far behind, with only 0.6% of the continent's population vaccinated, compared with 2.1% in Asia, 12.7% in Europe, 6.7% in South America and 18.8% in North America as of 31 March.
The pandemic has already pushed upwards extreme poverty estimates for 2020 and 2021. Estimates indicate that between 119 and 124 million people fell into extreme poverty in 2020, with an additional 143 to 163 million people expected to follow this year.
"These estimates are very worrying because it's the first significant increase in global extreme poverty in the past two decades," Ms. Durant said.
More than 25 indicators
The portal provides an overview of the pandemic's impact on trade and development, covering more than 25 indicators with a broad selection of data as of 31 March.
Much uncertainty remains and the data continues to change, hence UNCTAD urges policymakers to closely monitor the constantly evolving situation.
The portal is an update to UNCTAD's report, "Impact of the COVID-19 pandemic on trade and development - Transitioning to a new normal," issued in November last year.
It complements previous indicators with new data where relevant and available, notably on the rollout of COVID-19 vaccinations.