Publications
Publications
Financial Reporting and Corporate Governance
Market developments have highlighted the importance of quality corporate disclosure for building investor confidence and attracting new investment.
The aim of UNCTAD's work in this area is to assist developing countries and countries with economies in transition to improve their ability to attract investment capital by improving their enterprises' communications with stakeholders.
UNCTAD works toward this aim by identifying and promoting good practices in corporate governance disclosure.
Displaying results 1 - 2 of 2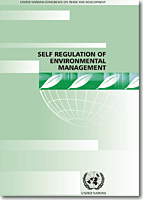 Guidelines set by world industry associations for their members' firms: An update, 1996-2003
UNCTAD/ITE/IPC/2003/3