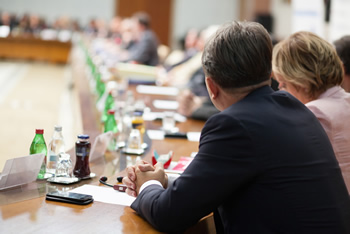 Innovation has become the cornerstone for transforming economies. Innovation is crucial for enabling productivity gains, a more diversified productive base and more sustainable production and consumption patterns in developing countries.
Effective policy action requires a good shared understanding among a wide number of stakeholders of what is innovation, how it emerges, and how it contributes to economic growth and sustainable development.
It also requires a precise knowledge among policy experts on how to design innovation policy to achieve specific objectives. As innovation emerges in different contexts, there is no one size fits all solution.
UNCTAD's innovation policy learning programme builds the competencies of policy makers and other key national actors in developing countries to enable them to design, implement and adjust the science, technology and innovation policies and programmes that will help them achieve their specific objectives.
The programme offers two types of courses for mid- to senior-level policy makers and key national stakeholders in academia, industry and civil society.
A foundation course: to build awareness and a shared understanding among key national stakeholders (from government, academia, private sector and civil society) on what is innovation, why it is important for economic growth and sustainable development, and what are key elements in the governance and design of innovation policies.
 
Advanced courses: to strengthen competencies to design and implement science, technology and innovation policies and programmes to address specific innovation-related issues, such as: building human resources for innovation, encouraging academia-industry linkages, enabling access to finance for innovation, or promoting technology transfer.
Each course is designed to address specific needs of the participating country/countries. These courses may be delivered at the national level or regional level.