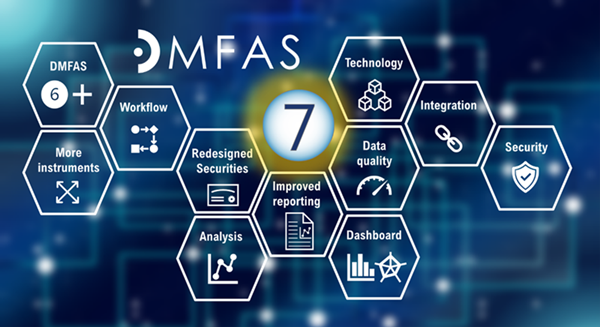 The DMFAS Programme presented its 7th major new version during the first session of the Advisory Group Meeting, which was presented by a live demonstration. 
With DMFAS 7, debt offices will benefit from a new version of the DMFAS software that responds to the latest requirements and advances in debt management and technology. DMFAS 7 contains all DMFAS 6 features plus: 

Expanded debt coverage: Coverage of instruments is being considerably enriched to include not only traditional debt instruments but also additional instruments to cover total public sector debt, including recording and monitoring of additional instruments such as Overdraft, Currency and Deposits, SDR Allocation etc. Identification of Collateralized Instruments, monitoring of contingent liabilities, valuation of debt instruments, and extended reorganization module
Redesigned debt securities module, including a new workflow and linkages with the Auction module
Improved data quality including the Debt DQA tool 
Powerful reporting tools including graphs and charts 
Improved analysis including comprehensive debt portfolio analysis tools, financial indicators and integration of interfaces to export datasets to the MTDS and DSF tools 
A Dashboard providing customizable and rapid data visualization based on best practices 
Front-office functions, including borrowing plans and negotiations 
Facilitated interfacing with other systems such as Integrated Financial Management Systems (IFMIS), Central Depository Systems (CDS), Reuters and Bloomberg.
Latest technology supporting cloud computing and including enhanced security and auditing features.