Article prepared by the Central Bank of the Philippines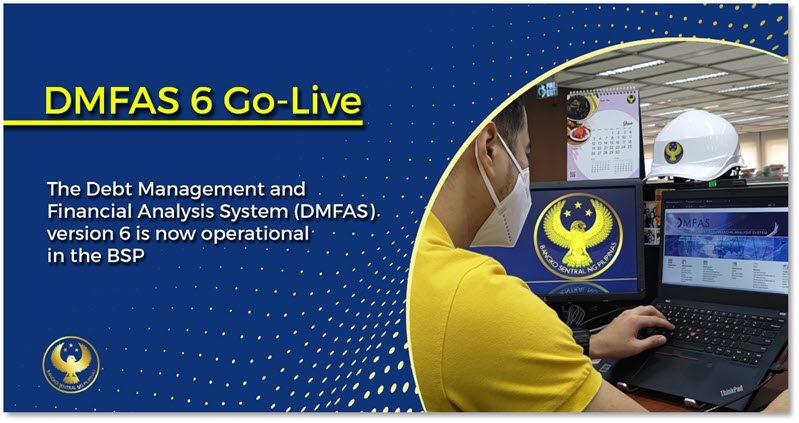 "The Bangko Sentral ng Pilipinas (BSP), the Philippine central bank, completed the enhancement of its external debt monitoring and analysis system by upgrading to the latest version of the Debt Management and Financial Analysis System (DMFAS) in end-June 2022.
The BSP utilizes DMFAS for the recording and monitoring of public and private sector external debt data, which are used for balance of payments calculations and preparation of reports to external users, including the International Monetary Fund and the World Bank.
The DMFAS 6 upgrade allows the BSP to benefit from enhanced functionalities, which are aligned with international standards and allow for better recording, reporting, and analysis of the Philippine external debt. BSP officers benefited from a series of online technical and functional training workshops on the maintenance and use of the upgraded system. 
The DMFAS 6 database served as the primary data source in the preparation of the quarterly Philippine External Debt Report released by the BSP beginning June 2022 (see figure). 
The BSP will continue its data-driven initiatives in expanding the coverage of the DMFAS database and analysis through possible linkages with other external debt data."
In December 2022 a delegation from the BSP participated in the UNCTAD Debt Management conference and the DMFAS Advisory group meeting. 
A final activity is planned within the framework of this project: a DSA workshop in collaboration with the IMF. The event is scheduled to take place during the first semester in 2023. This event followed by a final review of the project evaluation will also close this project.