UNCTAD's Debt Management and Financial Analysis System, DMFAS, has been successfully installed in Tajikistan's Ministry of Finance and its officials trained in the system's core features for recording and reporting.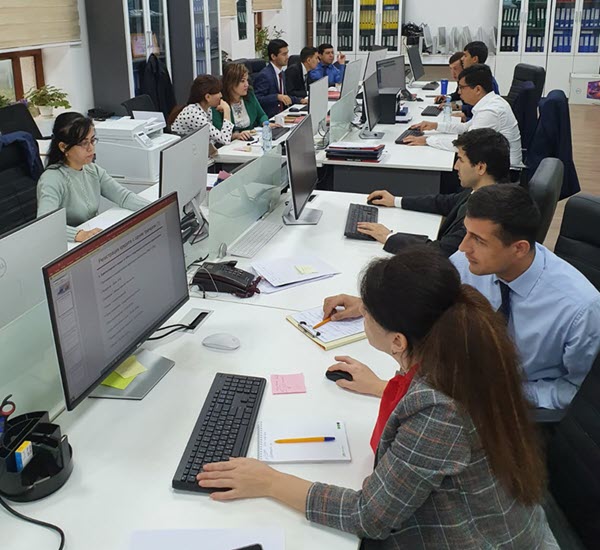 Installation of DMFAS 6, related IT training and functional basic training in the system for government debt officers took place in the country's capital, Dushanbe, at the Ministry of Finance from 3 to 28 October 2022. 
DMFAS implementation is a key component of the government's goal to modernize its debt management and fortify its tools and processes for effective debt management. This goal is supported by the Swiss Secretariat for Economic Affairs-SECO who are financing technical assistance in debt management to Tajikistan through an UNCTAD DMFAS project 'Strengthening Public Debt Management in the Tajikistan Republic'.  
Adoption of the DMFAS system, which will replace the outdated debt management software currently used by the government, will facilitate the Ministry's ability to apply international standards and best practice in recording, reporting and analysis.
Through the project, debt officials will receive training in advanced reporting, debt data validation, debt statistics and debt portfolio analysis as well as in documenting procedures. Benefits will include stronger operational processes, strengthened confidence in the reliability of debt data and bolstered ability to produce debt reports and perform debt analysis.  The project also foresees a link between the DMFAS and the government treasury system, increasing the efficiency of the debt service process. 
The completed basic training precedes the DMFAS creation phase, which is expected to be completed in the first quarter of 2023.