Interview with Mark Willis, PMU Coordinator
After over 30 years of service within the DMFAS Programme, Mr. Mark Willis, Coordinator of its Project Management Unit, is retiring. 
DMFAS. Can you tell us about your experience with Programme?
Mark. I joined the DMFAS Programme in 1993 as a trainer and project manager. I was part of the second wave of recruitment under a UNDP-financed multi-year initiative, at a time where the Programme, still small, was growing quickly. 
I was trained as a trainer on DMFAS version 4.1+ the first week I arrived. During these years, our roles were multidimensional and we had to be very flexible: we had to actively promote the DMFAS software, seek funding for projects, install the system, and deliver  training. I remember going on many missions with a set of DOS diskettes containing the software that we installed ourselves. On the first day of the mission, I was installing DMFAS and the next day starting the training. We needed to have a wide range of competencies, not only on the use of the DMFAS, but also on basic PC and DOS commands. 
In the 1990's part of our project management responsibilities was to actively promote the Programme's products as it was not yet well-known in developing countries. We had to convince countries of the benefits of implementing IT systems to manage their debt. The work was inspiring, led by charismatic DMFAS managers such as Enrique Cosio-Pascal and Philippe Straatman. With the former, I participated in very interesting needs assessment missions where I learned about debt management, a specialization that cannot be learned academically. 
In 2005, after 12 years of project management responsibilities for a portfolio of projects mostly in Africa and Asia, part time trainer and documentalist,  I became the coordinator of the newly created Project Management Unit (PMU). Over these 30 years, I participated in exactly 108 missions covering all continents. 
What evolutions about debt management have you observed during your career?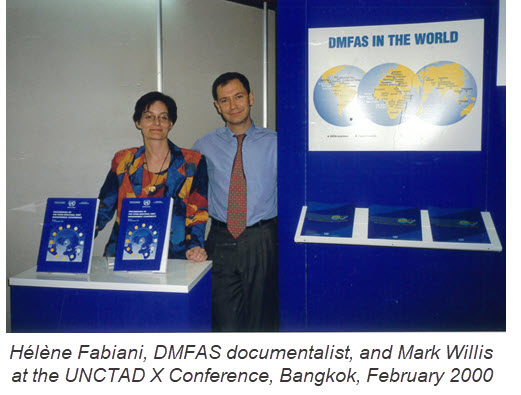 When I joined the Programme, most country debt portfolios we were dealing with contained mostly external debt instruments, Furthermore, in most countries, debt managements offices were not well considered within their own ministries. Over the years, the type and complexity of instruments managed by our client-institutions increased, as did their mandate and debt management requirements.  This not only lead to the development of more complex versions of the software, but also to more specialized knowledge and services required on our part to support countries. 
I believe the geo-political dimensions to debt management have increased over the years, adding an extra and exciting dimension to what we do. 
I also believe that the development of the World Bank-led Debt Management Performance Assessment (DeMPA ) methodology, to which DMFAS contributed, shed light on  the importance of back-office debt management and further highlighted the importance of good debt data – our continuous endeavour - as part of the critical elements of debt management, while adding an element of professionalism and evaluation to the function of debt management. Today, the importance of effective debt management is well established and the role of DMFAS' area of expertise is recognized. 
What are you plans for the future?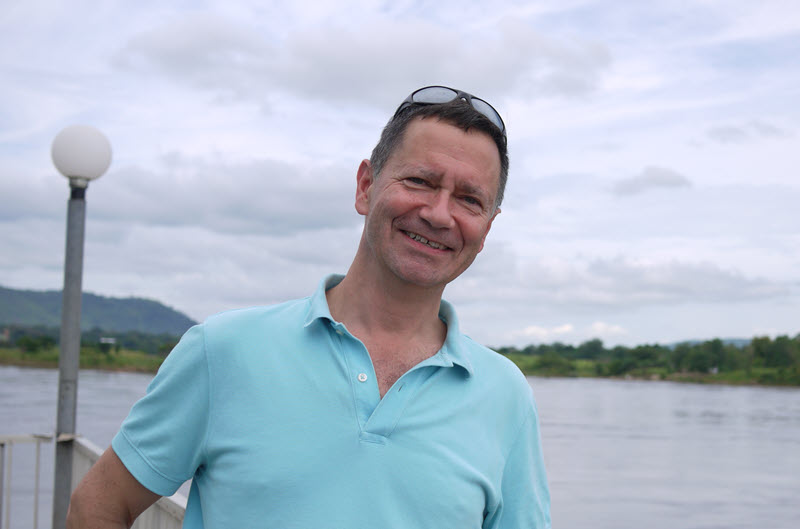 I will be travelling, continue practicing many sports and spending more time with my family, while engaging in different work-related projects. After so many years with the Programme, I will of course continue to keenly follow its work and development.
I am extremely confident in the future of the Programme: the growing debt challenges faced by practically all developing countries, the loyalty of its client base, and the skills of its staff will ensure this. 
The DMFAS team wishes you a happy and sporty retirement Mark!