14 November 2022
The new strategy will help the country promote private sector growth and resilience to economic shocks.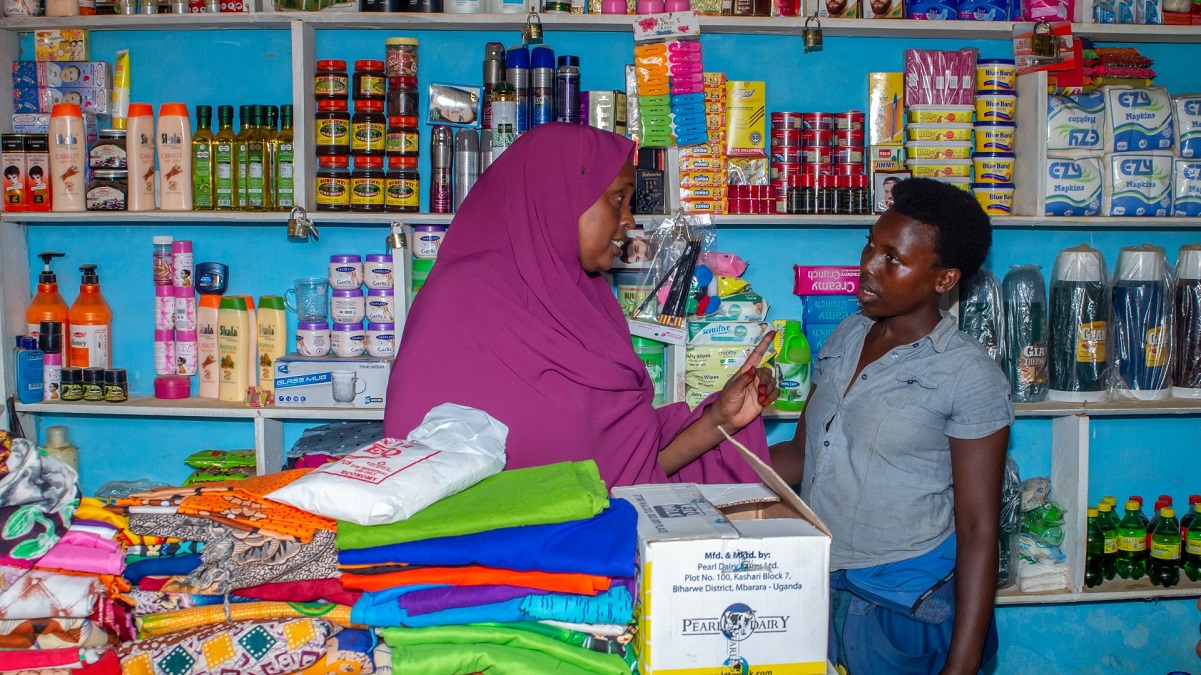 © International Labour Organization/Federation of Small and Medium-Sized Enterprises Uganda | Small businesses account for 80% of Uganda's GDP. Many of them are run by women, youth and refugees.
UNCTAD has prepared a national strategy to boost sustainable entrepreneurship and support micro, small and medium enterprises (MSMEs) in Uganda, in collaboration with the country's ministry of trade, industry and cooperatives.
Uganda's 1.1 million MSMEs account for 80% of the country's GDP and 90% of its private sector. A further 1.8 million informal businesses are run by women, youth and refugees.
The new strategy is aligned with Uganda's National Development Plan III and based on UNCTAD's Entrepreneurship Policy Framework with inputs from multiple stakeholders.
"I hope the strategy's full and effective implementation will enhance entrepreneurship and improve the livelihoods of Ugandans," said Francis Mwebesa, the country's trade minister.
Uganda has one of the youngest and rapidly growing populations in the world, with over 75% of its citizens aged 30 or below. Between 600,000 and 700,000 youth enter the job market annually, making job creation a big challenge and priority to the country.
Entrepreneurship can help in the delivery of the Sustainable Development Goals locally as it creates jobs and collaborative networks, drives inclusive economic growth, supports innovation and environmental projects and improves social conditions.
Four priority areas
The strategy prioritizes actions to make progress in four areas: the performance and survival rate of small businesses, the number of start-ups, the number of formal small businesses, and coordination and communication on entrepreneurship.
"With economies under great stress, we aim at designing strategies that address the needs of entrepreneurs in informal and formal sectors, particularly in developing countries," said James Zhan, UNCTAD's director of investment and enterprise development.
The strategy includes elements to build resilience to current and future economic shocks, including pandemics, food, energy and financial crises.
It underscores how online platforms can help provide information on entrepreneurship regulations, traditional and new financing possibilities, access to education, business networks and new markets for formal and informal businesses.
Successful implementation of the strategy will require strong communication and coordination within the trade ministry and with implementing agencies.
Entrepreneurs benefit from capacity-building activities
Since 2017, UNCTAD has strengthened the capacity of founders of start-ups in Uganda through innovation tours, which have enabled young digital entrepreneurs to tap into opportunities presented by e-commerce and technology.
They include Emmanuel Emodek. Through his fintech start-up ChapChap Merchant, he has since 2016 offered financial services to over 20,000 informal businesses led by women or youth. They have built verifiable financial profiles and creditworthiness to help them formalize their businesses.
UNCTAD also builds entrepreneurship capacity through the Empretec programme hosted by Enterprise Uganda. The programme enhances business resilience and supports the move from informal to formal businesses through training workshops based on a unique methodology designed by Harvard University.
A survey conducted among 1,193 entrepreneurs in Hoima, Jinja, Kasese and Kamuli districts in Uganda after the first COVID-19 lockdown in 2020 showed that Empretec training helped 78% of them keep their businesses running two years after the training.
Their average turnover increased from $515 to $2,255 monthly within two years of the training while jobs increased by 187%, with 63% of the new ones being full time. In the same period, the total capital invested by the businesses jumped to $630,000 from just over $214,000 start-up funds before the training.
Entrepreneur Barbara Buyondo, who started a school with $385, three staff members and 30 learners in 1999 had transformed her business into a multimillion-dollar chain of primary schools with 150 staff and 4,010 pupils in 2020. Empretec training equipped her with better strategies and practices to grow the business.
UNCTAD's activities in Uganda were funded by a UN project entitled "Global initiative towards post-COVID-19 resurgence of MSMEs" aimed at strengthening the capacity and resilience of enterprises in developing countries to mitigate the socioeconomic impact of the pandemic.
---
Download: