We help countries harness science, technology and innovation to make breakthroughs, create jobs and accelerate sustainable development.
Frontier technologies
The "frontier technologies" are a group of new technologies that take advantage of digitalization and connectivity which enable them to combine and multiply their impacts.

Only a few countries currently create frontier technologies, but all countries need to prepare for them. To assess national capabilities to equitably use, adopt and adapt these technologies UNCTAD has developed a "Frontier technologies readiness index". The index comprises five building blocks: ICT deployment, skills, R&D activity, industry activity and access to finance.
In general, the economies most ready are in Northern America and Europe while those least ready are in sub-Saharan Africa.
Science, Technology and Innovation Policy Reviews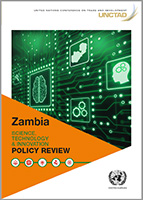 UNCTAD has been undertaking Science, Technology and Innovation Policy Reviews (STIP Reviews) at the request of member States since 1998.
The STIP reviews aim to contribute to the development of national capacities in the field, including building innovation system, in order that national science, technology and innovation plans and programmes can better contribute to development strategies and improve the competitiveness of the productive sectors.

Technology and Innovation Report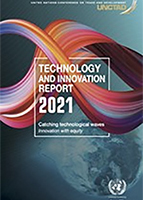 Issues of science, technology and innovation remain endemic to development and furthering our understanding on these issues is a core challenge for policy research.
Deepening its commitment to this goal, UNCTAD launched this flagship report series in May 2010.
The series seeks to address issues in science, technology and innovation that are topical and important for developing countries in a comprehensive way with an emphasis on policy-relevant analysis and conclusions.