18 September 2023
An UNCTAD-Thailand partnership empowers women researchers and entrepreneurs in developing countries to spearhead efforts towards greener, more inclusive economies.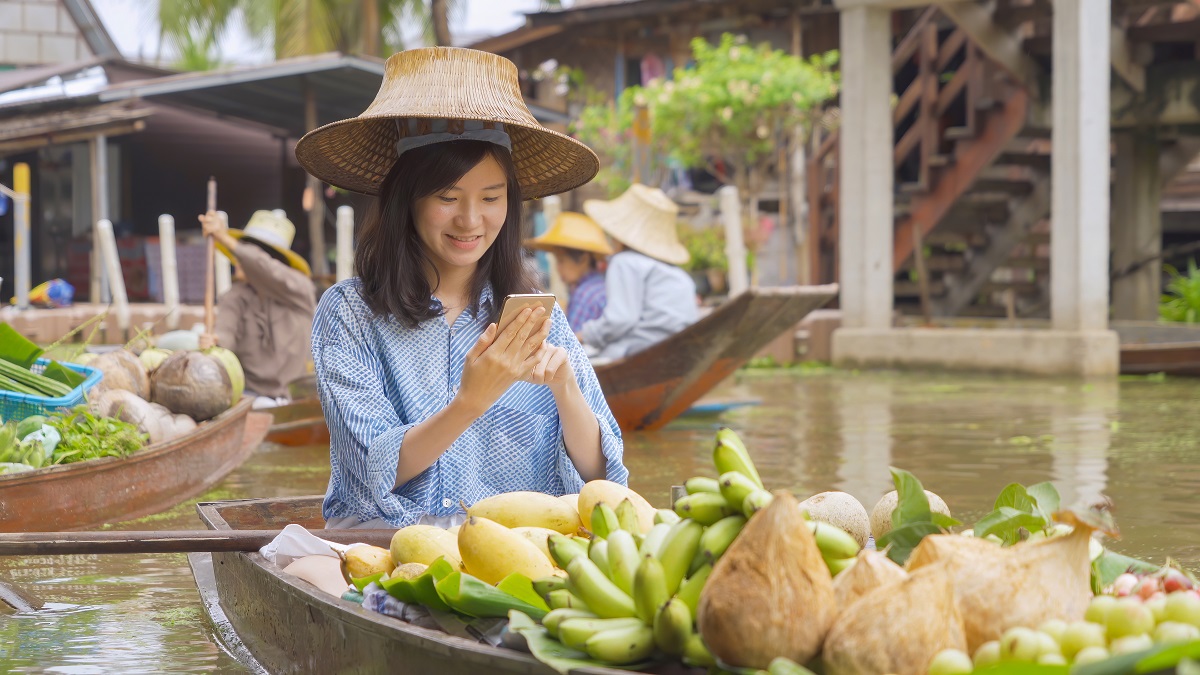 Achieving sustainable development requires a strong base in science and technology, with more women in the driving seat.
That's the message from a recent capacity-building exercise co-organized by UNCTAD and Thailand, which took place from 6 to 13 August in Bangkok, gathering 17 women scientists and researchers from nine developing countries in Asia and Africa.
The weeklong training aimed at helping participants lead transformative change by adapting and implementing Thailand's Bio-Circular-Green (BCG) economy model in their respective countries.
The BCG model is part of Thailand's post-COVID-19-pandemic recovery strategy, as the country taps into science and technology to build a value-based and innovation-driven economy.
The model promotes rational use of natural resources, sustainable production and consumption, and the circular economy, promising a much-needed paradigm shift.
The training is a result of UNCTAD's partnership with the Thailand Science Research and Innovation (TSRI), formalized during the 26th session of the Commission on Science and Technology for Development in March 2023.
Well-equipped to make a difference back home
The training featured team exercises and field visits to BCG-model sites, culminating in a group activity in which participants applied their newly acquired knowledge by pitching a BCG project to a panel of judges.
The women researchers and entrepreneurs also participated in Thailand's national science week, hosted by the government.
They highlighted the relevance of the BCG model to their own countries, in terms of creating space for women to work in multidisciplinary teams, embracing diversity and inclusion to support local communities.
"This training allows me to better understand how science and technology can help create innovative solutions that are sustainable at the community level," said Rohini Garg, an associate professor focusing on plant molecular biology and multi-omics at Shiv Nadar University in New Delhi, India.
Karen Cloete, a joint chair of the nanoscience and nanotechnology labs of the University of South Africa, was keen to utilize technology to transform food waste into green fertilizers and pesticide, as well as apply nano-industry innovations.
"Entrepreneurs, governments and stakeholders can find collaborative avenues to promote the BCG model within the agricultural sector, so that developing countries can surmount challenges to ensure food security, health and economic growth," Ms. Cloete said.
Building a global community
The UNCTAD-TSRI partnership provides a platform for female researchers and entrepreneurs to network and learn from Thailand's expertise in implementing the BCG model.
It aims to promote inclusive and sustainable development through enhancing women's capacity to leverage science, technology and innovation in developing nations.
Osi Arutanti from Indonesia's National Research and Innovation Agency credited the training with improving her knowledge on ways to tackle air pollution – a key development objective for her native country.
"The workshop enables me to plan future collaborative research within our network. It opens up opportunities for women researchers in developing countries," Ms. Arutanti said.
"The BCG approach allows us to share knowledge on how science and technology can help pursue environmental goals. I see a bright future for our continued collaboration," said Bestina Daniel, who works for the Tanzania Commission for Science and Technology.