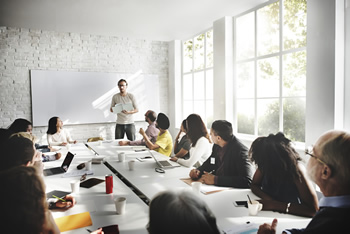 Reflecting a renewed awareness of the crucial role of technology and innovation in the development process, in recent years UNCTAD has experienced increased demand from member States and other stakeholders for both strategic advice and training on STI policy.
UNCTAD training activities complement STIP Reviews as means of building capacity in STI policy-making in developing countries.
The unique feature of UNCTAD's training on STI is the treatment of STI as a key element of the integrated treatment of development that includes trade, finance and investment.
STI policies are seen as complementary to other national policies related to trade, finance, investment and others, all coherently integrated into the country's national development strategy.
To respond to requests for strategic advice and training on STI policy, UNCTAD has developed an Innovation Policy Learning programme that provides training for mid- to senior-level policy makers and key national stakeholders in academia, industry and civil society.
In addition, UNCTAD provides training on STI as part of UNCTAD's P166 programme
It also offers on a regular basis short courses on STI for Geneva-based diplomats with UNCTAD's P166 programme
Additional information: