The division seeks to progressively and beneficially integrate Africa, the least developed countries and other groups of countries in special situations (landlocked developing countries, small island developing States and other structurally weak, vulnerable and small economies) into the global economy through the development of national policies and international support measures to build productive capacities for economic development and poverty reduction.
Alignment with the SDGs

Goal 1: End poverty in all its form s everywhere.

Goal 8: Promote sustained, inclusive and sustainable economic growth, full and productive employment and decent work for all.

Goal 9: Build resilient infrastructure, promote inclusive and sustainable industrialization and foster innovation.

Goal 10: Reduce inequality within and among countries), Goal 14 (conserve and sustainably use the oceans, seas and marine resources for sustainable development.

Goal 17: Strengthen the means of implementation and revitalize the global partnership for sustainable development.
Biography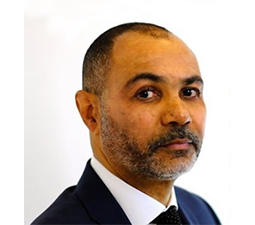 Paul Akiwumi is the director of UNCTAD's division for Africa, least developed countries and special programmes.
He has a wealth of knowledge and extensive experience in the areas of political, diplomatic and development policy at the national, regional and global levels with governments, the private sector and civil society.
Previously, Mr. Akiwumi served as director of the economic, social and development affairs unit in the executive office of the secretary-general of the UN in New York. Prior to this role, he was the chief of staff in the office of the deputy secretary-general of the UN.
Before joining the UN, he was a senior advisor to the chief executive officer of the Global Environment Facility in Washington D.C. Earlier in his career, he served with the UN Environment Programme as chief of staff. He also worked for the Food and Agriculture Organization and the Economic Commission for Africa.
He holds a master's degree from the University of Southampton in the United Kingdom.