The division seeks to ensure inclusive growth and sustainable development through investment and enterprise development for the enhancement of productive and technological capacity-building, industrialization, economic diversification, job creation and progress towards achieving the Sustainable Development Goals.
It is the focal point within the United Nations system for all issues related to investment and enterprise development. It conducts cutting-edge policy analysis, provides technical assistance and builds international consensus on investment and enterprise.
Alignment with the SDGs

Goal 1: End poverty in all its forms everywhere.

Goal 4: Ensure inclusive and equitable quality education and promote lifelong learning opportunities for all.

Goal 8: Promote sustained, inclusive and sustainable economic growth, full and productive employment and decent work for all.

Goal 9: Build resilient infrastructure, promote inclusive and sustainable industrialization and foster innovation.

Goal 10: Reduce inequality within and among countries.

Goal 12: Ensure sustainable consumption and production patterns.

Goal 16: Promote peaceful and inclusive societies for sustainable development, provide access to justice for all and build effective, accountable and inclusive institutions at all levels.

Goal 17: Strengthen the means of implementation and revitalize the global partnership for sustainable development). Investment is a cross-cutting issue for all Sustainable Development Goals.
Biography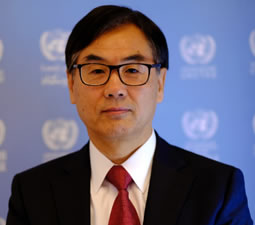 James Zhan is the director of UNCTAD's division on investment and enterprise. He also leads the preparation of the annual World Investment Report.
He has directed extensive research and policy analysis on key issues, facilitated the formulation of outcomes at various international summits and provided technical assistance to governments and institutions in over 160 countries.
Mr. Zhan led the formulation of global guidelines for investment policies, used by over 100 countries. He has provided guidance to the UN Sustainable Stock Exchanges Initiative comprising all major stock exchanges worldwide. He initiated the UNCTAD World Investment Forum in 2008.
He is a member of the Trade and Investment Council of the World Economic Forum, chief strategist for the World Association of Investment Promotion Agencies and editor-in-chief of the journal Transnational Corporations.
He has held several advisory positions with institutions such as the University of Cambridge, Columbia University, University of Geneva, and was a research fellow at Oxford University. He has published extensively on trade and investment-related economic and legal issues.
Statements
World Investment Report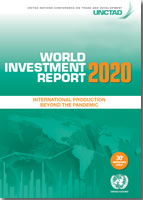 The Report focuses on trends in foreign direct investment (FDI) worldwide, at the regional and country levels and emerging measures to improve its contribution to development.
It also provides analysis on global value chains and the operations of multinational enterprises, with special attention to their development implications.
Overviews of the report are also available in all official UN languages.