25 November 2021
15:00 - 16:30 hrs. Room XXVI of the Palais des Nations
Geneva
, Switzerland
Following a request by the ECOWAS Commission, UNCTAD will provide support for the development of a regional e-commerce strategy.
The project will assist the ECOWAS Commission and member States in their efforts to use technology to accelerate structural change and development and will help foster regional integration, including through economic diversification, job creation and more inclusive trade activities.
The project will be delivered through the UNCTAD e-commerce and digital economy programme, in collaboration with the ECOWAS Trade Directorate, and is supported by funding from the Government of the Netherlands. Implementation activities began in October 2021.
This briefing will provide an opportunity for UNCTAD to present the objectives, activities, outputs and timeline of the project to representatives of member States of ECOWAS and to respond to any questions.

Participation
This briefing is open to all permanent missions of member States of ECOWAS.
Online registration is mandatory for all those wishing to attend the briefing and should be completed by 23 November 2021.
For assistance with this process, please contact elearningtrade@un.org.

Programme
15:00–15:20

Welcoming remarks:

Shamika N. Sirimanne, Director, Division on Technology and Logistics, UNCTAD

ECOWAS Commission (video message; to be confirmed)

Government of the Netherlands (to be confirmed)

15:20–15:35

Presentation of regional e-commerce strategy development project for ECOWAS (English)

15:35–15:50

Presentation of regional e-commerce strategy development project for ECOWAS (French)

Ina Hodge, Programme Management Officer, Capacity-Building Section, eCommerce and Digital Economy Branch, Division on Technology and Logistics

15:50–16:30

Question-and-answer session

Moderator: Cécile Barayre El-Shami, Officer-in-Charge, Capacity-Building Section, eCommerce and Digital Economy Branch, Division on Technology and Logistics
There is some issue in accessing document path, Please contact to Site Admin
There is some issue in accessing document path, Please contact to Site Admin
Sponsor / funding:
The Netherlands
---

Language(s)
English | Français |
Related
Topic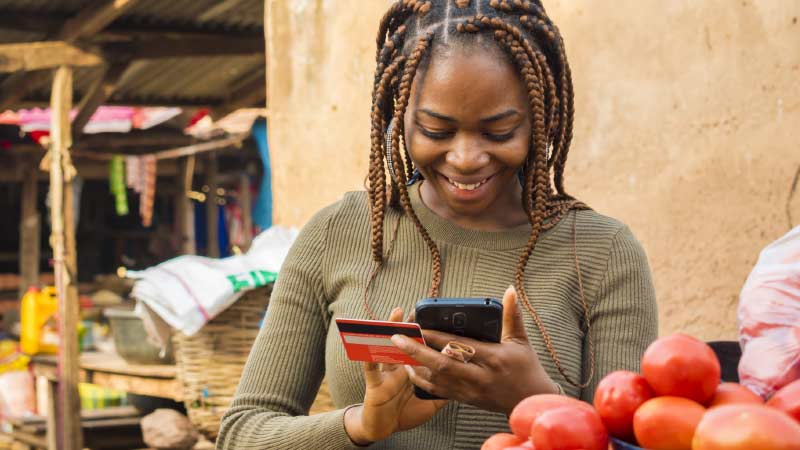 E-commerce and the digital economy
Programme
Contact
Ms. Luisa Sande Lemos
Associate Economic Affairs Officer
eCommerce and Digital Economy Branch