04 April 2019
11:00 - 08:00 hrs. , Room XXI
Geneva
, Switzerland


​Creativity and talent thrive in many developing countries and, for some, in an increasingly globalized marketplace, music represents an important digitally-creative business opportunity. For example in the Caribbean, with its endless supply of artists, an important contribution to the global cultural economy has been made, particularly through its popular music. However, the region has struggled to capitalize on its cultural heritage.
Digitalization may finally allow its music industry to fulfil its earning potential. This is an approach that Indonesia has taken by exploring the application of blockchain technology in order to develop vigorously the market for digital music, as well as to protect artistic copyright.
This session will seek to identify ways in which developing countries can fulfil the economic potential of the digitalization of the music industry by:
Developing policies and measures to support digital music creation, expanding existing markets and improving digital skills, market access and infrastructure.
Boosting responsible investment in the digital music industry by using technical assistance programmes, structural reforms, development assistance, as well as trade and investment agreements.
Promoting innovative policy approaches with respect to the production and trade of digital music goods and services.
There is some issue in accessing document path, Please contact to Site Admin
There is some issue in accessing document path, Please contact to Site Admin
Co-organizer(s):
The Commonwealth and the Government of Indonesia
---

Related Site:
---

Creative Economy Programme
http://unctad.org/topic/trade-analysis/creative-economy-programme
---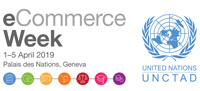 eCommerce Week 2019

https://eweek2019.unctad.org/
---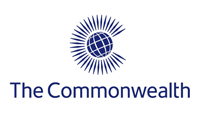 The Commonwealth

http://thecommonwealth.org/
---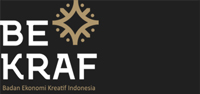 Indonesian Agency for Creative Economy (BEKRAFT)

http://www.bekraf.go.id/
---