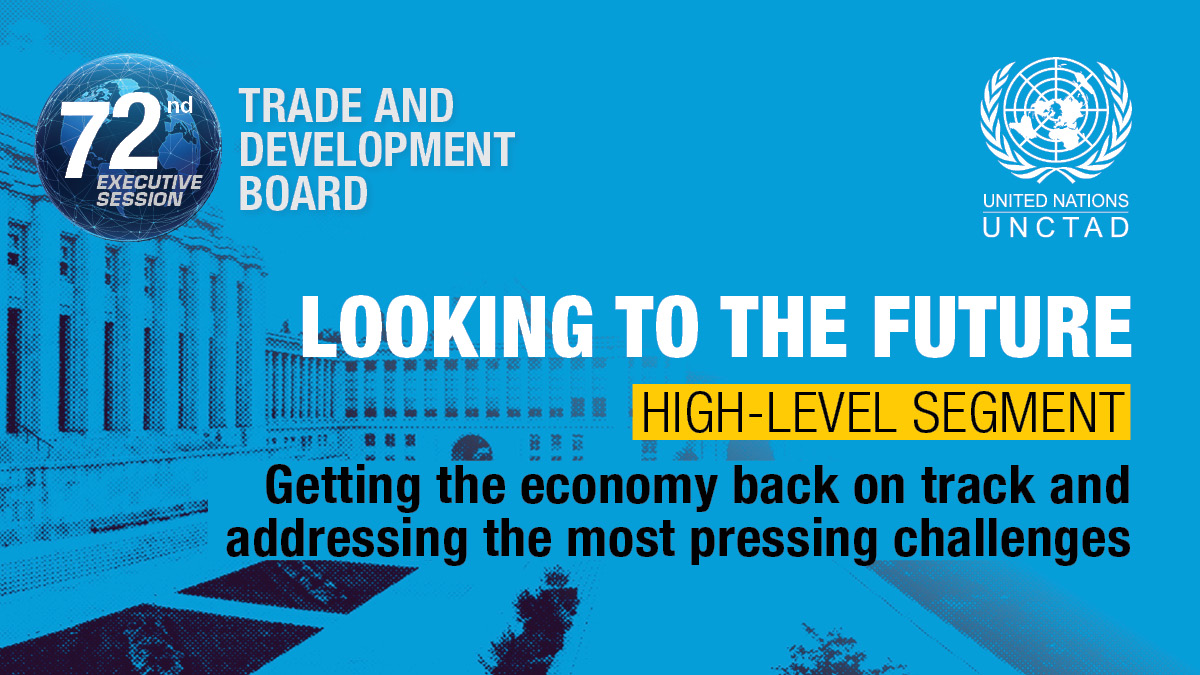 20 October 2022
15:00 - 17:00 hrs. Room XVII of the Palais des Nations
Online and Geneva
, Switzerland
Looking to the future: Getting the economy back on track and addressing the most pressing challenges
A once-in-a-generation global cost-of-living crisis has been unfolding since 2020 and, with the war in Ukraine, it is now at critical levels. In the last three years, the number of people who are food insecure has almost tripled to 350 million people.
Poverty has risen by 70 million people in just the first three months of the year. Thirty per cent of middle-income countries and 60 per cent of low-income countries are near debt distress. Inflation is at multi-decades highs.
Climate change is hitting harder each year, pilling up costs at a time when countries lack the resources to deal with disaster, let alone invest in their long-term development and achievement of the United Nations Sustainable Development Goals.
Trade is being disrupted, social unrest is rising, and peace and security are under threat.
These challenges are all interconnected. To resolve the current cascade of crises, systemic and transformative action will be needed, focused on the three areas of work highlighted above: bringing prices down; increasing liquidity; and preventing an even wider crisis in 2023. Cooperation in this context is an imperative.
Objective
The objective of the high-level segment discussion at the seventy-second executive session of the Trade and Development Board is to enhance political will and cooperation to face the current pressing challenges, through systemic and transformative action that allows economies to get back on track.
Key questions
What kinds of systemic action are needed to bring commodity prices down? How is trade policy, including recent United Nations-backed efforts such as the Black Sea Grain Initiative and the agreement for unimpeded access to Russian food and fertilizers, able to help in the current context? How can further food trade export restrictions be avoided?

How can the world deal with an emerging finance and debt crisis in developing countries? How can countries "undo the knot" and obtain sufficient fiscal resources at a time when capital flight is high? What is the role of special drawing rights and multilateral development banks in finding a solution?

With winter looming on the horizon in the Northern Hemisphere, how can cooperation be sustained to avoid solutions that leave out many vulnerable countries? How can a global scramble for energy resources, particularly natural gas, be avoided?

In light of the twenty-seventh Conference of the Parties in November 2022, how can climate funding for developing countries be fostered? How can the international community go from the billions at hand to the trillions needed in the quest to fund the climate transition and to achieve the Sustainable Development Goals?
Format
The session will be hybrid, and the UNCTAD Secretary-General will convene a panel discussion. People who are unable to attend the session in person can follow the discussion on UN Web TV.
Programme
Introductory remarks:
Ms. Rebeca Grynspan, Secretary-General of UNCTAD
Panel discussion:
Ms. Mia Amor Mottley, Prime Minister of Barbados
Ms. Sigrid Kaag, First Deputy Prime Minister and Minister of Finance of the Netherlands
Ms. Amina Mohammed, Deputy Secretary-General of the United Nations
Interactive debate with Member States of UNCTAD
Closing remarks by Ms. Rebeca Grynspan, Secretary-General of UNCTAD
There is some issue in accessing document path, Please contact to Site Admin
There is some issue in accessing document path, Please contact to Site Admin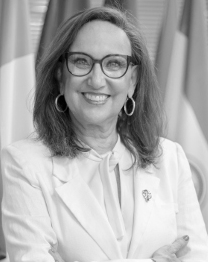 Rebeca Grynspan, of Costa Rica, became UNCTAD's eighth Secretary-General on 13 September 2021 and is the first woman to lead the organization.
Prior to her UNCTAD appointment, she was the Ibero-American secretary-general from 2014 to 2021, also the first woman to head the organization. During her mandate, she has coordinated the 22-member Iberoamerican Conference and led four key summits of Heads of State and Government.
In 2010 she was appointed Under-Secretary-General of the United Nations and Associate Administrator of the United Nations Development Program (UNDP) and prior to that was UNDP Regional Director for Latin America and the Caribbean. 
Prior to joining the United Nations, Ms. Grynspan served as Vice-President of Costa Rica from 1994 to 1998. She was also Minister of Housing, Minister Coordinator of Economic and Social Affairs, and Deputy Minister of Finance. In 2021 she was named Special International Advisor to the newly created Economic and Social Council of Argentina and invited to join as member of the G20 High-Level Independent Panel on Financing the Global Commons for Pandemic Preparedness and Response.
In addition to her experience as a lecturer and advisor to several international organizations, she has been actively involved in key United Nations initiatives, such as the Millennium Project's Task Force on Poverty and Economic Development and the High-level Panel on Financing for Development. 
In 2014 and 2015, she was recognized as one of the 50 leading intellectuals of Latin America. And she was recognized as one of the 100 most powerful women in Central America by Forbes magazine.
Ms Grynspan holds a degree in Economics by the University of Costa Rica and a MSc in Economics by the University of Sussex. She has been awarded a Doctorate Honoris Causa by the University of Salamanca, the University of Extremadura and the European University of Madrid in recognition of her outstanding professional achievements.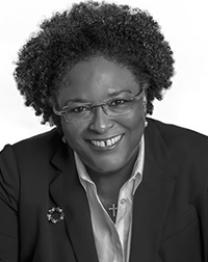 The Honourable Mia Amor Mottley, Q.C., M.P., became Barbados' eighth and first female Prime Minister on 25 May 2018.
Ms. Mottley was elected to the Parliament of Barbados in September 1994 as part of the new Barbados Labour Party Government.
Prior to that, she served as one of two Opposition Senators between 1991 and 1994. One of the youngest persons ever to be assigned a ministerial portfolio, Ms. Mottley was appointed Minister of Education, Youth Affairs and Culture from 1994 to 2001.
She later served as Attorney General and Deputy Prime Minister of Barbados from 2001 to 2008 and was the first female to hold that position.
Ms. Mottley is an Attorney-at-law with a degree from the London School of Economics, specialising in advocacy. She is also a Barrister of the Bar of England and Wales.
In 2002, she became a member of the Local Privy Council. She was also admitted to the Inner Bar, becoming the youngest ever Queens Counsel in Barbados.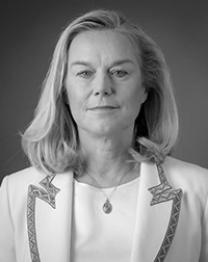 Minister of Finance and Deputy Prime Minister
Government of the Netherlands


Sigrid Kaag is Minister of Finance and Deputy Prime Minister of the Netherlands since January 2022. She previously served as Minister for Foreign Trade and Development Cooperation from October 2017 to August 2021 and Minister of Foreign Affairs from May 2021 to September 2021.
Prior to that, Sigrid Kaag worked as a diplomat for the United Nations. She served as Assistant Secretary-General for the UN Development Programme (UNDP) in New York from 2010, UN Under-Secretary-General in Syria from 2013 and UN Under-Secretary-General in Lebanon from 2015.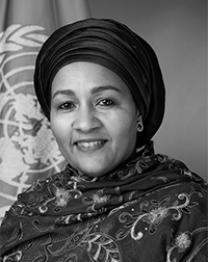 Ms. Amina J. Mohammed is the Deputy Secretary-General of the United Nations and Chair of the United Nations Sustainable Development Group.
Prior to her appointment, Ms. Mohammed served as Minister of Environment of the Federal Republic of Nigeria where she steered the country's efforts on climate action and efforts to protect the natural environment.
Ms. Mohammed first joined the United Nations in 2012 as Special Adviser to former Secretary-General Ban Ki-moon with the responsibility for post-2015 development planning. She led the process that resulted in global agreement around the 2030 Agenda for Sustainable Development and the creation of the Sustainable Development Goals.
Ms. Mohammed began her career working on the design of schools and clinics in Nigeria. She served as an advocate focused on increasing access to education and other social services, before moving into the public sector, where she rose to the position of adviser to four successive Presidents on poverty, public sector reform, and sustainable development.
Ms. Mohammed has been conferred several honorary doctorates and has served as an adjunct professor, lecturing on international development. The recipient of various global awards, Ms. Mohammed has served on numerous international advisory boards and panels.
---

Language(s)
English | Français | Español | 简体中文 | Русский | العربية |
Related
Event
Contact
Communications concerning representation:
UNCTAD Secretariat
Intergovernmental Support Service
Palais des Nations
CH-1211 Geneva 10
Fax: 41 22 917 0214
E-mail: meetings@unctad.org