30 October 2020
15:00 - 17:00 hrs. Virtual meeting
Geneva
, Switzerland
Assurance on sustainability reports: Current practices and challenges
There is some issue in accessing document path, Please contact to Site Admin
(UNCTAD/DIAE/ED/2019/1)
-
29 Oct 2020
There is some issue in accessing document path, Please contact to Site Admin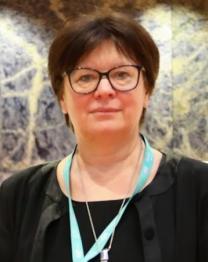 Head of Enterprise Branch, Division on Investment and Enterprise Development
United Nations Conference on Trade and Development (UNCTAD)


Her duties among others include supervision and coordination of activities of the United Nations Intergovernmental Working Group on International Accounting and Reporting Standards (ISAR) to assist developing countries and economies in transition to meet international requirements in the area of accounting and reporting. In this regard she leads UNCTAD's work on formulating and implementation of the Accounting Development Tool (ADT), preparing a guidance on core SDG indicators for entity reporting intended to serve as a tool to assist governments to assess the private sector contribution to the implementation of the Sustainable Development Goals, developing metadata guidance for the SDG indicator 12.6.1 in cooperation with UN Environment, as well as other activities related to corporate financial and non-financial reporting with a view to achieve better quality and international comparability of such reports based on international standards, benchmarks and good practices.
Before joining the United Nations in 2000, she was a partner at KPMG in Moscow where she was in charge of the Methodology department that advised Russian government and companies on transition to IAS/IFRS. She was also a consultant to the World Bank, OECD, EBRD, and other international organizations on accounting and finance issues. In different years she was a member of the Standards Advisory Council of the IASB, of the Education Committee and the Developing Nations Committee of the International Federation of Accountants. She was previously a Professor at Moscow State University teaching accounting and finance and was elected as American Accounting Association Distinguished International Lecturer for 1997.
She holds a PhD degree in accounting from Moscow State University and was a Visiting Fellow at Stanford University, California, in 1992-1993.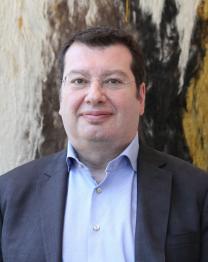 Director, Redefining Value
World Business Council for Sustainable Development


Mario Abela is Director, Redefining Value at the World Business Council for Sustainable Development where he leads a number of initiatives aimed at helping companies to focus on longer term and sustainable value creation. He is a CPA and Chartered Management Accountant. His expertise is in corporate reporting and he has held senior management positions in both the private and public sectors in Australia, Belgium and the United Kingdom.
Mr. Abela has extensive regulatory and standard setting experience. He is a visiting professor at IESEG School of Management in Paris. He is also an expert advisor to the United Nations Conference on Trade and Development on corporate reporting and has been involved in developing indicators for reporting against the SDGs.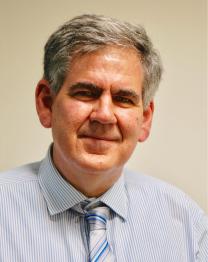 International Auditing and Assurance Standards Board


Roger is the current Chair and CEO of the Australian Auditing and Assurance Standards Board and a current member of the International Auditing and Assurance Standards Board and the New Zealand AUASB. He is also a Scientia Professor of Accounting at UNSW Sydney Business School. He is recognised as a leading international auditing and assurance researcher whose current areas of interests include improving the measurement and assurability of corporate reporting, both financial and nonfinancial disclosures. Roger's research has appeared in the leading journals, including The Accounting Review, Accounting, Organizations and Society, Auditing: A Journal of Practice and Theory and Contemporary Accounting Research. Roger's contribution to academia and the profession have been widely recognised, including being a recipient of the Order of Australia.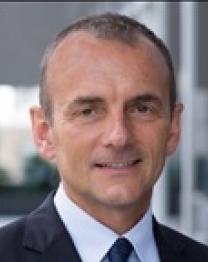 Eric Dugelay, a partner with Deloitte since 2001, was Deloitte's Global Leader for Sustainability Services during the years 2014-2017, a period during which he developed Deloitte global sustainability assurance methodology. He has been France Sustainability Services leader between 2001 and 2012.
In 2014-2015, Eric led a project on assurance on non-financial information for the WBCSD. In 2015-2018, Eric was a member of the Board of Director of the Global Reporting Initiative (GRI). He is a member of the Task force on Climate related Financial Disclosures (TCFD) of the Financial Stability Board (FSB).
Eric earnt an MBA at INSEAD and holds a Master of sciences-engineering from SUPELEC (Ecole Supérieure d'Electricité), a Bachelor of Arts in Chinese studies from the INALCO (Institut National des langues et Civilisations Orientales) and several certifications in audit and GHG emissions reporting.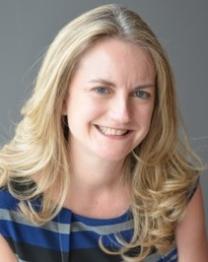 AssuranceMark, the Investors' Consortium for Assurance


Samantha Ross was the founding Chief of Staff of the Public Company Accounting Oversight Board and over 15 years contributed to building the world's largest and most respected audit oversight institution and achieving long-term positive, incremental change to make audits more transparent and relevant to investors. She had a significant role in most of the PCAOB's major policy initiatives, including development of the PCAOB's Center for Economic Analysis. She also played a key role in developing a plan for a joint inspection regime among international audit regulators, which laid the foundation for the PCAOB auditor inspections worldwide. She founded AssuranceMark to continue to serve investors' interest in high-quality, reliable reporting and assurance on material disclosures beyond the financial statements.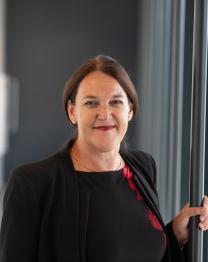 Professor, Non-Financial Information, Integrated Reporting and Assurance


Nancy Kamp-Roelands is a professor non-financial information, integrated reporting and assurance at the University of Groningen. She is also a member of the Corporate Reporting Lab of the European Financial Reporting Advisory Group and a member of the committee reporting and accountancy of the Dutch Authority Financial Markets. She is a by Dutch Royal NBA certified public accountant combining international client experience with (international) standard setting and guidance development, teaching and research. Nancy has a long history of involvement in new reporting developments in organizations like the International Integrated Reporting Council, Global Reporting Initiative, Accountancy Europe, UNCTAD-ISAR, the International Auditing and Assurance Standards Board, the Dutch Accounting Standards Board and the Dutch Auditing Standards Board. She had an award winning PhD in 2002 on Towards a Framework for Auditing Environmental Reports.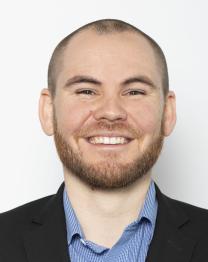 Manager, Redefining Value

World Business Council for Sustainable Development


Austin is a Manager with the Redefining Value team at the World Business Council for Sustainable Development (WBCSD) based in Geneva. In this role, Austin helps lead the annual <em>Reporting matters</em> review process and publication and supports several other initiatives in the program. He holds a bachelor's degree in Economics & Business and Engineering Studies from Lafayette College and a master of science in Sustainable Development with an advanced certificate in Energy & Finance from HEC Paris. His professional thesis focused on the value companies can derive from obtaining external assurance on non-financial information. Austin has prior non-profit, education and consulting experience in the US, the Caribbean, Central America, Europe, and Southern Africa as well as extensive research experience in corporate sustainability disclosures.
---

Language(s)
English | Français | Español | 简体中文 | Русский | العربية |
Related
Meeting series
Event
Contact
Communications concerning representation:
UNCTAD secretariat
Intergovernmental support service
Palais des Nations
CH-1211 Geneva 10