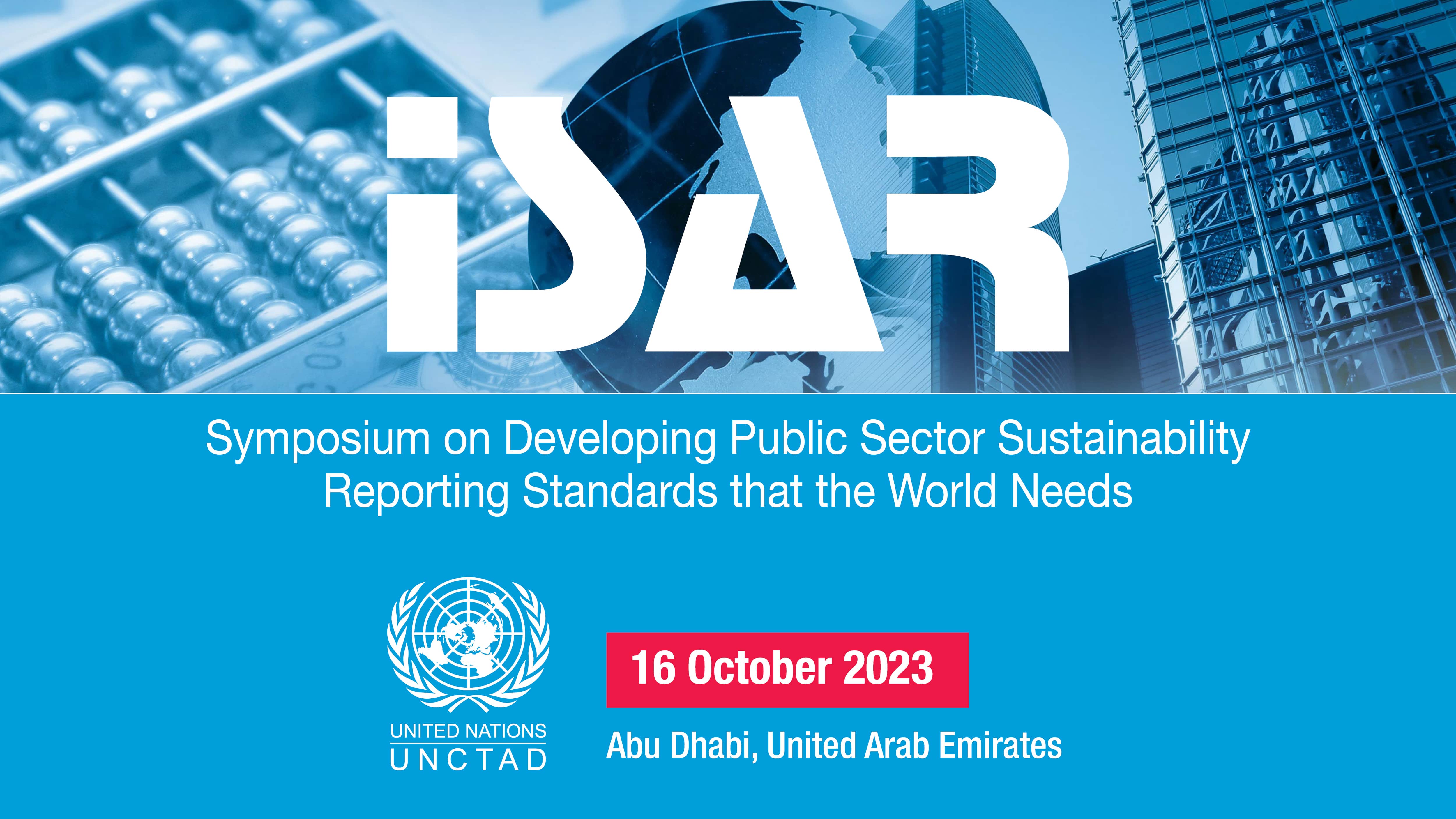 16 October 2023
13:30 - 15:15 hrs.
Abu Dhabi
, United Arab Emirates
Since the adoption of the Sustainable Development Goals (SDGs) in 2015, the Intergovernmental Working Group of Experts on International Standards of Accounting and Reporting (ISAR) has been playing a pivotal role in the harmonization of sustainability reporting frameworks and standards. The International Sustainability Standards Board (ISSB) is developing private sector sustainability reporting requirements that support investors and provide a global baseline of sustainability disclosures to inform economic and investment decisions. At the same time, a recent report by the World Bank Group identifies significant climate-related information gaps for public sector entities. Bridging these gaps is important for informed policymaking by governments and allocation of public funds to sustainable activities.
To address climate-related information gaps, the International Public Sector Accounting Standards Board (IPSASB) has undertaken a research and scoping exercise using their due process and global networks for developing sustainability reporting standards, fit for the public sector.
This symposium, part of the World Investment Forum 2023, offers an important global platform to show the IPSAS Board's thinking on the development of public sector sustainability reporting, and to voice views and concerns of all stakeholders. The symposium also provides an opportunity for participants to consider what capacity gaps need to be addressed to support the rapid adoption and implementation of sustainability reporting in the public sector, globally.
Session themes:
How will the IPSAS Board develop public sector sustainability reporting standards that meet the varied needs of users and capabilities of prepares?
What are the information needs for users of public sector sustainability reports?
How can ISAR, the Regional Partnerships for the promotion of sustainability reporting, professional accountancy organizations(PAOs), public sector institutions, and other civil society actors effectively facilitate capacity building in preparation for the adoption and implementation of sustainability reporting in the public sector?
There is some issue in accessing document path, Please contact to Site Admin
There is some issue in accessing document path, Please contact to Site Admin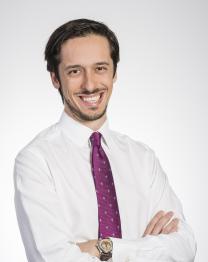 Association of Chartered Certified Accountants (ACCA)


Alex leads ACCA's global public sector strategy – driving the organisation's public sector brand building, qualification development, and fostering communities of good practice. Alex represents ACCA with key contacts across the global public sector landscape, including with senior government officials and international organisations, where he shares good practices and insights on public financial management.
Prior to ACCA, he worked across central, provincial and local government in the UK and Canadian civil service, including as a senior economist - specialising in tax policy - at the Ontario Ministry of Finance. He has published material across a breadth of public sector topics, including infrastructure finance, financial reporting, public procurement, fiscal policy, immigration and skills, and adult social care.
Alex is a Fellow of the Royal Society for the Encouragement of Arts, Manufactures and Commerce (RSA), member of the public sector committees of the Confederation of Asian and Pacific Accountants (CAPA) and Accountancy Europe, and sits on the editorial board for the academic book series Public Service Accounting and Accountability.
He studied at Oxford, Cambridge and Queen's universities.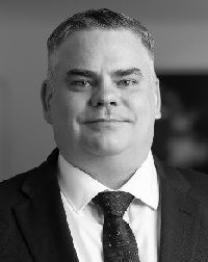 Program and Technical Director
International Public Sector Accounting Standards (IPSASB)


Ross leads the IPSASB staff team in their work to develop International Public Sector Accounting Standards (IPSAS).
Since joining the IPSASB staff in 2013 Ross has led the development and implementation of the IPSASB's governance activities, and the establishment of the IPSASB Consultative Advisory Group. Ross also oversaw the IPSASB's projects related to financial instruments accounting and the development of the IPSASB Strategy and Work Plan 2019-2023.
Prior to joining the IPSASB, Ross worked for several years for a big-4 accounting firm in Canada and Japan. Ross focused on complex accounting and audit assignments related to public utilities, industrial companies, and financial institutions. Ross is a Canadian Chartered Professional Accountant.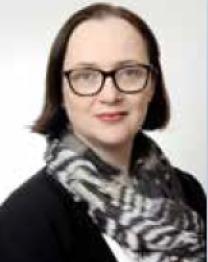 Association of Chartered Certified Accountants (ACCA)


Maggie McGhee, Executive Director - Strategy and Governance at ACCA, leads ACCA's development of strategy, its corporate governance arrangements and the governance of ACCA members and students. ACCA has more than 241,000 members and 542,000 future members worldwide, with a large number working in the public sector.
A chartered accountant with a degree in law, Maggie trained with the UK National Audit Office where she was the Director General, Audit. With over 18 years' experience of auditing central government entities, Maggie is currently an audit committee member of a UK central government body and chairs the Users and Preparers Advisory Group, which provides independent recommendations and advice to the UK Treasury for improving financial reporting in the public sector.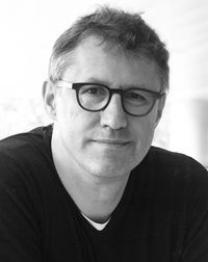 Chief External Affairs Officer
Global Reporting Initiative


Peter Paul is currently the Chief Policy Officer of the Global Reporting Initiative (GRI) and is responsible for driving the adoption of the GRI Standards by into rules and regulations set by (national) policy makers and capital markets around the world.
Peter Paul has over 20 years of professional experience in public policy, communications and sustainability. In addition to leading his own business, Peter Paul has held executive positions at the LEGO Foundation and the World Business Council for Sustainable Development (WBCSD).
Earlier in his career, Peter Paul has held various international positions in communications, sustainable development, government affairs and issues management at The Dow Chemical Company, including leadership of Dow's Global Water Strategy Team. He holds a degree in Communications from the College for Economic and Business Administration Studies in Eindhoven, the Netherlands.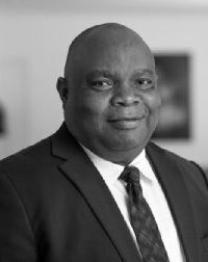 Directorate of Accounting Standards (Public Sector), Financial Reporting Council, Nigeria


Iheanyi O. Anyahara became the Technical Advisor for Christopher Nyong, a Board Member of the International Public Sector Accounting Standards Board (IPSASB), in January 2022.
Dr. Anyahara has over three decades of industry experience, with more than 20 years focused on financial reporting and management, accounting standard setting, and financial reporting regulation at the Financial Reporting Council (formerly known as the Nigerian Accounting Standards Board). He previously served as the Acting Executive Secretary/CEO of the Financial Reporting Council of Nigeria from March 1, 2020, to May 18, 2021. Currently, he holds the position of Director/Head of the Directorate of Public Sector Accounting Standards.
Throughout his career, Dr. Anyahara has held various leadership roles, including being a member of the Inter-Ministerial Committee on the National Chart of Accounts for Nigeria and a member of the IPSAS GAP analysis Committee. He also served as the Secretary to the National Stakeholders' Committee on the Roadmap to the Adoption of International Financial Reporting Standards (IFRS) in Nigeria, a committee responsible for preparing the roadmap report that was approved by the Federal Executive Council under President Goodluck Jonathan.
Dr. Anyahara is a member of several professional bodies, including the Institute of Chartered Accountants of Nigeria (ICAN), the Association of Forensic Accounting Researchers, the Certified National Accountant, and the Nigerian Institute of Management.
He graduated with first-class honors from the University of Nigeria, Nsukka, and holds an M.Sc. in Accounting from the same university, as well as an MBA in Accounting from the University of Port Harcourt. He obtained his PhD in Accounting from Babcock University, Ilishan Remo, Ogun State. Additionally, he has attended contemporary continuing education programs at Harvard Business School, the London School of Economics, the Booth Business School at the University of Chicago, and the Wharton Business School at the University of Pennsylvania, Philadelphia.
Dr. Anyahara is happily married and has four children.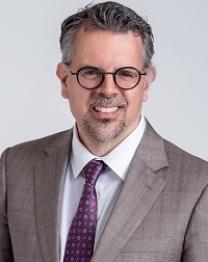 Partner, Accounting Advisory Services


Bailey Church is the Leader of the Public Sector ESG Centre of Expertise at KPMG Canada, and a member of Canada's Auditing and Assurance Standards Board's Sustainability Assurance Committee.
Bailey has worked with more than 300 governments on sustainability reporting, including their journey for biodiversity reporting.
Bailey is a board member of the Natural Assets Initiative. Bailey is leading the collaborations between KPMG, the Natural Assets Initiative, and the Intact Centre on Climate Change, and more than 50 industry partners to develop a voluntary disclosure framework designed to align with the Taskforce on Nature Related Financial Disclosures.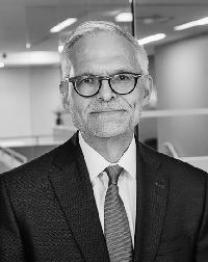 Director, Sustainability, Policy and Regulatory Affairs
International Federation of Accountants (IFAC)


Mr. Madon joined IFAC (International Federation of Accountants) in 2019, where he is Director - Sustainability, Policy & Regulatory Affairs. He is responsible for developing and coordinating IFAC's sustainability research, policy, and advocacy activities in addition to other topics. His areas of expertise include sustainability reporting and assurance, corporate reporting, audit quality, ethics, investor protection, and financial markets. Prior to IFAC, he represented the IFRS Foundation in the U.S. for nearly a decade. Mr. Madon also worked for over twenty years in financial services, most recently as a Managing Director at Dresdner Kleinwort Wasserstein. He holds a Masters in Public Administration-MC from the Harvard Kennedy School, an MBA in Finance from The University of Chicago Booth School of Business, and a BS in Management-Accounting from Purdue University Northwest.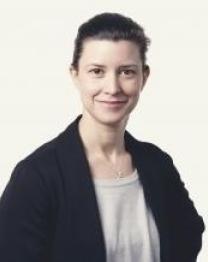 Caroline Aggestam Pontoppidan
Copenhagen Business School


Caroline Aggestam Pontoppidan, Ph.D., Associate Professor. Caroline was granted the degree of Ph.D. in Accounting and Auditing from the Copenhagen Business School (CBS) in 2005. She has worked with public sector accounting for more than 10 years. During the last eight years her research is focused on the regulation of ESG disclosures and the interplay between mandatory and voluntary disclosures both in the public and private sphere. ESG is often referred to as being in the domain of transnational regulation. The regulation of ESG disclosures is done through national (or regional, as in the EU) legislation in combination with private (often international) standards.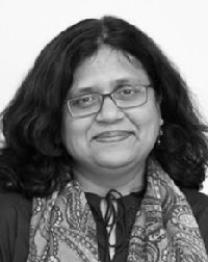 International Organization of Supreme Audit Institutions (INTOSAI)


Ms. Archana Shirsat is Deputy Director General at INTOSAI Development Initiative (IDI) based in Oslo, Norway. IDI is an INTOSAI body that works towards effective, accountable, and inclusive Supreme Audit Institutions (SAIs), making a difference in the quality of public sector governance and service delivery for value and benefits of all.
She is a member of the IDI management team and heads the Department for Professional & Relevant SAIs. Her team works with SAIs and key stakeholders across the world for strengthening sustainable audit practices (financial, performance and compliance audits) and auditing relevant trends, including trends like technology, climate change, SDGs and equality for a positive impact on people and planet.
---

Language(s)
English | Français | Español | 简体中文 | Русский | العربية |
Related
Programme
Meeting series
Event
Contact
Communications concerning representation:
UNCTAD Secretariat
Intergovernmental Support Service
Palais des Nations
CH-1211 Geneva 10
Fax: 41 22 917 0214
E-mail: meetings@unctad.org
Enquiries concerning substantive issues:
Edvins Reisons
Accounting and Corporate Governance Section
E.: isar@unctad.org