04 - 05 December 2019
Hanoi
, Viet Nam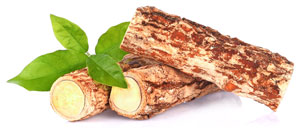 ​While many countries in South East Asia have ratified the Nagoya Protocol, which set a minimum reference ABS standard, there are few cases of ABS laws and regulation in place. Many countries in the region are therefore seeking to establish their own ABS systems in light of their own national biodiversity priorities, including the potential development of BioTrade value chains.
This two-day workshop will bring together two projects funded by the Swiss State Secretariat for Economic affairs: the Global BioTrade Programme "Linking Trade and Biodiversity" implemented by UNCTAD in cooperation with BioTrade partners, and the Regional BioTrade Project in Southeast Asia, implemented by Helvetas Swiss Intercooperation. To support the successful implementation of these two projects, UNCTAD, Helvetas, SECO and BCA will host a regional workshop on BioTrade and Access and Benefit-Sharing on 4-5 December in Hanoi, Viet Nam.

This workshop will consist of two parts. The first day will be a multi-stakeholder workshop that brings together governments, civil society and the private sector to discuss developments in the implementation of ABS rules and BioTrade in the three countries participating in the Mekong Plan of Action (Viet Nam, Lao PDR and Myanmar); learn from regional BioTrade project cases; present UNCTAD policy research on ABS, BioTrade and intellectual property rights; consider different challenges, tools and approaches on ABS and BioTrade; and revise the Mekong Plan of Action, which consists of key joint activities and cooperation initiatives with partners and participants, for the next phase of implementation.

The second day will consist of an intergovernmental exchange, where regulators will share relevant knowledge and experience about ABS implementation successes and challenges between countries; help to catalogue and preserve knowledge that may otherwise be lost due to staff turnover and termination of projects at agencies working on ABS; and, encourage adoption of good practices and avoidance of mistakes due to lessons learned from neighbouring countries.
There is some issue in accessing document path, Please contact to Site Admin
(UNCTAD/DITC/TED/2020/1)
-
19 Nov 2020
(UNCTAD/DITC/TED/INF/2020/4)
-
28 Oct 2020
Co-organizer(s):
UNCTAD, Helvetas, SECO, and Viet Nam BCA
---

Related Site:
---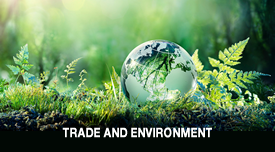 Trade and Environment,
Climate Change and
Sustainable Development Branch
http://unctad.org/topic/trade-and-environment
---

Helvetas Regional BioTrade Project
https://www.helvetas.org/en/switzerland/what-we-do/how-we-work/our-projects/asia/vietnam/vietnam-laos-myanmar-regional-market
---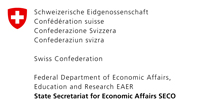 State Secretariat for Economic Affairs SECO
https://www.seco-cooperation.admin.ch/secocoop/en/home.html