06 - 07 July 2022
Online
The COVID-19 pandemic has created a series of simultaneous and reinforcing shocks that has exposed and exacerbated economic, financial and debt vulnerabilities of low- and middle-income developing countries (LICs and MICs). In response to the needs of these countries, UNCTAD in partnership with ECA, ECLAC and ESCAP, has undertaken the Development Account (DA) project Response and Recovery: Mobilising financial resources for development in the time of Covid-19. The project provided a number of research papers and policy tools to strengthen the capacity of LICs and MICs from Africa, Asia-Pacific, and Latin America and the Caribbean to: (1) diagnose their macro-financial, fiscal, external financial and debt fragilities in the global context, and (2) design appropriate and innovative policy responses to the COVID-19 pandemic leading toward recoveries aligned with the achievement of the SDGs.
Purpose and objectives of the Meeting
The key objectives and expected outcomes of the event are the following:
To discuss policy options and recommendations to respond to and recover from external shocks, including the COVID-19 pandemic
To demonstrate key policy tools and research findings of the project
To open a dialogue among policy makers and experts from different regions to share their experiences and learnings.
Programme
July 6, 2022
Day 1 (Morning, Central European Time)
10: 00–11:00 Policy options and responses to the crisis: what do developing countries need?
Welcome Address (Moderator) - Mr. Richard Kozul-Wright, Director, Division on Globalization and Development Strategies, UNCTAD (10 mins)
Keynote address: Ambassador HE Mr. Khalil-ur-Rahman Hashmi, Islamic Republic of Pakistan (15 mins)
Presentation of key findings and policy recommendations from the DA Covid-19 project - Ms. Penelope Hawkins, Project Leader and Senior Economic Affairs Officer, Debt and Development Finance Branch/UNCTAD (10 mins)
Reflections of Success from Project managers of ESCAP Mr. Shuvojit Banerjee, ECA Mr. Hopestone Chavula, ECLAC, Mr. Esteban Perez (25 mins)
11.00- 11.15 Break
11.15- 12.30 Roundtable discussion and sharing of country experiences on response to and recovery from the pandemic – Moderated by Ms. Stephanie Blankenburg, Head, Debt and Development Finance Branch
Ambassador H.E Mrs Gothami Silva, Democratic Socialist Republic of Sri Lanka
Ms. Attiya Waris, Independent Expert on Foreign Debt at United Nations on human rights impact
Professor Alemayehu Geda, University of Addis Ababa, author of Macroeconomic and social impact of COVID-19 on Kenya
Ms. Valeria Esquivel, Employment Policies and Gender Specialist, International Labour Organization (ILO)
Day 1 (Afternoon, Central European Time)
Policy tools to help developing countries ensure debt sustainability in time of crisis
14:30–15:40 Panel discussion on the role of soft law and the Principles of Responsible Sovereign Lending and Borrowing
(Moderator) Ms.

Penelope Hawkins

,

Senior Economic Affairs Officer, Debt and Development Finance Branch/UNCTAD

Setting the scene – The importance of Soft-Law in developing countries, Ms. Stephanie Blankenburg Head, Debt and Development Finance Branch (10 minutes)
Presentation on the Principles of Responsible Sovereign and Borrowing by Ms. Yuefen Li, Senior Advisor, South-South Centre (15 mins)
Presentation on the application of the Principles in two Asian-Pacific countries by Mr. Geoff Dubrow (15 mins)
Discussion from two policy-makers on the role of the PRSLB in developing countries: Mr. Jacob Mkandawire, Bank of Zambia and former Director of the Investment and Debt Management Department at the Zambian Ministry of Finance, and

MP

Hon Wong Chen

, Member of Special Select Committee on Finance and Economy, Parliament of Malaysia

(10 mins each)
15.40 – 15.55 Break
15.55 – 17:00 Panel discussion on Sustainable Development Finance Assessment
(Moderator) Ms. Daniela Prates, Senior Economic Affairs Officer, Debt and Development Finance Branch/UNCTAD
Setting the scene – Ms. Penelope Hawkins (10 mins)
Presentation on "The UNCTAD Sustainable Development Finance Assessment: theoretical framework and possible applications" by Mr. Gustavo Bhering, Federal University of Rio de Janeiro (UFRJ, Brazil), and Mr. Carlos Schönerwald, Universidade Federal do Rio Grande do Sul (UFRGS, Brazil) (15 mins)
Presentation on SDFA Policy makers dashboard using the cases of Sri Lanka and Indonesia by Mr. Keith Lockwood (15 mins)
Mr. Nelson Barbosa, Professor at FGV and former Finance Minister, Brazil (10 mins)
July 7, 2022
Day 2 (Morning, Central European Time)
Resource mobilization and fiscal policy packages to help developing countries recover from the crisis
10: 00–11:00 Panel discussion on policy options and fiscal recovery in Asia
(Moderator and scene setter)- Mr. Shuvojit Banerjee, Economic Affairs Officer, ESCAP (10 mins)
Presentation on the study of Assessing Policy Options and Fiscal Recovery Packages in Mr. Sajid Amin, Deputy Executive Director, Sustainable Development Policy Institute, Pakistan (25 mins)
Discussion by Mr. M Ali Kemal, Economic Policy Advisor, SDG Support Unit, Ministry of Planning Development and Reform (25 mins)
11.00- 11.15 Break
11.15- 12.15 Panel discussion on domestic revenue mobilization for sustainable development in Africa
(Moderator)- Mr. Hopestone Chavula, Economic Affairs Officer, ECA (5 mins)
Presentation on "Domestic Revenue Mobilization for Sustainable Development in Africa: An analytical framework on direct tax policy for African countries" by Mr. Hopestone Chavula (20 mins)
Presentation of findings from Kenya by Prof Nelson Wawire, Kenyatta University, Nairobi (15 mins)
Presentation of findings from Zambia by Mr. Shebo Nalishebo (15 mins)
Discussion by Mr. Francis Kairu, Tax Justice Network Africa (15 mins)
12.15 -12.30 Q&A
Day 2 (Afternoon, Central European Time)
Financial tools and innovative instruments to help developing countries build resilience against external shocks
14:30–15:30 Panel discussion on financial tools (FCIs, GFSN Tracker)
(Moderator) Ms. Daniela Prates, Senior Economic Affairs Officer, Debt and Development Finance Branch/UNCTAD (5 mins)
Presentation on New Generation Financial Conditions Indicator by Guillaume Blanc, Patrick Kaczmarczyk, Consultants and Rachid Bouhia, Economic Affairs Officer, UNCTAD (30 mins)
Presentation on the Shortcomings of the Global Financial Safety Net for low- and middle-income countries, Ms. Laurissa Muehlich, Free University Berlin (15 mins)
Discussion by Ms. Cornelia Kaldewei, UNDESA (10 mins)
15.30 – 15.45 Break
15.45 – 16.50 Panel discussion on capital flow regulations and macroprudential regulations
(Moderator) Mr. Esteban Perez, Senior Economic Affairs Officer, ECLAC (5 mins)
Presentation on "Developing capital controls and macroprudential regulations: proposals for the post-covid 19 era", Mr. Martín Abeles, ECLAC (15 mins)
Presentation on "The role of Credit Rating Agencies and innovative financing instruments", Susan Schroeder, University of Sydney and Esteban Perez, ECLAC (15 mins)
Discussion by Ms. Jayati Ghosh, University of Massachusetts, Amherst (10 mins)
Discussion by Mr. Horacio Agirre, Central Bank of Argentina (10 mins)
16.50 – 17.00 Closing session Ms. Penelope Hawkins Senior Economic Affairs Officer, Debt and Development Finance Branch/UNCTAD
There is some issue in accessing document path, Please contact to Site Admin
There is some issue in accessing document path, Please contact to Site Admin
---

Related
Topic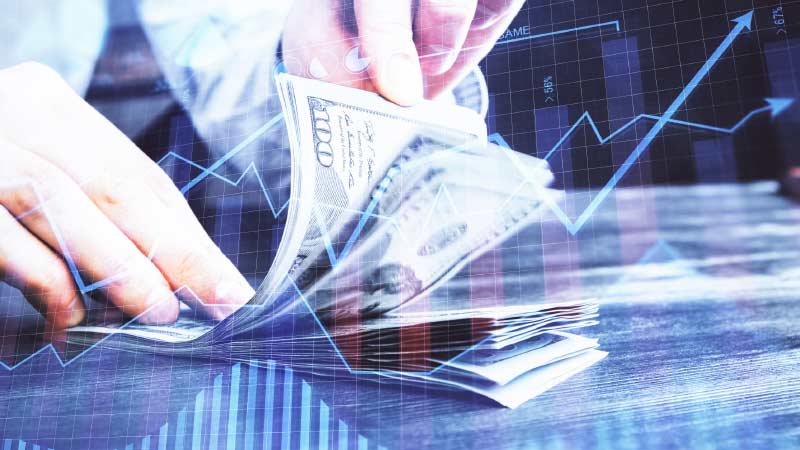 Debt and development finance
Project
Event
Contact
Penelope Hawkins, UNCTAD