13 - 15 July 2022
Luanda time (GMT+1)
Online
, Angola
Background and objectives:
UNCTAD, under the EU-UNCTAD Joint Programme for Angola: Train for Trade II, with funding from the European Union, will conduct a training workshop targeting relevant Government officials in Angola on intellectual property rights, under the Commercial Diplomacy component.
The workshop aims to promote a better understanding of basic concepts relating to IPRs, IPR provisions under RTAs, the WTO TRIPS Agreement and TRIPS flexibilities, to discuss their implications for Angola in terms of how Angola can make the best use of TRIPS flexibilities, including in the public health sector, and the interface between intellectual property (IP) and competition law, and to examine IP related provisions in the free trade agreements (FTA), including a possible future IPRs chapter in the Economic Partnership Agreement with the EU.
Results achieved:
The workshop gathered over 100 participants, including government officials from the Ministry of Industry and Commerce of Angola (MINDCOM), the Ministry of Justice and other stakeholders, including the Creative Economy Network in Angola.
The workshop provided the following observations:
TRIPS contains not only minimum standards but also flexibilities and limits to IP protection (ceilings). Art.7 & 8 of the TRIPS Agreement provide this balance and guide TRIPS interpretation.
Bilateral and regional treaties amongst WTO Members addressing IP are modifications of the WTO/TRIPS framework.
As such, bilateral and regional treaties may not derogate from TRIPS rules which are crucial for giving effect to the object & purpose of TRIPS. Thus, flexibilities crucial for the balance which Article 7 establishes should not be restricted.
The workshop suggested a set of recommendations for Angola to better prepare for future negotiations involving IPRs at the multilateral, continental or regional levels:
Countries should adopt a proactive agenda on IP, based on inputs from all stakeholders through a public negotiation process where all stakeholders have an opportunity for review and comment.
TRIPS-plus rules should allow for policy space, respect core TRIPS flexibilities and all other international rules applicable between the parties.
Agreements should contain review clauses to assess the impact of IP rules and an option for renegotiating IP provisions in light of an impact assessment.
Next steps
Participants and MINDCOM expressed their appreciation for the workshop. 26 participants out of 40 who responded to the evaluation survey found the workshop good or very good. UNCTAD reiterated its commitment to supporting MINDCOM under the Commercial Diplomacy Component. Building on the training materials prepared for the workshop, UNCTAD is planning to develop an online course on IPRs, TRIPS Agreement and TRIPS flexibilities as well as IP provisions in FTAs. Further, UNCTAD will implement a series of support activities aimed at enhancing Angolan officials' capacity and expertise in trade policy and negotiations, trade negotiating techniques; trade policy formulation; trade in services; trade remedy measures, including safeguards, and non-tariff measures.
____
Workshop virtual sobre Direitos de Propriedade Intelectual e Acordo ADPIC da OMC para Angola
Antecedentes e objectivos:
A CNUCED, no âmbito do Programa Conjunto UE-CNUCED para Angola: Train for Trade II, com financiamento da União Europeia, realizará um seminário de formação dirigido a funcionários governamentais relevantes em Angola sobre direitos de propriedade intelectual, no âmbito da componente de Diplomacia Comercial.
O seminário visa promover uma melhor compreensão dos conceitos básicos relacionados com os DPIs, as disposições relativas aos DPIs no âmbito dos ACR, o Acordo ADPIC da OMC e as flexibilidades do ADPIC, para discutir as suas implicações para Angola em termos de como Angola pode fazer o melhor uso das flexibilidades do ADPIC, incluindo no sector da saúde pública, e a interface entre a propriedade intelectual (PI) e a lei da concorrência, e para examinar as disposições relacionadas com a PI nos acordos de comércio livre (ACL), incluindo um possível futuro capítulo sobre os DPIs no Acordo de Parceria Económica com a UE.
Resultados alcançados:
O seminário reuniu mais de 100 participantes, incluindo funcionários governamentais do Ministério da Indústria e Comércio de Angola (MINDCOM), do Ministério da Justiça e outros interessados, incluindo a Rede de Economia Criativa em Angola.
O seminário forneceu as seguintes observações:
O TRIPS contém não só normas mínimas, mas também flexibilidades e limites à protecção da PI (tectos). Os artigos 7 e 8 do Acordo ADPIC fornecem este equilíbrio e orientam a interpretação do ADPIC.
Os tratados bilaterais e regionais entre os membros da OMC que tratam da PI são modificações do quadro OMC/ADPIC.
Como tal, os tratados bilaterais e regionais não podem derrogar as regras do TRIPS que são cruciais para dar efeito ao objecto & finalidade do ADPIC. Assim, as flexibilidades cruciais para o equilíbrio que o artigo 7º estabelece não devem ser restringidas
O seminário sugeriu um conjunto de recomendações para que Angola se prepare melhor para futuras negociações envolvendo os DPIs a nível multilateral, continental ou regional:
Os países deveriam adoptar uma agenda proactiva sobre PI, baseada em contributos de todas as partes interessadas através de um processo de negociação pública onde todas as partes interessadas têm uma oportunidade para rever e comentar.
As regras ADPIC-plus devem permitir espaço político, respeitar as flexibilidades essenciais do ADPIC e todas as outras regras internacionais aplicáveis entre as partes.
Os acordos devem conter cláusulas de revisão para avaliar o impacto das regras de PI e uma opção para renegociar disposições de PI à luz de uma avaliação de impacto.
Próximos passos
Os participantes e a MINDCOM expressaram o seu apreço pelo workshop. 26 dos 40 participantes que responderam ao inquérito de avaliação consideraram o workshop bom ou muito bom. A CNUCED reiterou o seu compromisso de apoiar a MINDCOM no âmbito da Componente de Diplomacia Comercial. Com base nos materiais de formação preparados para o seminário, a CNUCED está a planear desenvolver um curso em linha sobre DPIs, Acordo ADPICe flexibilidades TRIPS, bem como disposições sobre PI nos ACL. Além disso, a CNUCED implementará uma série de actividades de apoio destinadas a reforçar a capacidade e os conhecimentos especializados dos funcionários angolanos em matéria de política e negociações comerciais, técnicas de negociação comercial; formulação de políticas comerciais; comércio de serviços; medidas de correcção comercial, incluindo salvaguardas, e medidas não pautais.
There is some issue in accessing document path, Please contact to Site Admin
There is some issue in accessing document path, Please contact to Site Admin
Sponsor / funding:
European Union in Angola / União Europeia em Angola
---

Language(s)
English | Português |
Related
Topic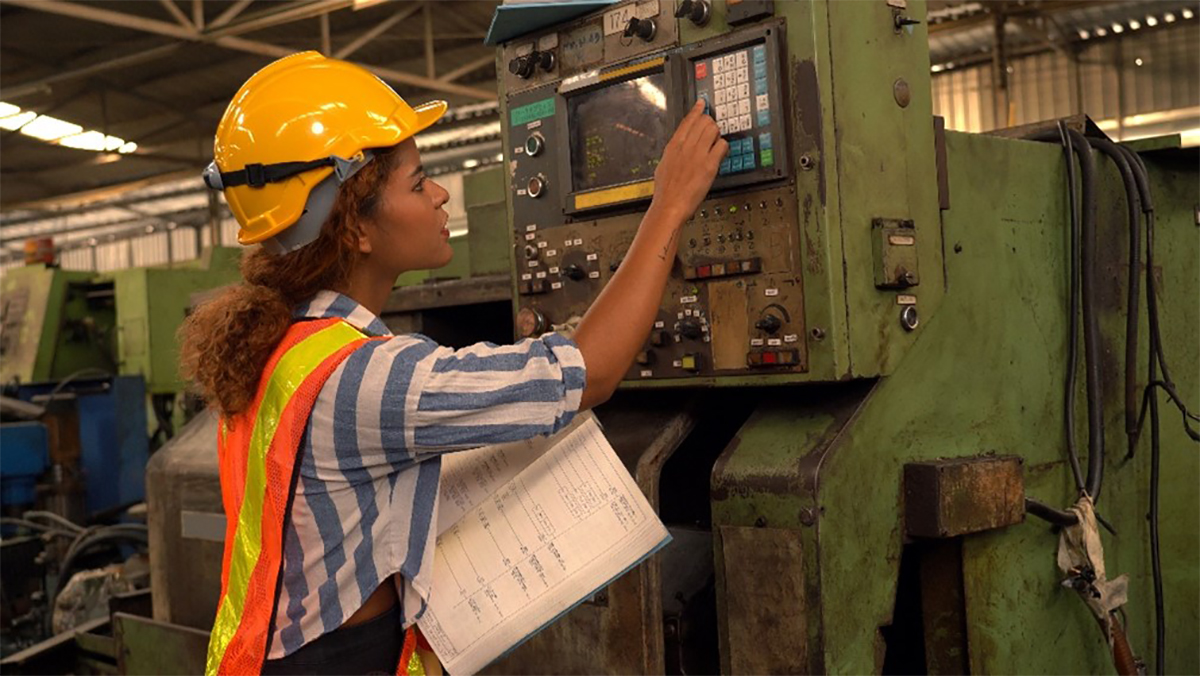 Africa
Programme
Contact
Ebru Gokce
Economic Affairs Officer
Ebru.Gokce@un.org
Taisuke Ito
Senior Economic Affairs Officer
Taisuke.Ito@un.org   
Johanna Silvander
Programme Manager Train for Trade II
johanna.silvander@unctad.org
 
Adelino Muxito
National Coordinator Train for Trade II
adelino.muxito@un.org 
Results
Training participants segregated by gender / Participantes de formação segregados por género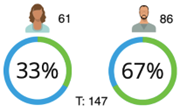 Workshop participants segregated by sector / Participantes do workshop segregados por sector