03 October 2019
Biodiversity is our world. It's all around us. It's the air we breathe and the food we eat. A rich biodiversity helps the fight against the climate crisis.
Science tells us the ecosystems that support rich biodiversity are collapsing. The world is staring at a biodiversity crisis, with more 1 million species threatened with extinction within decades.
The knock-on effects will touch every part of life as we know it today. Critically, for developing countries, the hopes for development through economic growth will be dashed.
Yet there are solutions on the table – and many old, traditional and localized practices – that can support efforts to live within the limits offered by the Earth.
"We all can do something about it, from the smallest consumer to the largest company. It's a responsibility we can't ignore. If we don't have biodiversity, we don't have business," said Pamela Coke-Hamilton, UNCTAD's director of international trade and commodities.
BioTrade is one solution. This September, as part of the first UN Trade Forum, the fifth BioTrade Congress examined the changes needed to curb biodiversity loss through sustainable practices and building more sustainable supply chains from the ground up.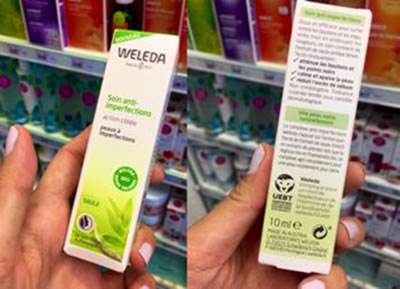 Picture by UNCTAD (Lika Sasaki)
Related link:
Here are the five big congress takeaways on how consumers can make a difference by "buying for biodiversity":
"Making tough consumer choices means a lifestyle change, but it's a small price for nurturing sustainability and learning to live within limits. It can also put pressure on producers to honour biodiversity and sustainability from soil to shop shelf," said Lorena Jaramillo Castro, economic affairs officer at UNCTAD.