12 July 2018
Governments need to keep markets fair and competitive, so that consumers have access to the best goods and services at the lowest price
Winning the fight against poverty depends greatly on how successful we are at ensuring fair competition between companies, big and small, UNCTAD Secretary-General Mukhisa Kituyi said in Geneva on 11 July at the opening of a three-day expert meeting on competition law and policy.
Fair and competitive markets get consumers the best goods and services at the lowest price – and this improves livelihoods. Estimates show, for example, that a 10% reduction in the price of food staples could help lift nearly half a million people out of poverty in Kenya, South Africa and Zambia alone.
Conversely, anticompetitive behaviour – most often associated with cartels – hurt families' finances. UNCTAD analysis shows that, on average, a cartel leads to a median overcharge rate of 20%.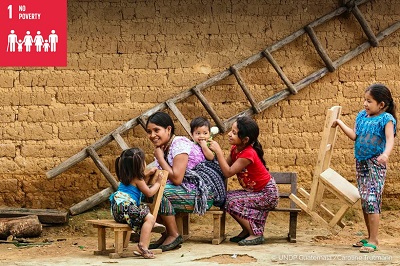 "We believe that governments have to endeavour to make markets fairer and globalization more equitable and inclusive," Dr. Kituyi said to a packed room in the Palais des Nations, the UN's European headquarters.
With the emergence of digital giants, whose market power transcend national boundaries, tackling anticompetitive behavior will require increased international cooperation.
"In today's interdependent world, competition agencies need to work together to join forces beyond national territory," he said.
"My key message to you today is this: we have a shared responsibility and an important role to play if the 2030 Agenda is to be realized," he said to the national competition authorities in attendance.
He promised that "competition law and policy will remain at the core of our SDG work in the UN family," referring to the 17 Sustainable Development Goals that the international community has pledged to achieve by 2030.
Following the opening, New York University Law School professor Eleanor Fox gave the keynote speech, echoing Dr. Kituyi's view that competition law and policy is one of the most important tools for combatting poverty.
But according to her, it's an undervalued tool because competition law and policy deals with markets, and many people are against markets in principle.
"They feel that the markets have not worked for them," she said, adding that the growing mistrust in markets stems from outrage at the fact that billions of people still live in deep poverty while others enjoy increasing wealth and privilege.
Ms. Fox said that this mistrust may explain why most of the tools written into the SDGs are some form of government handout – "aid and money given to people that need it, food given to people that need it".
"Obviously we should not be without that," she said. "But making markets work for people should stand side by side with the aid that we give to people."
"This is a central contribution of competition policy and it is huge," she added.
Competition policy issues have been on the table at the United Nations since the world body's inception some 70 years ago. And in 1980, the United Nations General Assembly adopted the only multilateral framework on competition issues, the UN Set of Principles on Competition.