01 November 2018
Global conference follows United Nations meeting on how the creative economy can help countries achieve the Sustainable Development Goals.
Support for the creative economy is forming an increasingly strategic role in countries' efforts to meet the Sustainable Development Goals, UNCTAD experts and other speakers said at a meeting at the United Nations General Assembly in New York in October.
The creative economy includes economic sectors such as advertising, architecture, arts and crafts, computer games, design, fashion, film, performing arts, publishing, R&D, and software production.
"The creative industries are a powerful force for not only economic development but also social and cultural change. To achieve the Sustainable Development Goals, we need a profound culture change on a mass scale. The creative industries can help us achieve this," Marisa Henderson, chief of UNCTAD's Creative Economy Programme, said.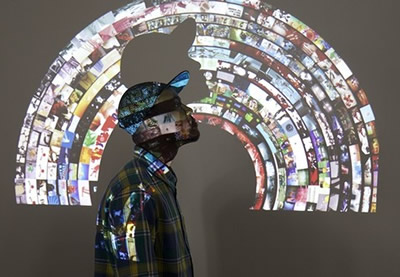 "It also makes sense to use the creative industries as fertile ground to promote gender issues and alternative voices. In addition, they are a useful calibration tool for managing widening geographic disparities. As such, the creative economy should be given priority and integrated into national economic and development plans so that we can leverage the huge potential for more South-South cooperation."
The meeting was hosted by representatives from Mexico, Indonesia, the Republic of Korea, Turkey, and Australia together with UNCTAD, the United Nations Educational, Scientific and Cultural Organization and the United Nations Development Programme.
Speakers included Joshua Simanjuntak, Deputy Minister of the Indonesian Agency of Creative Economy, Australian entrepreneur and former UN Youth representative Chris Eigeland and Korean fashion designer Yuna Yang.
The discussion touched on several key themes including the emergence of the creative economy and creative networks as an enabler for sustainable development; opportunities and threats posed by increased automation and digitization; and the need for training, retraining, and upskilling for new industry jobs.
The event set the stage for the World Conference on Creative Economy in Bali, Indonesia, on 6–8 November.
UNCTAD is working with conference planners to develop a programme showcasing how the creative industries can foster economic growth, promote inclusivity and boost sustainable development. It is also leading the drive for a Friends of Creative Economy group as an extension of the UNCTAD Creative Economy Network.
"Indonesian President Joko Widodo is a firm believer in the future of Indonesia's creative economy, which has sent a clear message to the trade and development community. In raising the profile of the creative economy, the conference will help to realize its potential and ensure its place on the global agenda," Ms. Henderson said.