05 October 2020
Written by Rafael Mariano Grossi, Director General of the International Atomic Energy Agency (IAEA)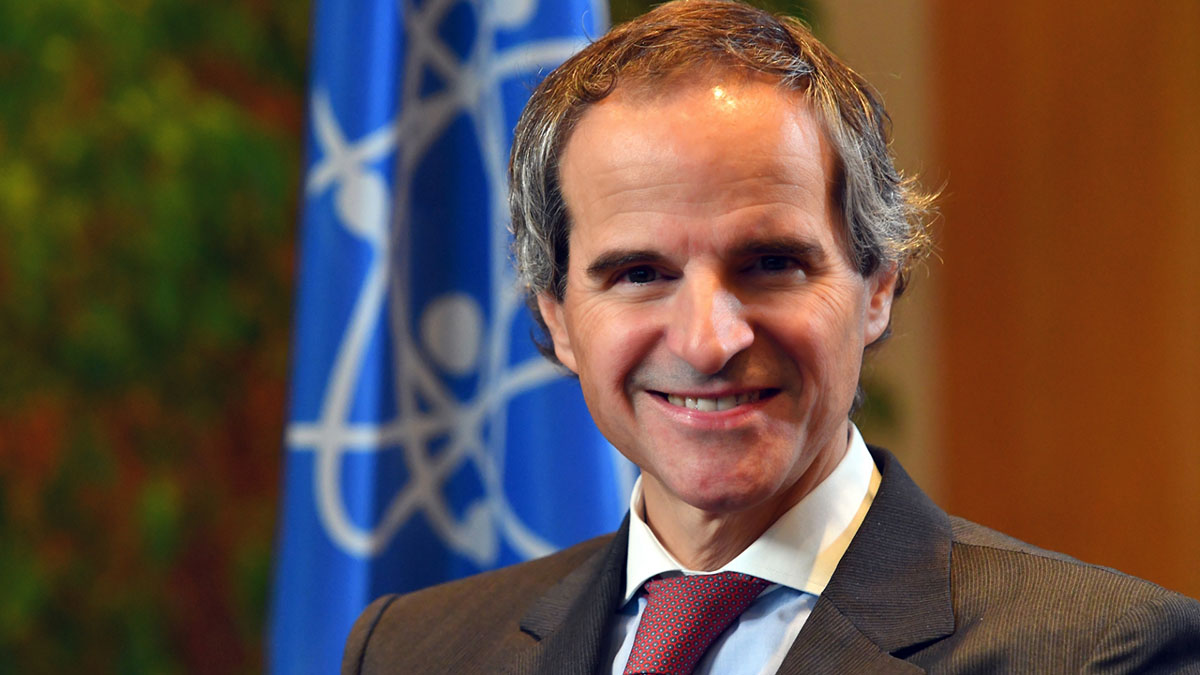 Rafael Mariano Grossi, Director General, International Atomic Energy Agency (IAEA) / Image provided
For more than six decades, the International Atomic Energy Agency (IAEA) has made a unique contribution to international peace and security, helping to prevent the spread of nuclear weapons while making peaceful nuclear technology available to improve the health, well-being and prosperity of the people of the world.
Embracing the latest technology has long been essential to the IAEA's work, whether it involves using virtual reality techniques to train doctors, scientists and engineers in member States, flying drones to reduce the spread of the Zika virus, trialing robotics as an aid for safeguards inspectors or providing shared data platforms to protect water supplies.
Digital technologies make it possible to scale up projects rapidly and deliver maximum impact.
Digital technology plays a very important role in our verification activities, which are aimed at preventing the proliferation of nuclear weapons.
Our inspectors use remote monitoring equipment to keep an eye on some nuclear facilities that they would previously have had to visit in person.
New communication channels have greatly speeded up data transfer and the exchange of information between Member States and the Agency.
Our inspectors and analysts have significantly more computer power at their disposal, which helps them to draw soundly-based safeguards conclusions more quickly.
Digital technology also helped the Agency maintain its services to Member States when global travel came to a virtual standstill during the COVID-19 lockdown.
We provided webinars to health care personnel and through the Veterinary Diagnostic Laboratory (VETLAB) network to veterinary specialists. We launched the COVID-19 Operational Experience Network to enable nuclear power plant operators and related organizations to share information on the impact of the pandemic.
An exciting new IAEA project now being rolled out is the Zoonotic Disease Integrated Action (ZODIAC) project, which will establish a global network to help national laboratories in the early detection, diagnosis and control of animal and zoonotic diseases such as COVID-19.
The IAEA is at the heart of global networks of trusted collaborators in all areas of nuclear science and technology. Digital technology is key to connecting communities of nuclear engineers, physicists and chemists, cancer specialists, food scientists and many other experts around the world.
Digital technologies cannot be put to use without proper access to electricity. Global demand for electricity continues to increase steadily.
Nuclear power, which supplies one third of the world's low-carbon electricity, is well placed to meet that demand and to help in fighting climate change.
We should continue to embrace digitalization and ensure that its benefits are shared as widely as possible.
---
The United Nations Group on the Information Society (UNGIS) has initiated this Dialogue on the Role of Digitalization in the Decade of Action to raise awareness of both the importance of digitalization in achieving the SDGs and of the unique opportunity that UNGIS presents for more effective collaboration in this area within the UN System.