10 July 2017
​"Establishing clear links between trade policy and overarching goals, including gender equality and women's economic empowerment, will further contribute to making trade a driver for sustainable development," said Simonetta Zarrilli, Chief of the Trade, Gender and Development Programme, UNCTAD. 
​On July 11, UNCTAD will launch the Trade and Gender Toolbox, during the Sixth Global Review of Aid for Trade to be held at the World Trade Organization (WTO) in Geneva from 11 to 13 July 2017.

There has been much debate and controversy surrounding international trade agreements such as the Trans-Pacific Partnership (TPP), the North American Free Trade Agreement (NAFTA), the Economic Partnership Agreements (EPAs) to mention as few, but how do trade policies impact the working lives of women?

To date, studies focusing on the liberalization of trade and its impact on women show no clear-cut positive or negative effects, and indicate that context is the major factor. For this reason, UNCTAD suggests that the gender implications of trade reforms should be assessed on a case-by-case basis

UNCTAD's Trade and Gender Toolbox fulfils this need by using data forecasts to conduct a gender evaluation that predicts the likely impact of a trade measure, prior to its implementation. This form of gender analysis answers the question, 'What would happen to women if a given trade policy were implemented?'.

Focusing on this question, UNCTAD together with Sweden will be holding a joint side event on 11 July from 5:30 to 7 pm in room S2 at the WTO in Geneva, Switzerland. The event, titled 'The need for the ex-ante gender assessment of trade reforms: The Trade and Gender Toolbox', will provide the opportunity for UNCTAD to present the Toolbox.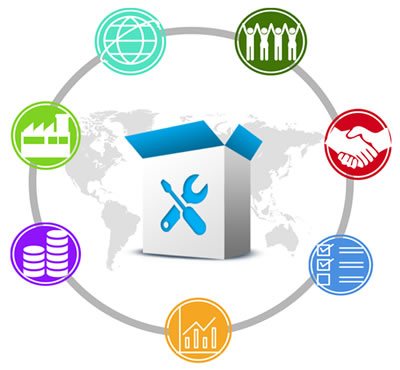 Video Message

Ann Linde, Minister for EU and Trade, Sweden
UNCTAD Secretary General Mukhisa Kituyi

Related Link

• UNCTAD's work on Trade, Gender and Development

This innovative instrument, sponsored by the Government of Sweden, contributes to ensuring that trade plays its role as a tool for inclusive development and for the economic empowerment of women.

Speakers attending the event include, H.E. Ann Linde, Minister for EU Affairs and Trade, Sweden, Dr. Mukhisa Kituyi, Secretary-General, UNCTAD, Dr. Maria Masood, Economist, Trade, Gender and Development Programme, UNCTAD.

UNCTAD's has piloted the Trade and Gender Toolbox to measure how the Economic Partnership Agreement (EPA) between the European Union and the East African Community may impact Kenyan women.

Results suggest that the implementation of the EPA is positive on Kenyan GDP, export and household income, but to a limited extent. Conversely, the effects are on average negative for the labor demand in the sectors that employ a significant percentage of the national female workforce, though such negative effects are small in magnitude. UNCTAD recommends that measures should be taken to minimize possible adverse effects on women after the implementation of the EPA.

"We have successfully tested the trade and gender toolbox methodology in East Africa, and we are now rolling it out to other countries," said UNCTAD Secretary-General Mukhisa Kituyi."Together we can make trade policy more gender sensitive, and pave the way for more inclusive prosperity that leaves no one behind," he added.