05 July 2023
UNCTAD's World Investment Report 2023 shows that the top five recipients accounted for 85% of foreign direct investment flows to small island developing states.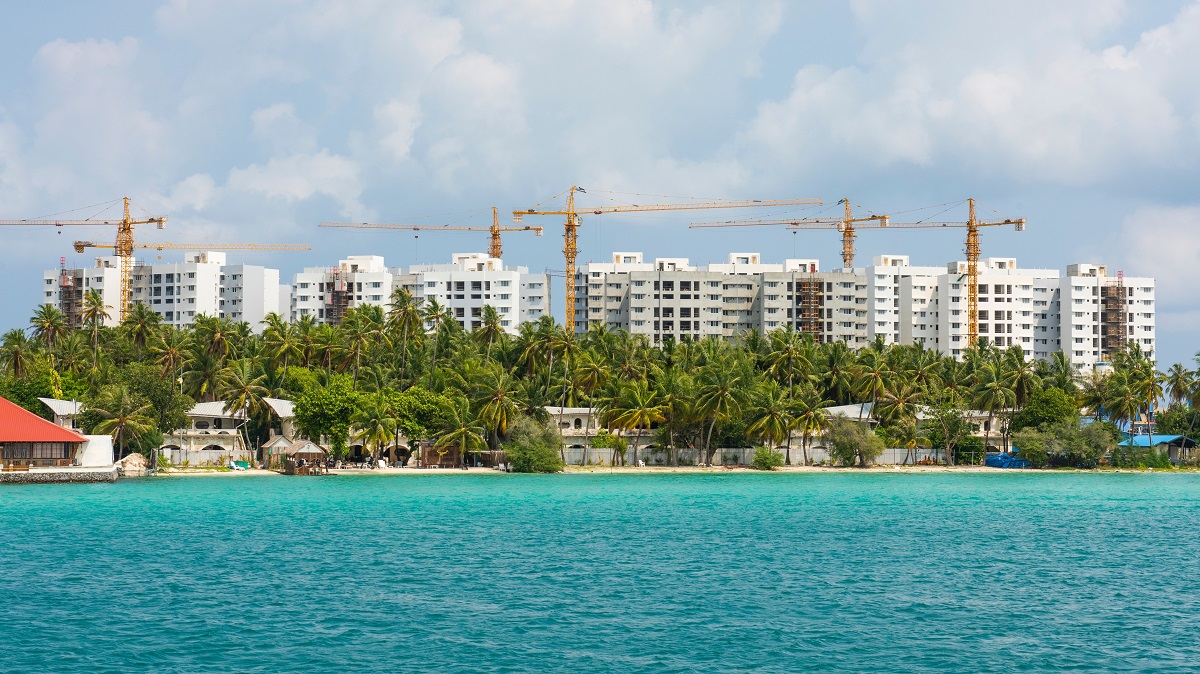 © Shutterstock/Paul Vinten | Large apartment blocks under construction in Male, Maldives.
Foreign direct investment (FDI) inflows to small island developing states (SIDS) rose by 39% to $7.8 billion in 2022, about 0.6% of global FDI, according to UNCTAD's World Investment Report 2023 published on 5 July.
Reflecting differences in levels of development and factor endowments, a handful of SIDS continued to attract the bulk of inflows, the report shows.
The top five recipients were Dominican Republic, Bahamas, Maldives, Jamaica and Timor-Leste, in that order.


Inflows to the 11 Caribbean SIDS rose by 27% to $5.9 billion, owing to some recovery in international tourism investment.
FDI in the Dominican Republic rose by 25% to $4 billion; the number of greenfield projects more than doubled to 30, and the value more than quadrupled to $3.5 billion.
In the Bahamas, inflows rose by 6% to $1.3 billion, mainly due to higher intracompany loans. FDI to Jamaica increased by 12% to $360 million. Flows to Trinidad and Tobago were negative at -$0.5 billion, but there were several new greenfield project announcements.
FDI in the two Asian SIDS turned positive to $984 million. In Maldives, FDI inflows rose by 12%, to $722 million. In Timor-Leste, flows reached $262 million after negative values for the last three years.
Among the five African SIDS, Mauritius saw its FDI flows remain flat at $252 million. In Seychelles, FDI flows fell by 6% (to $212 million).
Among the 11 SIDS in Oceania, Fiji, the largest host country, saw FDI down by 74% to $104 million. However, there were several new greenfield project announcements in 2022 with a total value of $41 million, a significant increase compared with 2021.
Multinational enterprises from the United States remained the largest investors in SIDS at $99 billion, followed by Canada and Brazil.