14 April 2016
Following a joint project to collect, validate, and store data on non-tariff measures (NTMs), UNCTAD and the Economic Research Institute for ASEAN and East Asia have launch a Website that provides information on NTMs for the ten ASEAN countries.
Over the years, multilateral trade negotiations have helped to substantially reduce tariff rates. Non-tariff measures (NTMs) cover sanitary and phyto-sanitary standards (SPS), technical barriers to trade (TBT), import and export licensing, export restrictions, customs surcharges, anti-dumping and safeguard measures, among others.
While tariffs have been reduced, the number of NTMs is increasing and is often blamed to be a source of the lack of integration in ASEAN.
In spite of their growing importance in regulating trade, the exact impact of NTMs on trade flows is not very well understood. There is an urgent need to develop a better understanding and transparency of existing NTMs.
UNCTAD, as a world leader in the area of Non-Tariff Measures (NTMs) data analysis, is expanding and consolidating the data collection in different regions with the cooperation from various regional partners.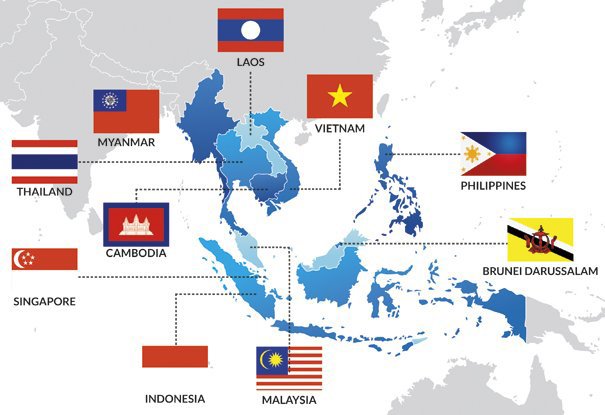 Official NTMs for ASEAN countries
In its most recent undertaking, UNCTAD and the Economic Research Institute for ASEAN and East Asia (ERIA) collected and classified NTMs in the 10 ASEAN countries (Brunei Darussalam, Cambodia, Indonesia, Lao PDR, Malaysia, Myanmar, the Philippines, Singapore, Thailand, and Viet Nam).
The collected NTMs were identified from each country's official sources of trade regulations, and classified according to the NTM classification system.
The new website, based on i-TIP software developed by the WTO (http://asean.i-tip.org/) provides comprehensive information on NTMs for the ten ASEAN countries.
The NTM data will not only help importers and exporters to obtain trade information, but also will enable researchers to analyze various impacts of these measures in the region.
Moreover, it will assist policymakers and negotiators of ASEAN countries, especially in the context of their regional economic integration, and other countries who wish to have a closer economic partnership with ASEAN.
The next phase of the project
The collaboration between UNCTAD and ERIA will continue with an NTM project for Regional Comprehensive Economic Partnership (RCEP) countries.
This new project aims to collect, classify, and analyse NTMs for Australia, China, India, Japan, New Zealand, and South Korea.
This work supports regional integration efforts in Asian and Oceanian regions.