12 November 2020
Promoting high-quality reporting on the financial and non-financial performance of enterprises can help boost sustainable development and recovery from COVID-19.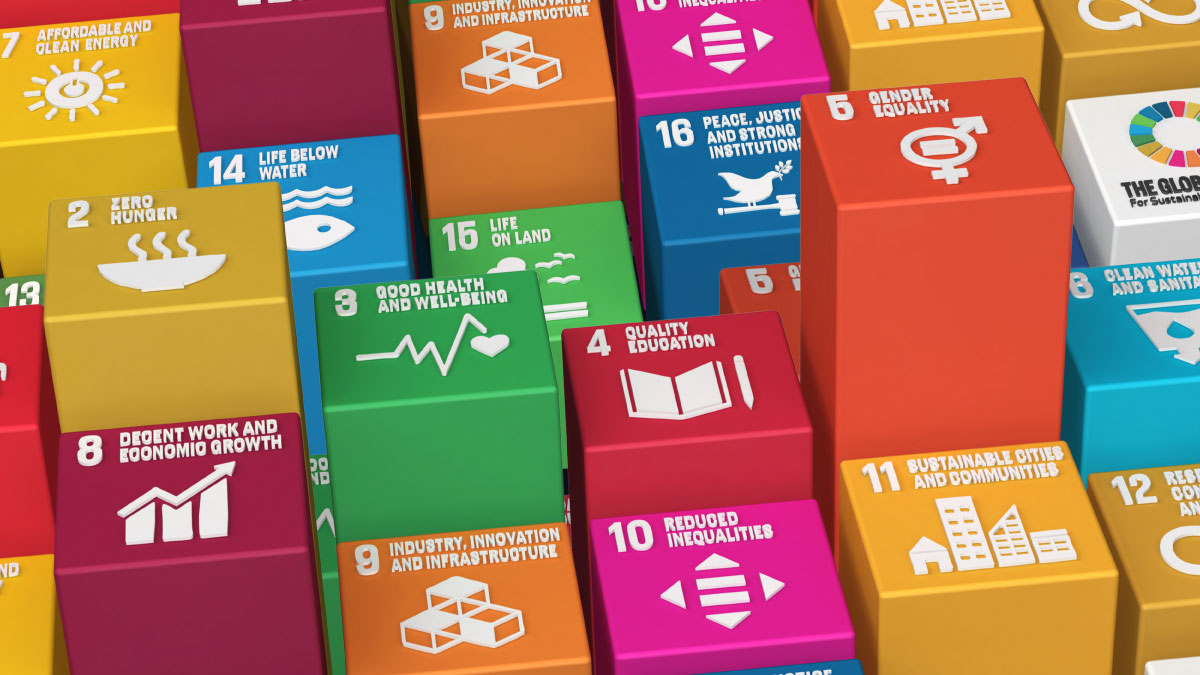 Experts advocated for a common playbook for corporate sustainability reporting frameworks during the 37th meeting of UNCTAD's intergovernmental working group on International Standards of Accounting and Reporting (ISAR) held online from 2 to 6 November.
They reviewed key trends in financial and sustainability reporting and its increased role in achieving the UN's Sustainable Development Goals (SDGs) after the coronavirus pandemic.
They said a convergence of sustainability reporting frameworks would improve the comparability, reliability and usefulness of such reporting.
The experts also acknowledged the key role played in this regard by UNCTAD's guidance on core indicators for entity reporting on contribution towards the implementation of the SDGs.
Many experts said the guidance was useful in providing an initial and simple common set of universal indicators for entities' baseline reporting on sustainability issues in line with the 2030 Agenda for Sustainable Development.
Sustainability reporting more important than ever
UNCTAD Secretary-General Mukhisa Kituyi said: "At this difficult time, the task of promoting high-quality reporting on the financial and non-financial performance of enterprises has become more important than ever."
He commended ISAR for continuing to provide countries with practical solutions to such timely issues and challenges, noting that UNCTAD's guidance on sustainability reporting had already influenced thinking on how private actors contribute to the achievement of SDGs.
"Notwithstanding differences in scope and motivation, most stakeholders share a common message: there is an urgent need to improve the consistency and comparability in sustainability reporting," said Erkki Liikanen, chair of the trustees of the International Financial Reporting Standards Foundation.
He said a set of comparable and consistent standards would allow businesses to build public trust through greater transparency of their sustainability initiatives, which would be helpful to investors and a broader audience.
The deputy secretary-general of the International Organization of Securities Commissions, Tajinder Singh, lauded the commitment of sustainability reporting standard-setters to convergence.
"A comprehensive global corporate reporting system would address fragmentation in sustainability reporting, enhance comparability and serve the needs of capital markets and other stakeholders," he said.
Sustainable development on upward trajectory
UNCTAD's investment and enterprise director, James Zhan, said the most likely trajectory of investment in sustainable development in the coming years would be upwards, well above the current level.
"The key challenge is to channel it into SDG sectors and generate positive impact," he said. "Robust performance indicators such as the core indicators this group of experts developed are essential to facilitating efficient resource allocation to sustainable activities, particularly in developing countries."
The experts discussed a series of case studies conducted in 2020 in companies in Egypt, Italy, Kenya, Poland, Saudi Arabia, South Africa, Tanzania and the United States.
The companies varied in size and represented industries such as telecommunications, pulp and paper, food and agriculture, academia, high-tech industry and professional services.
The case studies provided further evidence on the applicability and usefulness of the UNCTAD guidance document as a tool for baseline SDG reporting by companies and a way to facilitate its harmonization and comparability.
Momentum for corporate alignment with SDGs
"The UNCTAD 37th ISAR session perfectly illustrates a clear momentum in favour of promoting comparable and reliable information supporting corporate alignment with SDGs," said Patrick de Cambourg, president of Autorité des Normes Comptables of France.
"Capitalizing on clear positive steps forward, such as the global core indicators, it highlights the need for international cooperation towards global tools and encourages public and private initiatives in this area under a holistic approach, with a particular emphasis on climate," he added.
More than 370 experts from over 50 countries and leading international entities participated in the 37th ISAR session. They were drawn from industry associations, international organizations, national policy agencies, representatives of national professional bodies, investors, companies, academia and other stakeholders.
For 37 years, ISAR has been the focal point within the UN system for issues related to corporate transparency and accounting.
It addresses critical issues in the financial and non-financial reporting areas with a view to supporting developing countries and economies in transition in their efforts to improve their accounting infrastructures, comply with international requirements and thus improve transparency, promote financial stability and attract investment.