01 September 2020
Written by Santiago Fernandez De Cordoba and Ralf Peters, UNCTAD Economists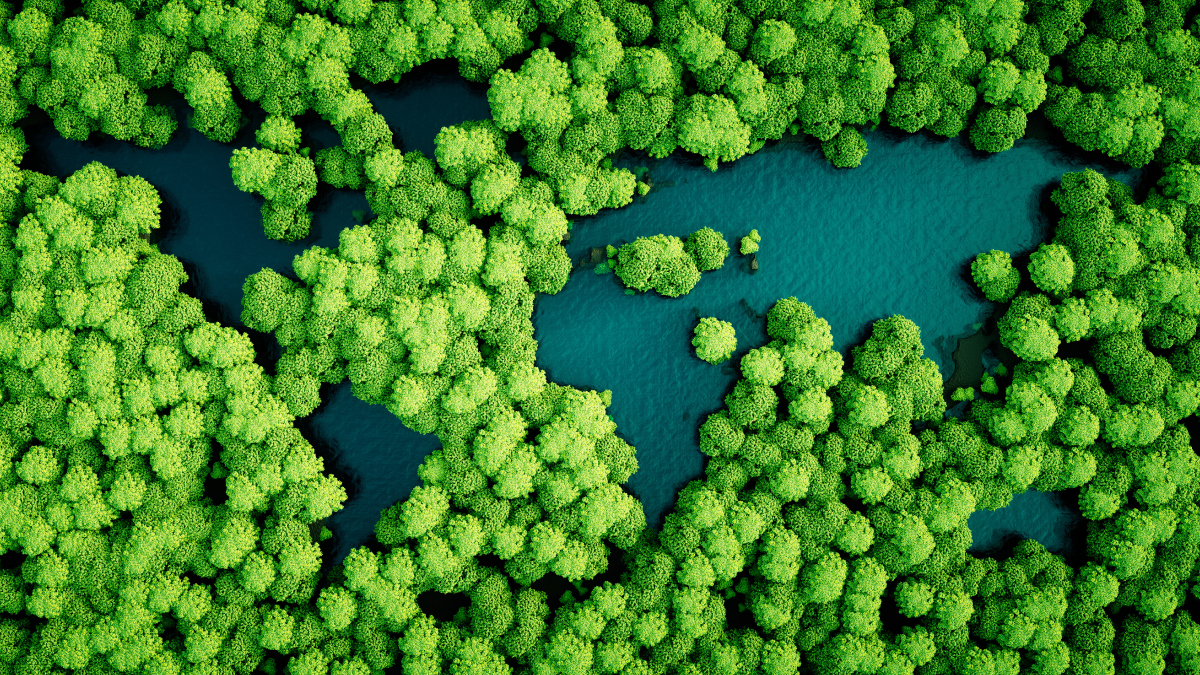 Governments aim at a rapid economic recovery, while overcoming the current health emergency.
Most want to avoid an environmentally and socially harmful recovery that would threaten the already fragile path towards the UN's Sustainable Development Goals (SDGs).
Sustainable public procurement (SPP) – socially and environmentally friendly public procurement policies – can yield a triple dividend.
Public procurement represents, on average, 12% of the GDP of countries that belong to the Organisation for Economic Co-operation and Development (OECD) and up to 30% of the GDP of developing countries.
Levers for sustainable development
The magnitude of such spending and the quest to curb COVID-19's reversal of decades-long progress in fighting poverty justify the need to consider public procurement and trade policy as levers for sustainable development.
However, integrating sustainable development in public procurement is easier said than done. Government procurers are often challenged by the complexity of introducing sustainability criteria in their procurement loop.
This challenge and the perceived higher costs of sustainable options make it difficult for developing countries to look beyond value for money across the entire product lifecycle and to take positive externalities into account.
The fourth flagship report of the United Nations Forum on Sustainability Standards (UNFSS), to be published on 8 September, shows the potential of SPP to support sustainable development.
How public procurement transforms markets
Voluntary sustainability standards (VSS) are an important instrument to make public procurement sustainable. VSS are standards developed by public and private organizations for environmental and social improvements. Their use has increased over the years.
Businesses are more prepared for a socio- and eco-minded market as they have been exposed, for some years now, to a systematic increase in policies aimed at promoting sustainable industry and consumer behaviour.
Consumers' rising awareness and demand for sustainably produced goods can influence the drive for competitive sustainable markets.
However, in many markets, VSS remain a niche. The effectiveness of VSS to contribute to sustainable development partly depends on the degree of their adoption by economic operators.
Given the enormous funds spent on public procurement, SPP can potentially constitute an enormous additional trigger towards market transformation.
Trade policy and sustainable procurement
SPP is often invoked in favouring local suppliers in the domestic market. While aimed at boosting the economy, in practice, this approach can introduce market distortions that limit choices, increase prices and undermine economic efficiency.
Increasing competition for government procurement contracts by foreign suppliers can reduce the costs of goods and services, giving taxpayers more value for money.
Furthermore, it can provide access to goods and services that may improve government services and foster better allocation of resources across the economy.
The evolution of free trade agreements (FTAs), both in number and content, reflects the potential that governments increasingly see in sustainable production and consumption as well as in international trade.
The number of FTAs increased sharply in the 1990s. Currently, 301 FTAs are in force according to the World Trade Organization. FTAs increasingly include non-trade objectives, such as sustainable development or social and environmental requirements.
Evolution of FTAs with references to sustainability standards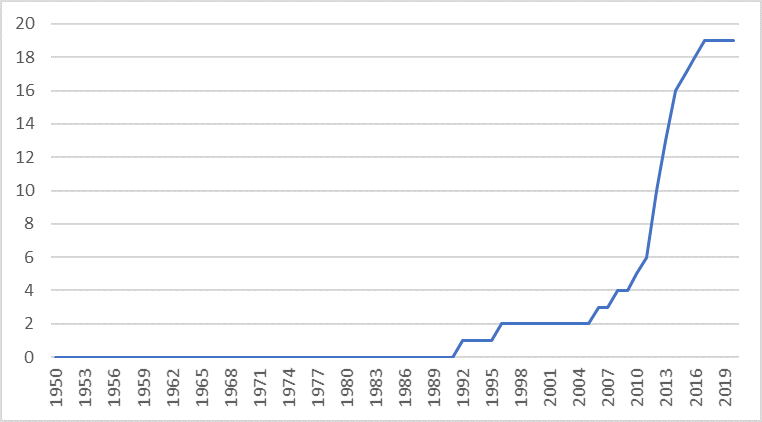 How sustainable public procurement can help developing countries
Developing countries face the highest challenges in achieving the SDGs due to their limited resources. VSS can contribute to sustainable development in these countries, but challenges exist.
They include the high number of standards, the costs of certification, exclusion of smallholders, as well as inappropriate and ineffective standards.
Concerted efforts are needed to ensure sustainability standards genuinely contribute to sustainable development in developing countries and don't create obstacles to trade.
The UNFSS supports the achievement of specific sustainability objectives of developing countries, like reducing poverty, using natural resources sustainably, protecting ecosystems and gaining access to lucrative markets, green exports and sustainable value chains.
In line with this goal,  the UNFSS's forthcoming report examines scaling up voluntary sustainability standards through sustainable public procurement and trade policy, with inputs from renowned academic experts who comprise the UNFSS Academic Advisory Council.
It looks at the determinants of VSS adoption, the roles of public procurement and trade policy in facilitating them and their effectiveness in meeting the SDGs.
SPP and trade policy can not only drive the adoption of VSS on an international scale, but also strengthen their design, helping developing countries reap more long-term benefits of sustainable development.
UN Secretary-General António Guterres has called for actions to protect the climate and human rights to ensure a strong recovery from COVID-19 and help developing countries achieve the SDGs.
Harnessing sustainable public procurement and trade policy can better position developing countries to build back better and achieve the SDGs.