06 October 2022
ASYCUDA will help Tajikistan modernize its customs service and build a more enabling trading environment.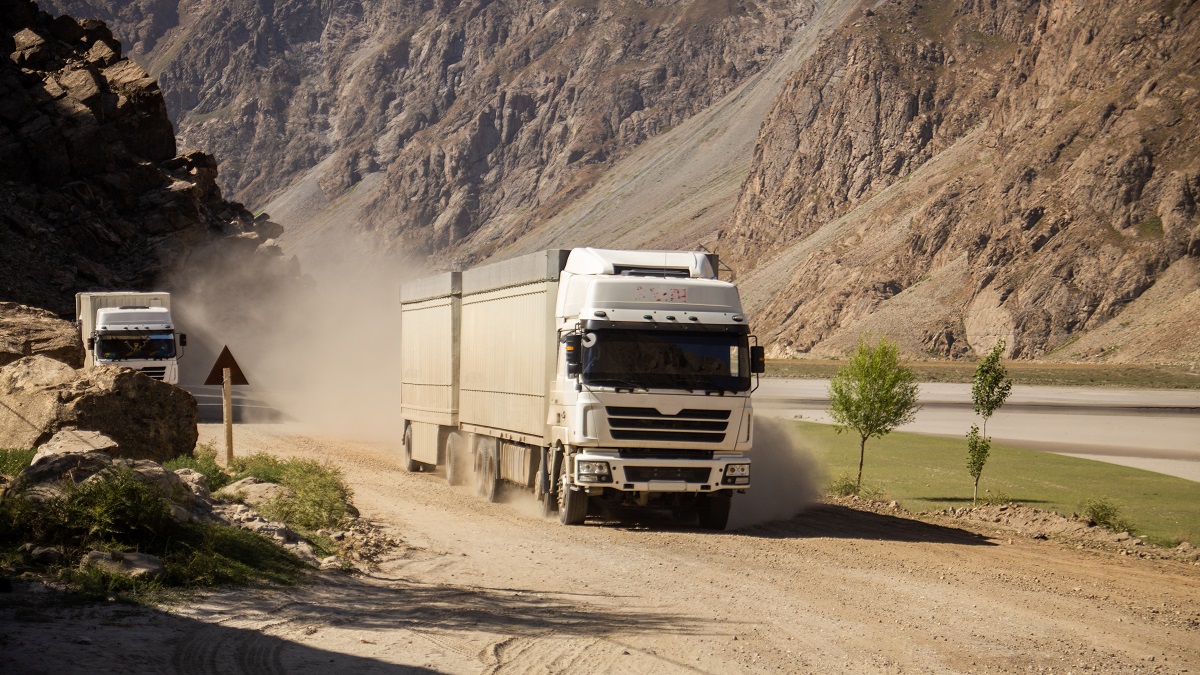 © Shutterstock/smaran2 | Commercial trucks on the Pamir Highway in Tajikistan.
UNCTAD and the Government of Tajikistan have embarked on a new project to introduce modern customs practices and improve the transparency of operations in the Central Asian nation.
The four-year project launched on 4 October is funded by the World Bank to help migrate Tajikistan's customs operations to UNCTAD's ASYCUDAWorld electronic customs management system.
"This ASYCUDA project has come at exactly the right time to provide the necessary support in this grand strategy that will position Tajikistan as a land-linked transit hub, as a proactive player in the regional trade and economic processes of a booming Central Asia," UNCTAD Secretary-General Rebeca Grynspan said.
ASYCUDA is UNCTAD's largest technical assistance programme, focusing on digitizing customs administrations worldwide. For over 40 years, it has supported customs offices to accelerate the clearance of goods and increase the pace of trade.
Its flagship software ASYCUDAWorld is now used in 101 countries and territories, with Tajikistan being the latest addition.
Building a favourable trade environment
ASYCUDAWorld will provide Tajikistan – a landlocked developing country – with reliable trade data to formulate policies as the nation implements a wider strategy for structural transformation to open its economy to the world market, particularly through enhancing transport infrastructure and diversifying exports.
Head of Tajikistan's customs service, Khurshed Karimzoda, lauded ASYCUDA's role in trade facilitation and expressed his gratitude to UNCTAD and the World Bank for their assistance and support.
He said the project would help create a favourable environment for business development and improve Tajikistan's international business and investment ratings.
Greater efficiency, stronger capabilities
The project will support Tajikistan to enhance customs operational capacity in line with international standards and best practices, including by helping combat commercial fraud and corruption.
It will facilitate the collection of customs duties, increasing government revenues to scale up finance for the Sustainable Development Goals.
The ASYCUDAWorld system will also enable the country to apply modern and streamlined customs legislation at all levels.
UNCTAD will help strengthen Tajikistan's customs capabilities, including through the digitalization of most operations and the integration of e-payment functions.
The project also aims to improve regional exchange of customs information, accelerating the release of consignments across Central Asia.