04 July 2017
How are countries protecting your rights as a consumer and adapting them to the global marketplace? This is one of the many questions addressed in UNCTAD's Peer Review on Consumer Protection, the first of its kind.
You may ask, why now? In an increasingly interconnected world, consumer policy is a key component in achieving a successful policy mix for inclusive sustainable development. With multiple options, and thanks to new technology and business models, consumers are nowadays shaping economies and trade relations. Consumers are enjoying the benefits of greater choice, lower prices and a closer interaction with traders the world over, but they also feel the challenges more directly. To ensure consumer welfare, health and safety, governments and institutions entrusted with the role of protecting consumers must be able to upscale their consumer protection landscape. This requires keeping up-to-date with global best practices and international cooperation.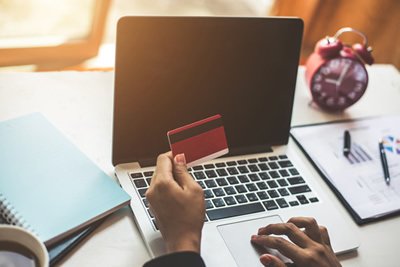 For this reason, UNCTAD is hosting a peer review with the Intergovernmental Group of Experts (IGE) during Second Session of the Intergovernmental Group of Experts on Consumer Protection Law and Policy, from 3 to 4 July
Morocco has volunteered to be the first country to undergo a peer review on consumer protection. This peer review will provide an opportunity for Morocco to benefit from UNCTAD capacity-building and technical assistance in implementing the review recommendations. The peer review will help the consumer protection authority in Morocco to engage in international cooperation with other consumer protection agencies and with development partners.
"This peer review will allow us to strengthen our consumer protection system and align ourselves with what is considered the best international practices," said Mrs. Fatiah Akharif, (Director ad Interim of Quality and Market Surveillance, Ministry of Industry, Investment, Trade and Digital Economy, Morocco).
"The evaluation report will be of great value and will be used to advocate for a strengthening of the existing consumer protection system," she continued.
A major asset of conducting peer reviews on consumer protection through the Intergovernmental Group of Experts is the opportunity offered for exchanging experiences and best practices among countries. There are numerous regional and sub-regional initiatives addressing consumer protection, and UNCTAD provides the ideal platform for a global dialogue.
UNCTAD's expertise on trade, consumer protection, competition and development helps put this exercise in the wider policymaking context, addressing challenges that countriesare facing in creating effective consumer protection laws and policy, and promoting a consumer protection culture.
Morocco will have full ownership of the peer review process and therefore participatein the design and development of measures to implement the peer review recommendations in the follow-up phase, taking into consideration the country's particular circumstancesand specific needs.
UNCTAD's years of experience providing technical assistance and capacity-building in the area of consumer protection, makes it is especially appropriate UNCTAD is the international organization conducting this first-ever peer review on consumer protection.

​​​​​