23 April 2020
The UN-body draws attention to ICT-related development issues being tackled by the UN, such as the growing digital divide laid bare by the coronavirus pandemic.
UNCTAD, which spearheads discussions on e-commerce, the digital economy and policy, has taken the helm of the United Nations' inter-agency mechanism for advancing information and communications technologies (ICT) policy coherence and programme coordination.
UNCTAD took the leadership of the United Nations Group on the Information Society (UNGIS) from joint leaders, the International Telecommunication Union (ITU) and the UN Development Programme (UNDP), on 15 April for a year.
UNCTAD Secretary-General Dr. Mukhisa Kituyi is the new chair of the group. 
"Our inter-agency cohesion and collaboration will ensure that our diverse digital competencies and services save lives and nurture livelihoods during the pandemic; and then anchor resilience and recovery afterwards in a most efficient and cost effective way," Dr. Kituyi said.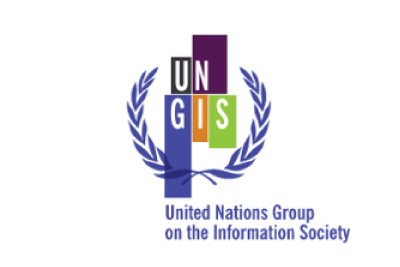 He said the time is now to build the digital readiness of countries so they can respond better and become more resilient to the cross-cutting impact of the pandemic, as well as improve preparedness for the future.
"We thank the ITU and UNDP for their leadership and commitment to this critical cause and will continue building on their good work in partnership with all UNGIS members," Dr. Kituyi said.
A collaboration mechanism
UNGIS is a collaboration mechanism for 30 UN entities and other international agencies seeking to contribute to the objectives of the World Summit on the Information Society (WSIS) and draw attention to science, digital and technology-related development issues being tackled by the UN.
Established in 2006, the group is committed to partnerships that leverage ICTs for sustainable development.
It is also taking on commitments related to the call for a Decade of Action to accelerate progress towards the Sustainable Development Goals.
The start of the Decade of Action coincides with dialogues connected to this year's commemoration of the UN's  75th anniversary, which identified the impact of digital technologies as one of the issues that "require effective cooperation across borders, sectors, and generations."
This year's WSIS Forum scheduled for August will review the achievements made in addressing issues associated with ICTs over the past 15 years.
Online eWeek on digital economy
Ahead of the forum, the UNCTAD eWeek event, an online iteration of its now compressed eCommerce Week, slated for 27 April to 1 May, will examine issues of high relevance to the mandate of UNGIS.
It will feature 15 webinars on the development opportunities and challenges associated with the evolving digital economy.
The coronavirus crisis has accelerated the uptake of digital solutions, tools, and services, speeding up the global transition towards a digital economy.
However, it has also exposed the wide chasm between the hyper-connected and the less connected, revealing just how far behind many are on digital uptake.    
eWeek will tackle this and other pressing opportunities and challenges linked to the digitalization of our economies and societies.