30 May 2014
UNCTAD's COMPAL competition law programme, in association with the University Antonio Gullermo Urrelo (UPAGU) and the Peruvian Competition Authority (INDECOPI), held the first edition of a workshop on competition and consumer laws for university professors in Cajamarca, in the north of Peru from 7 to 11 May 2014.
The workshop, conducted in cooperation with the National School of Competition and Intellectual Property of INDECOPI, was the first such event outside of the Peruvian capital.
It was carried out as part of COMPAL Peru and meets the objectives of INDECOPI to decentralize knowledge and expertise on competition and consumer protection at the national level.
The event followed a request from UPAGU to UNCTAD for a comprehensive workshop to familiarize professors from universities in the Cajamarca Region and elsewhere in northern Peru, as well as INDECOPI experts from Lima, with international best practice regarding competition and consumer protection.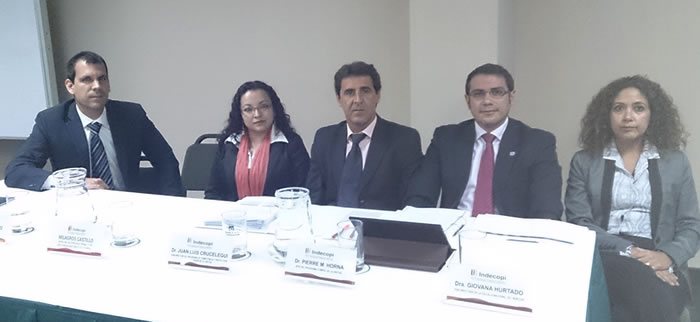 From left to right: Mauricio Gonzales (Head of International Relations of INDECOPI), Milagros Castillo (Chief of INDECOPI Cajamarca), Juan Luis Crucelegui (Deputy Head of Competition and Consumer Policies Branch of UNCTAD, Pierre Horna (Officer-in-charge of COMPAL Programme of UNCTAD) and Giovana Hurtado (Director of INDECOPI School )
In addition, upon request of the Peruvian Government, UNCTAD delivered four in-depth presentations on a recent UNCTAD report on implementation of the UN Guidelines for Consumer Protection (1985-2013). These presentations addressed the UN Guidelines, their objectives and general principles, electronic commerce and financial services.
The workshop was fully funded by the Peruvian government, while INDECOPI fully supported the activity and re-emphasised its financial commitment to this work throughout 2014.