02 June 2023
System enhances the collection and processing of statistics on international trade in services to better inform policymaking in eight African countries.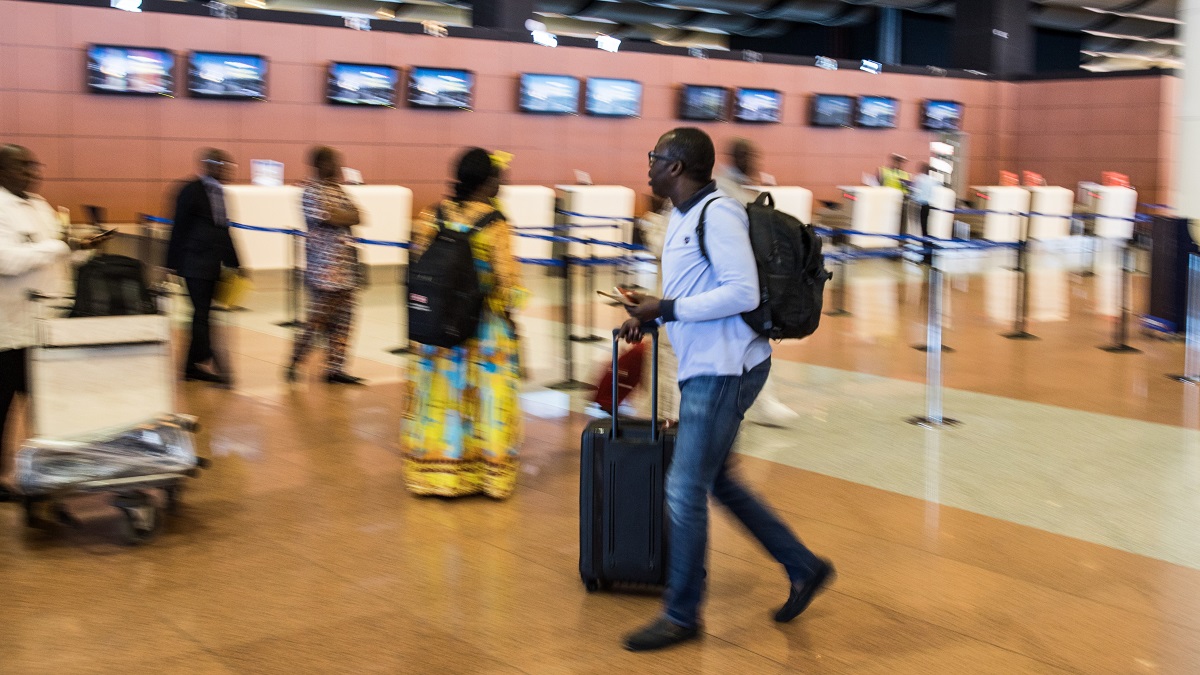 © World Bank/Vincent Tremeau | Travellers at Senegal's Blaise Diagne International Airport. Trade in services such as transport is difficult to measure.
Statistics on trade in services are crucial to supporting negotiations and monitoring the impact of relevant trade agreements. But getting comprehensive, high-quality statistics in this area remains a challenge for many developing countries.
UNCTAD's trade in services statistics (TiSSTAT) information system developed at the request of the West African Economic and Monetary Union, known by its French acronym UEMOA, is helping countries in the region to tackle this issue.
Founded in 1994, UEMOA consists of eight countries – Benin, Burkina Faso, Côte d'Ivoire, Guinea-Bissau, Mali, Niger, Senegal and Togo. It has collaborated with UNCTAD since 2013.
Urgent need for quality statistics
A workshop recently conducted by UNCTAD and UEMOA in Benin underlined the urgent need for quality statistics.
During the four-day workshop, 40 trade, services and IT experts learned how to use and maintain the TiSSTAT software, which has been installed in UEMOA's eight member countries.
Trade in services is conceptually difficult to measure, as it takes varying forms from transport and construction to business services.
By their very nature, such services are often produced and consumed at the same time, and their trade is not captured by customs systems.
"As economies develop and their service sector increases, the paucity of services data is increasingly problematic for policymakers and trade negotiators," said Nour Barnat, an UNCTAD statistician.
"Services are intangible and difficult to measure, which weakens the information basis for trade policy and negotiations."
Tool for better statistics
The TiSSTAT software developed under an UNCTAD-UEMOA project helps strengthen and streamline the collection and processing of statistics on international trade in services.
"In addition, TiSSTAT makes it possible to address all questions related to data processing and the production of the report, without leaving the application," said Bertin Hevi, a senior official at Togo's national institute of statistics, economic and demographic studies. "So, it's a plus compared to what we were doing before."
Comprehensive solution
TiSSTAT allows for comprehensive and cost-saving survey management, by enabling electronic questionnaire submissions, efficient data storage and data cleaning.
It ensures the production of meaningful aggregated data on import and export volumes, as well as origins and destinations.
The package includes methodological guidelines and a harmonized questionnaire on trade in services, which countries can use to collect and disseminate statistics.
The TiSSTAT system, with its expanding reach, is expected to benefit more users over time, complementing the e-learning platform's efforts in enhancing trade service statistics.