23 March 2017
Women must have a more prominent role in trade, experts said at a meeting in New York organized by UNCTAD and the Governments of Finland and Sweden.
The meeting, held on 17 March as part of the 61st United Nations Commission on the Status of Women, highlighted that more gender-sensitive trade policies would not only reduce gender inequalities but also make trade more inclusive and sustainable.
"Women are important players in trade," said UNCTAD Director Paul Akiwumi on behalf of UNCTAD Secretary-General Mukhisa Kituyi. "They manufacture products, trade goods across borders, manage and own trading firms, and make up a large part of the workforce in export-oriented businesses. Yet women's potential in trade is still too often held back by the many constraints they face."
"This state of affairs has become even more challenging with global trade facing its slowest decade of growth in 70 years, even as globalization comes under fire for leaving too many people behind, including women," added Mr. Akiwumi, who directs UNCTAD's Division for Africa, Least Developed Countries and Special Programmes.
A decrease in the fragmentation of production across countries, a shift towards domestic demand and an increase in the use of technology are factors affecting labour markets and women's job opportunities, said Sheba Tejani, Assistant Professor of Political Economy at The New School for Social Research in New York.
"Robots and automation are new challenges that workers will soon have to face, with sectors such as textiles and light manufacturing expected to be particularly affected. And these are the very sectors that employ many women," Ms. Tejani said, adding that although these technologies currently affect some countries more than others, all will be confronted with this new reality in the future.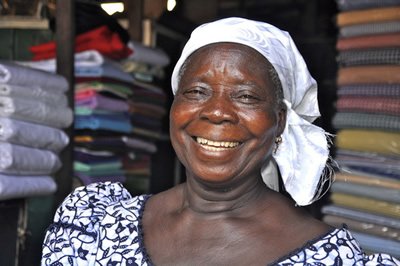 Download:
Related Link:
Related News:
Finnish Ambassador-at-Large for Global Women's Issues and Gender Equality, Anne Lammila, said that an increase in protectionism would hurt developing countries and cause job loss. This would affect women in particular, she said, since women are more prone to stay home doing unpaid work when fewer paid jobs are available.
"Indeed, high unemployment rates worldwide have contributed to widening the gap between male and female work force participation," Ms. Lammila said.
But the link between trade and gender equality is complex and much depends on national circumstances, said Andreas von Uexkull, Head of Trade and Economic Affairs at the Embassy of Sweden in Washington D.C.
"Trade and trade liberalization can affect gender equality. But the equality situation in a country may also affect its ability to trade," Mr. von Uexkull said.
The meeting participants agreed that a more precise understanding of the specific constraints women face in the professional and private spheres is a prerequisite for finding solutions to gender inequalities. They expressed appreciation for UNCTAD's efforts in this direction.