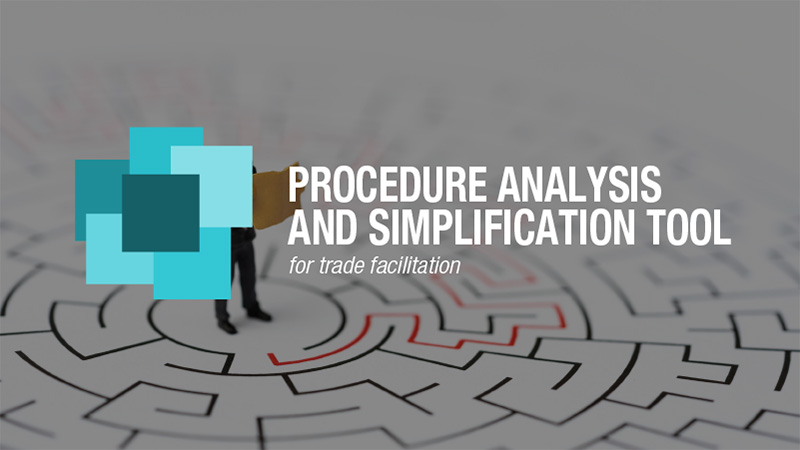 UNCTAD provides capacity building, technical assistance, tools and advisory services on trade facilitation based on decades of experience, including in mapping and documenting trade procedures.
This program includes a combination of online self-paced courses and regular e-coaching to train national Government officials to become experts in simplifying trade procedure efficiently, including through collecting and organizing data.
The program is in essence teaching how to conduct business process analyses which are an essential tool for National Trade Facilitation Committees and national authorities involved in cross-border trade, as it is needed to understand the reality faced by traders and to successfully apply trade facilitation approaches and key principles for its implementation.
Import, export, and transit formalities
The methodology and online tool used will help countries comply with Article 10.1 of the WTO Trade Facilitation Agreement on Formalities and Documentation Requirements.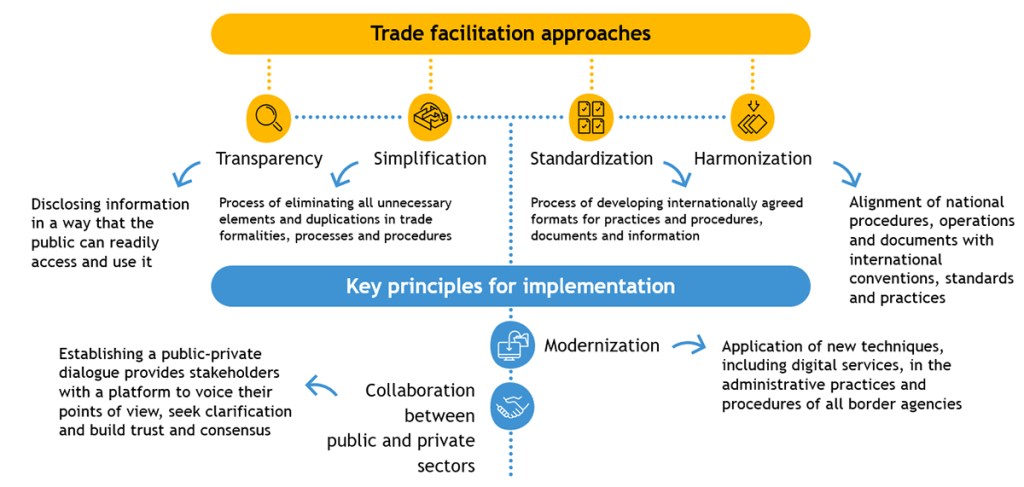 Components of the program
1

Setting up a documentation plan (defining a documentation scenario and establishing a tentative list of procedures)

2

Interviewing and collecting data: skills for data collection

3

Registration of collected information in the business process analysis online tool.

4

Analysis of data collected to identify duplication, redundancies and bottlenecks.

5

Drafting of simplification proposals
"Thanks to UNCTAD's support to analyse and simplify trade procedures, KenTrade has been able to map out procedures for ninety-five (95) commodities since 2018.

To date, procedures for export of coffee, tea, meat and meat products, flowers, nuts and oils, avocado, fish and cotton have been simplified, reducing cost and time for a first-time trader.

The simplification process has reduced the administrative and cost burden incurred by businesses.

More specifically, the registration procedure went from Kes.40,197.35 (USD 402) to Kes.15,287.29 (USD 153), thus saving businesses a total of KES 24,910.06 (USD 250), approximately 62 percent of the total cost".

David Ngarama
Acting Chief Executive Officer
KenTrade