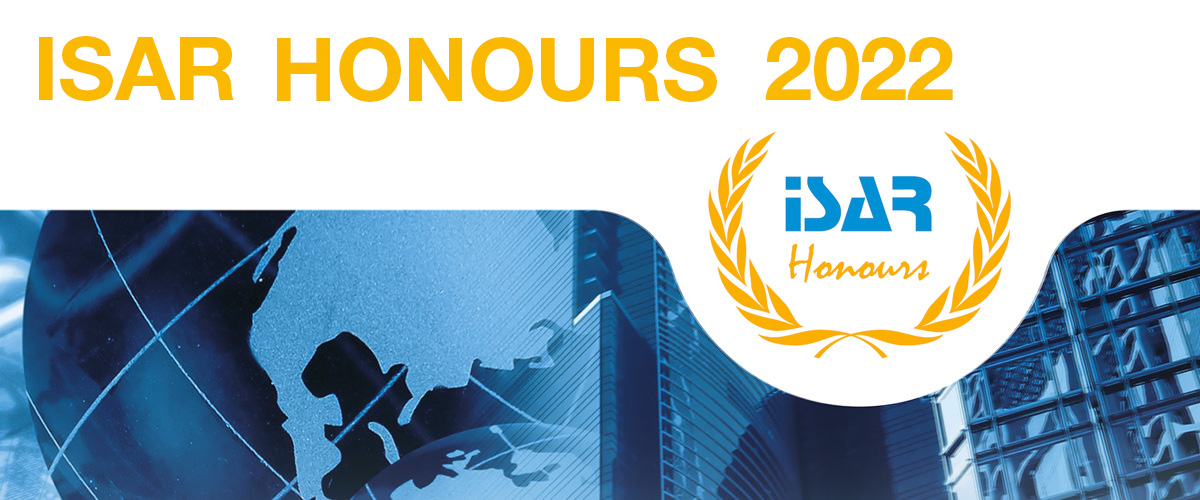 At its 5th session in 2022, ISAR Honours received a total of 65 applications, marking a 50% increase since the previous session. By increasing awareness and spreading international best practices, ISAR Honours intends to draw attention to the efforts made by organizations of all sizes around the world to promote and harmonize sustainability and SDG reporting.
The increasing interest towards ISAR Honours proves organizations' commitment and efforts on enhancing the quality and comparability of companies' reporting on their contribution to the 2030 Agenda for Sustainable Development, and its usefulness for monitoring the implementation of the Sustainable Development Goals (SDGs).
Results
UNCTAD announced recipients of the ISAR Honours 2022 during the 39th session of the Intergovernmental Working Group of Experts on International Standards of Accounting and Reporting on 2 November, at the Palais des Nations in Geneva.
This year, ISAR Honours received 45 applications from 28 different countries in the national category, including 19 applications from Africa, 7 from Asia, and 8 from Latin America.
The number of applications from developing countries has increased significantly. In the international category, ISAR Honours accepted 20 diversified initiatives that include trainings, institutional developments, awards programs, cooperation between existing initiatives as well as harmonization of practices, and alignments of reporting requirements and tools.
Nominations were submitted by private and public organizations of all sizes, and with balanced representation of developed, developing, and countries with economies in transition.
"ISAR Honours ceremony 2022 celebrates the fifth anniversary since its launch.

ISAR Honours supports UNCTAD's mandates in the area of accounting and reporting, as well as the agreed conclusions of the Group of Experts by providing an opportunity to raise awareness of ISAR's role as an open forum in matters of sustainability reporting, and a leading stakeholder in harmonization of reporting in alignment with the Sustainable Development Goals.

Since its launch, ISAR Honours attracted 215 nominations from over 40 countries. We are proud that ISAR Honours is an ever-growing initiative, that is attracting applicants from all corners of the world, from developing to developed countries, including private and public entities, NGOs, as well as leading regional and international organizations".

James Zhan
Director of Investment and Enterprise Division
(UNCTAD)
Honourees
National Category
The Securities and Exchange Commission of the Philippines
For its initiative: "Capacity Building Exercises and Partnerships on Sustainability Reporting"
Quality Net Foundation from Greece
For the initiative "Greek Sustainability Code"
The National Planning Department of Colombia, UNDP Colombia, and the GRI
For the initiative "SDG-Corporate Tracker"
The World Bank and the International Finance Corporation
For the initiative "Improving Sustainability Reporting in Emerging Markets"
United Nations Global Compact
For the initiative "New Communication on Progress"
The World Economic Forum
For the initiative of "Stakeholder Capitalism Metrics"
Special Nomination
UNCTAD also gave special nomination to two initiatives in the National category (for developing and developed country respectively) and one for the international category:
National Category
Mexican Financial Reporting Standards Board, CINIF
For its initiative "Mexican Sustainability Disclosure Standards"
The Belgian Institute of Registered Auditors (IBR-IRE)
For its initiative "Awards for Best Belgian Sustainability Reports"
International
Africa RSE and CSR Network Africa
For its initiatives "CSR law in OHADA for the Harmonization of Business Law in Africa and Barometers on CSR in Africa"