14 December 2021
08:30 - 12:00 hrs. Ministry of Industry and Commerce, 6th floor
Online
, Angola
Meeting background and objectives:
The ministerial level Steering Committee of the ACOM project funded by the European Union in Angola had its third ordinary meeting on 14 December 2021. UNCTAD implements one of the originally three components of the ACOM project, the EU-UNCTAD Joint Programme for Angola: Train for Trade II. This is the only component of the ACOM project still in implementation. The meeting discussed the following main agenda items:
Presentation and follow-up of the 2nd Steering Committee Meeting's recommendations;
Presentation and review of the 2021 results of the Train for Trade II Programme;
Presentation of testimonials by selected beneficiaries, and Train for Trade II Promotional Video;
Presentation and discussion of the Programme's Workplan 2022;
Consideration of the 3rd Steering Committee Meeting's recommendations.
Outcomes:
The Steering Committee approved the Train for Trade II Programme's workplan for 2022. Furthermore, it recognised the need to work with the competent authorities and private sector partners to develop a proposal to support sustainability and national institutions' ownership of processes in the Empretec and Trade Facilitation components. Moreover, it recommended that UNCTAD prepares two documents: a productive capacities gap assessment; and a project proposal to submit to the EU for funding under the new programming cycle. Finally, it recommended actively developing strategies to encourage women's participation in training, and recalled the necessity for formal indication of institutional focal points vested in competence and decision-making power in operational matters of the ACOM Project.
__________
3a Reunião Ordinaria do Projeto ACOM em Angola
Antecedentes e objetivos do encontro:
O Comité de Pilotagem a nível ministerial do projecto ACOM financiado pela União Europeia em Angola teve a sua terceira reunião ordinária a 14 de Dezembro de 2021. A CNUCED implementa uma das três componentes originais do projecto ACOM, o Programa Conjunto UE-CNUCED para Angola: Comboio para o Comércio II. Esta é a única componente do projecto ACOM ainda em implementação. A reunião discutiu os seguintes pontos principais da agenda:
Apresentação e acompanhamento das recomendações da 2ª Reunião do Comité Directivo;
Apresentação e revisão dos resultados de 2021 do Programa Train for Trade II;
Apresentação de testemunhos de beneficiários seleccionados, e vídeo promocional do Train for Trade II;
Apresentação e discussão do Plano de Trabalho do Programa 2022;
Consideração das recomendações da 3ª Reunião do Comité Directivo.
Resultados:
O Comité de Pilotagem aprovou o plano de trabalho do Programa Train for Trade II para 2022. Além disso, reconheceu a necessidade de trabalhar com as autoridades competentes e parceiros do sector privado para desenvolver uma proposta de apoio à sustentabilidade e à apropriação dos processos pelas instituições nacionais nas componentes Empretec e Trade Facilitation. Além disso, recomendou que a CNUCED preparasse dois documentos: uma avaliação do défice de capacidades produtivas; e uma proposta de projecto a submeter à UE para financiamento no âmbito do novo ciclo de programação. Finalmente, recomendou o desenvolvimento activo de estratégias para encorajar a participação das mulheres na formação, e recordou a necessidade de indicação formal de pontos focais institucionais investidos de competência e poder de decisão em assuntos operacionais do Projecto ACOM.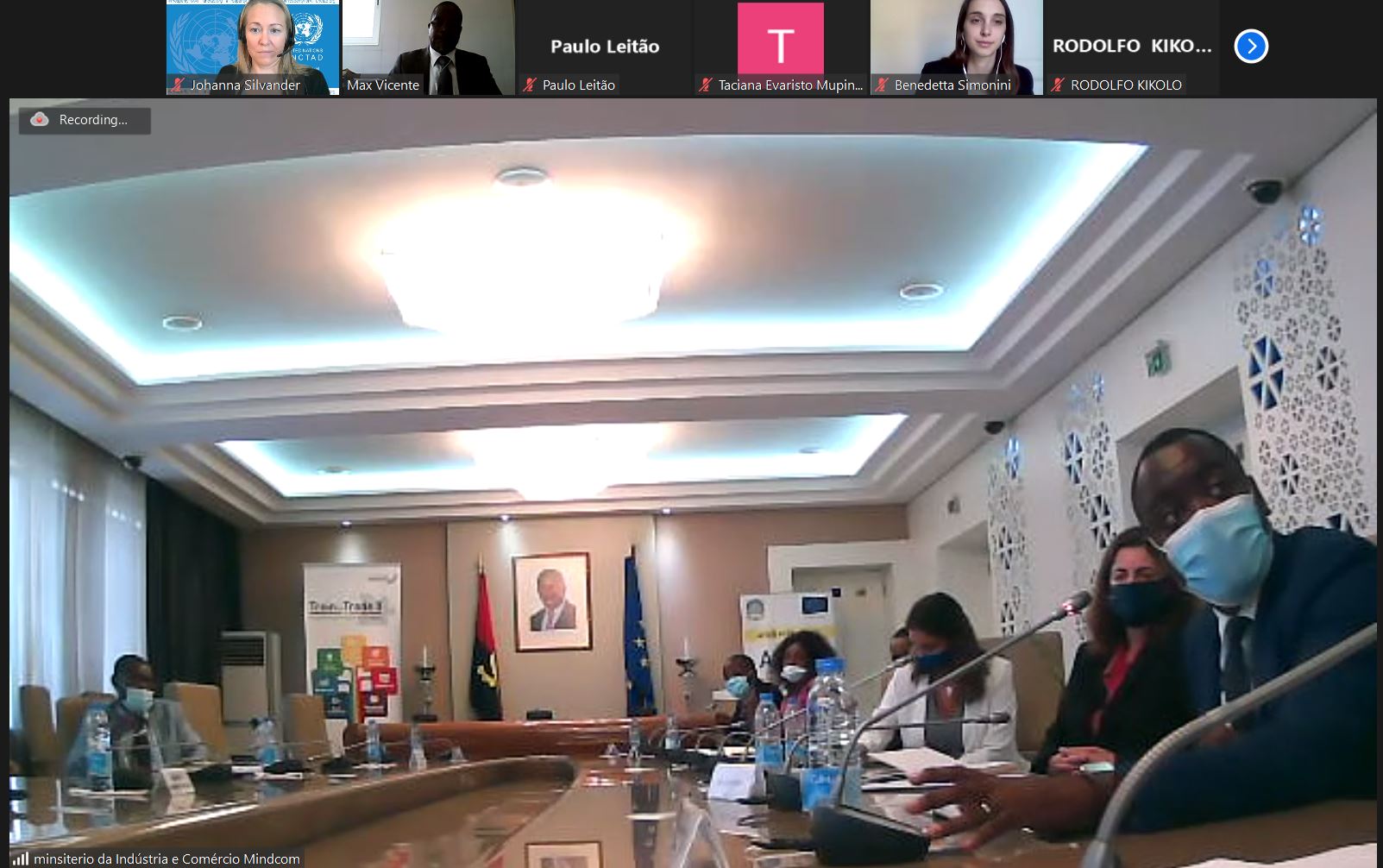 Testimonials of José Jorge Correia Matos from AIPEX.
Testemunhos de José Jorge Correia Matos da AIPEX.
There is some issue in accessing document path, Please contact to Site Admin
Co-organizer(s):
Ministry of Industry and Commerce of Angola
Sponsor / funding:
European Union
---

Language(s)
English | Português |
Related
Project
Contact
Johanna Silvander

Programme Manager / Train for Trade II
Results
​​Meeting participants segregated by gender / Participantes da reunião segregados por género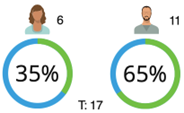 Meeting participants segregated by sector/ Participantes da reunião segregados por sector