With a population of 31.8 million, the Republic of Angola's gross domestic product (GDP) was USD 84. 6 billion in current prices in 2019.
This is relatively high compared to other sub-Saharan African countries, and remarkable for a least developed country (LDC). There has been a steady growth in GDP per capita rising from 745 US dollars in 2000 to 2,658 US dollars in 2019 (current prices). However, despite the growth over time, the most recent trend has been negative, with GDP per capita falling from 4,167 US dollars in 2015. The decline is due to the combined effect of low international oil price and the impact of COVID19- which is the result of weak productive capacities of Angola and lack of structural transformation in its economy.
Despite the exceptional improvement in GDP per capita, progress in economic diversification and advances in social and human-capital development has been limited. These challenges continue to be daunting.
Angola remains heavily dependent on oil, which accounts for a whopping 93% of the nation's total merchandise exports (2019). The recent decline in international oil prices has further aggravated the vulnerability of the country to external shocks.
Overdependence on a single export item (oil) has also discouraged the country from incorporating into global value chains and participating more fully in the export of manufactured goods and value-added services.
With the COVID-19 crisis, the country is facing increasing challenges due to dependence on one single commodity. The COVID-19 pandemic is also expected to reverse the modest gains that Angola has achieved over the last decade in poverty reduction. The situation prompted the country to seek an extension of the preparatory period preceding its graduation from LDC category, which was to happen in February 2021. The new UN General Assembly resolution extends the preparatory period by three years until February 2024.
In view of Angola's forthcoming graduation, a major challenge lies in building economic resilience to help the country weather external shocks. The country is in strong need of reformulated policies and institutions to help diversify its economy, and maximize regional and global trade opportunities. The EU-UNCTAD Joint Programme for Angola: Train for Trade II responds to these challenges by supporting the process of diversification of the country's economy and exports through building the key components of its productive capacities in seven different Programme areas.
In short, it is important that Angola's current and future policies and strategies place productive capacities and structural economic transformation, including export diversification and value addition at the center.
Objectives of the Programme

The objective of the EU-UNCTAD Joint Programme for Angola: Train for Trade II is to improve human and institutional capacities to foster appropriate economic diversification policies in Angola, and to help the country build a more resilient economy capable of eradicating poverty. UNCTAD's intervention will focus on key problems previously identified by the Angolan Government. These problems are pervasive challenges that undermine efforts to achieve accelerated, inclusive and sustainable economic growth and development.

The key areas identified are:

Trade policy and negotiations

Trade facilitation

Transport and trade logistics

SME development

Investment

Scoping non-oil trade opportunities and diversification (including in selected agricultural products and creative industries)

Holistic support to the creative economy

Components

Angola National Green Export Review: Scoping non-oil trade opportunities/diversification

Commercial Diplomacy: Capacity building in trade policy making, negotiations and analysis for Angola

Trade facilitation: Support for the implementation of the WTO Trade Facilitation Agreement in Angola, UNCTAD Empowerment Programme for National Trade Facilitation Committees

Transport and Trade Logistics: Promoting sustainable transport and trade logistics systems, corridor and cluster-based approaches

EMPRETEC: SME development and support to the creation of an Entrepreneurship Policy Framework

Investment: Investment Policy Review of Angola (IPR)

Creative Economy: Support for the creation of a stronger creative economy in Angola, including through a coherent dedicated strategy, and focused training to public and private sector agents

Expected accomplishments

Enhanced technical skills of Angolan officials and other interested parties through training, and advisory services, as well as policy and regulatory support;

Increased knowledge imbedded in national institutions and officials trained to be providers of trade courses;

SMEs and businesspeople trained in entrepreneurial and growth techniques by EMPRETEC;

Increased capacities through opportunities for regional and international knowledge and experience sharing for government officials and stakeholders;

Investment policy framework analyzed and recommendations for improvements provided, incl. support for the implementation of the recommendations;

Analysis of economic sectors and value chain mapping;

Development of course curricula for academic or vocational training on trade;

Creative economy strategy developed;

Development of a distance learning network.
---
*Source for figures and estimates: UNCTADStat.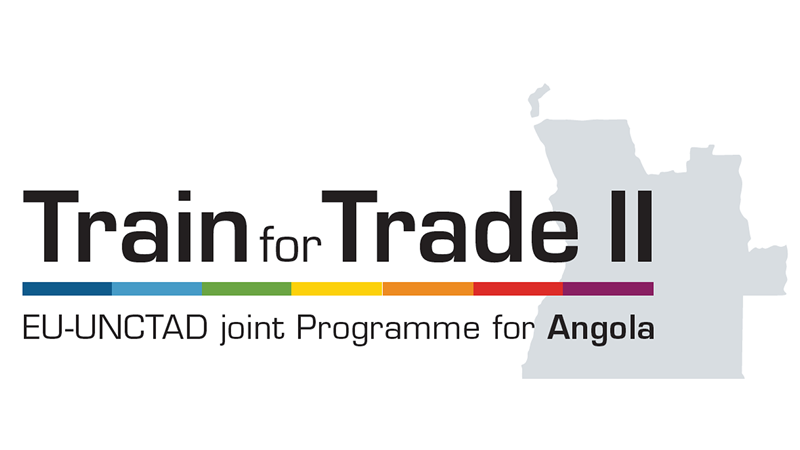 Project Code
TFBK
---

Donors
European Union
---

Beneficiaries
Republic of Angola
---

Duration
2017-2023
---

Budget
€ 6,300,000
---
Related
Topic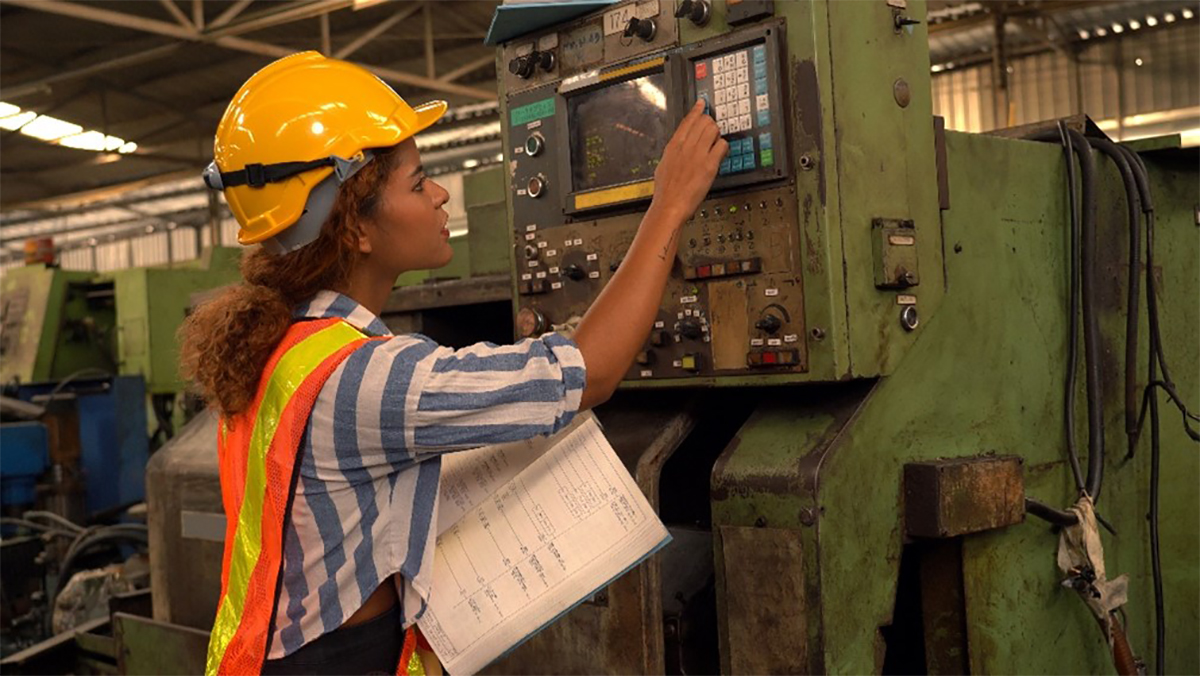 Africa