16 March 2021
The European Union has approved additional funds for a project supporting the African nation's quest to diversify exports and reduce its dependency on oil for economic growth.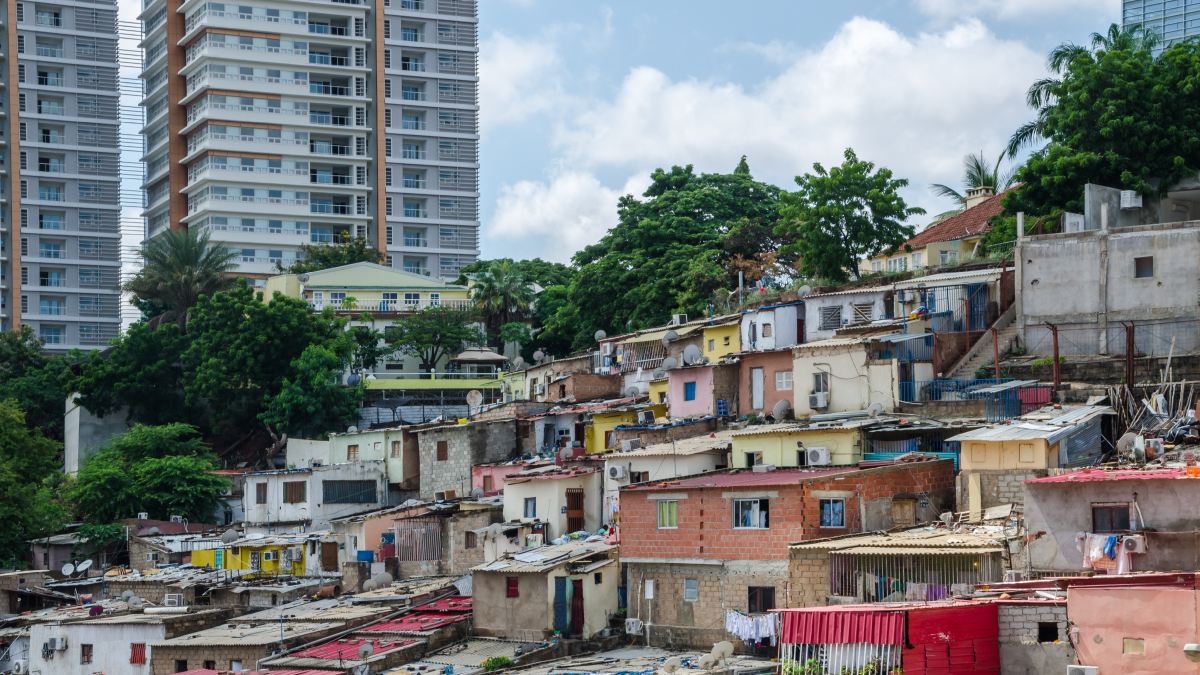 A neighborhood in Luanda, Angola. / © Fabian
UNCTAD's work in Angola has received a €780,000 (about $950,000) boost from the European Union.
The money, provided through the EU-funded Train For Trade II programme for Angola, will strengthen the organization's work to help the country build the productive capacities necessary to diversify its economy.
Oil accounted for about 33% of the African nations' GDP and 93% of its exports in 2019.
"Productive capacities are the engine of sustainable economic growth and the key to transforming Angola's economy," said Paul Akiwumi, UNCTAD's director for Africa and least developed countries.
177 out of 193
Productive capacities go beyond manufacturing and include the productive resources, entrepreneurial capabilities and production linkages that together determine the economy's capacity to produce goods and services.
"They are essential for Angola to put in motion the process of structural transformation, gradually shifting towards more sophisticated products and services with higher added value," Mr. Akiwumi said.
"This has knock on effects for poverty reduction, job creation and other socio-economic benefits."
UNCTAD's recently launched Productive Capacities Index (PCI) gave Angola a score of 22.03 out of 100 – which is lower than the average for sub-Saharan Africa – and ranked the nation 177th out of 193 countries.
COVID-19 heightens need to diversify
"The COVID-19 crisis has only heightened the urgency for Angola to diversify its economy and reduce its dependency on oil exports," Mr. Akiwumi said.
As the virus spread, companies around the world slowed production, and in March 2020 crude oil prices tumbled to an 18-year low, causing more turmoil for the nation's economy, which was already reeling from the 2014-2016 oil crash that halted more than a decade of breakneck growth.
Since 2018, UNCTAD has supported the government in its quest to transform the economy through the Train For Trade II programme, by helping authorities identify promising non-oil sectors, train entrepreneurs and business owners, weigh investment promotion policies and improve trade infrastructure.
"The programme's holistic and multi-sectorial approach has demonstrated enormous potential to address economic diversification challenges," said Angola's industry and trade minister, Victor Francisco dos Santos Fernandez.
The results thus far prompted the EU to inject more funds into the work and extend the programme until July 2023.
The EU's ambassador in Angola, Jeanette Seppen, said: "The research, analysis and training activities that UNCTAD has done as part of the programme, especially in the areas of green exports, investment policies, creative industries, entrepreneurship and public-private partnerships, will help Angola diversify its economy and move its businesses up national, regional and global value chains."
Reignite export potential
Going forward, the programme will focus on boosting exports of new products from Angola or reigniting those that haven't been part of the country's export basket for decades.
Examples include honey and coffee, for which Angola was once a top global exporter. UNCTAD and the government identified these two products as having untapped potential during the programme's national green export review.
Other agricultural sectors that will be in focus are fisheries and tropical fruits. UNCTAD will help Angolan exporters add value to these products and comply with international standards needed to access new markets.
Another critical area of work will be improving the business climate and boosting foreign direct investment (FDI) in sectors that are deemed a priority by the government and thus more in line with Angola's development objectives.
UNCTAD's investment policy review for the country identified reforms that could help attract more FDI to sectors beyond energy, such as agriculture and the creative industries.
New programme priorities also include supporting Angola's trade negotiations processes and helping to improve the curriculum of the National School of Commerce, which provides training to small businesses. Training on farming as a business will be delivered to producers in the country's provinces, where poverty is more pervasive than in the capital.
Graduation with momentum
With Angola expected to graduate in February 2024 from least developed country (LDC) status, the programme's work aims to help ensure the nation "graduates with momentum".
Strengthening its productive capacities would help the economy weather the loss of international support that Angola currently receives due to its LDC status.
"Graduation is not the finish line," Mr. Akiwumi said. "It's the first milestone in a long journey towards sustainable development."
Mr. Dos Santos Fernandez added: "With its experience working with the most vulnerable developing countries, UNCTAD is well placed within the United Nations system to support Angola in the graduation process."