05 November 2020
The government sees honey as a product that could help diversify the country's oil-dependent economy and is working with UNCTAD and the European Union to improve production and boost exports.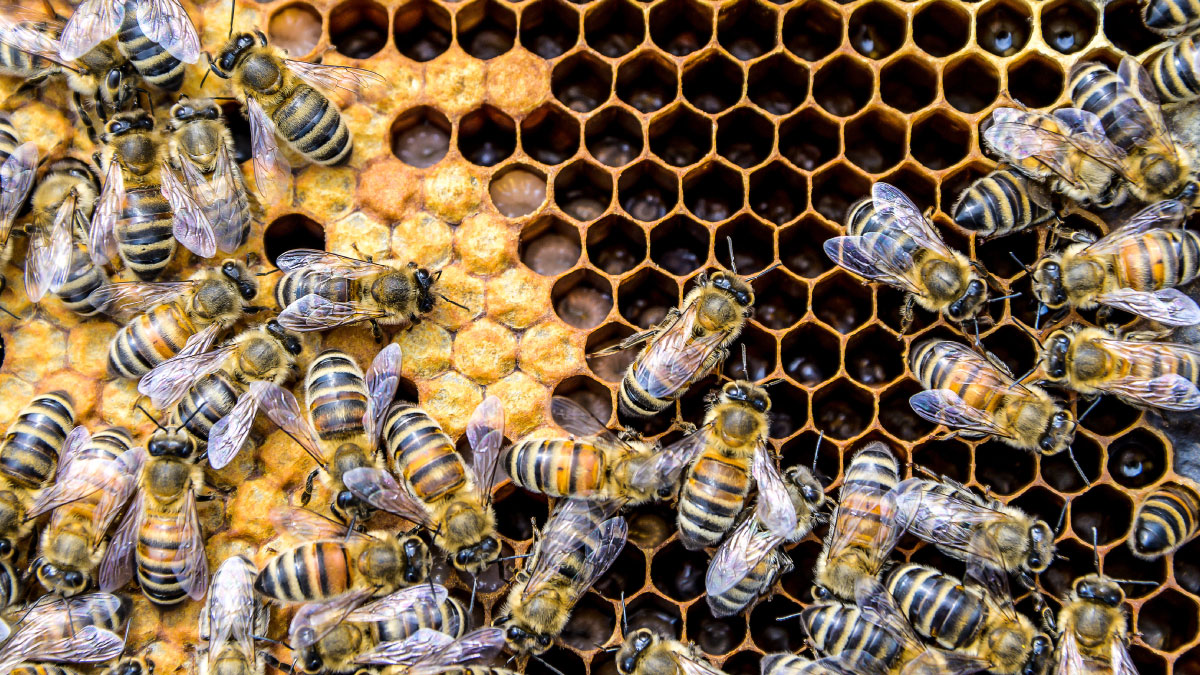 Max Vicente is looking to scale up his Maxmel organic and natural honey business in the Huambo province in the heart of Angola.
He started the venture in 2012 after completing a doctorate in zootechnics and learning the ropes of beekeeping in São Paulo, Brazil.
Maxmel produces two tons of honey each year, which are sold entirely in Angola, but Mr. Vicente would like to explore export opportunities.
He's not the only one betting on Angola's honeybees. The government and UNCTAD have identified honey production as a sector that could help diversify the country's economy. Oil accounted for about 33% of GDP and 93% of exports in 2019.
"The absence of harsh winters makes the climate perfect for commercial bee farming," says Frederico Maurício, chief of the department for apiculture development at Angola's Institute for Forestry Development (IDF). "It's possible to produce honey in every region."
The southern African nation currently produces 90 tons of honey each year, but an UNCTAD analysis done as part of a project funded by the European Union (EU) showed that Angola's 100,000 or so beekeepers – mostly small entrepreneurs – could easily more than double production to 200 tons.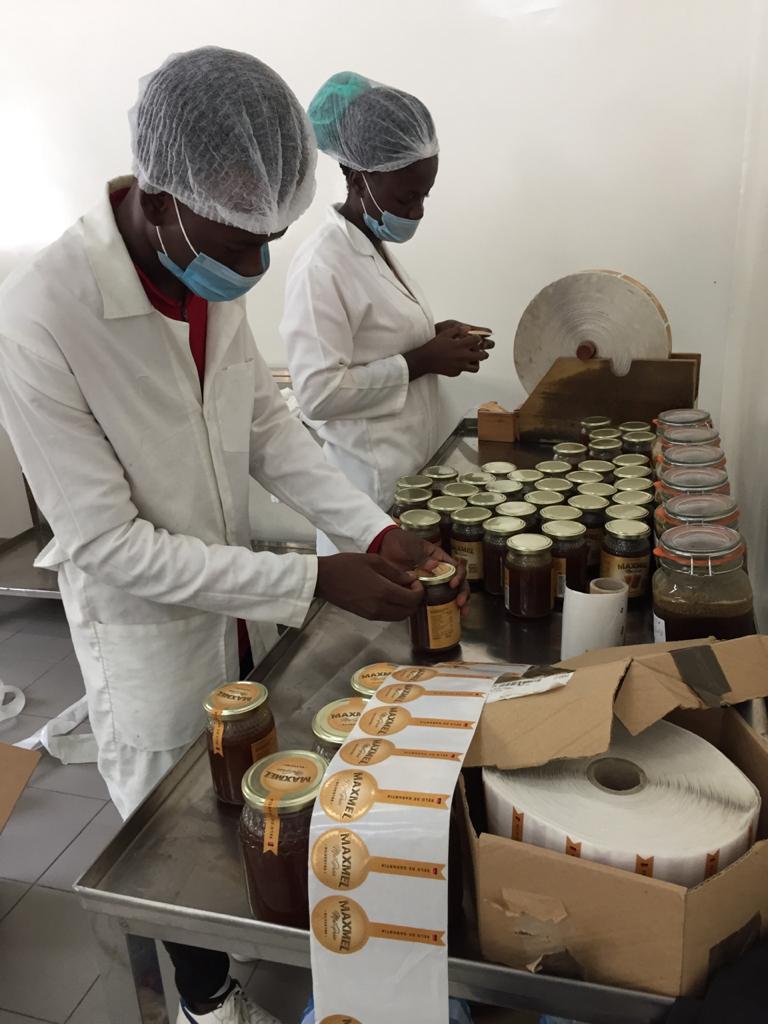 The hurdle of certification
Angola was one of the world's largest honey producers in the 1950s. But over the years, national production remained traditional and artisanal and fell behind as other countries' beekeepers transitioned to modern techniques.
Reliance on traditional honey production techniques is a hurdle for producers like Mr. Vicente to get international certification, which is necessary to export.
To obtain market access and entry, honey producers must comply with public regulatory frameworks that ensure product safety and quality in target markets.
They must also meet a range of private standards developed by retailers, industry groups, certifying entities and non-governmental organizations.
Mr. Vicente says the two tons of honey that Maxmel produces annually are not enough to export. Even if they were, he wouldn't obtain international certification because the company lacks the recommended semi-automatic equipment.
"Angolan honey has large export potential in Europe, North America and beyond," said Paul Akiwumi, UNCTAD's director for Africa and least developed countries. "But to exploit this potential, the issues of informality and certification have to be addressed."
He added: "The honey sector also needs specific legislation, better access to finance and improved logistics to be competitive at a regional or international level."
Good for the environment and food production
Angola and UNCTAD identified honey not only for its economic potential in the country but also for the benefits it offers to the environment and rural communities.
"Honey can be a dynamic sector of the green economy," said Teresa Moreira, UNCTAD's acting director of international trade. "When beekeeping and production are done right, honey producers help safeguard biodiversity."
More trees mean more food for the bees and thus more honey, so there's a financial incentive for beekeepers to protect the local ecosystem.
And because bees are pollinators, they help farmers produce more food. According to the UN Food and Agriculture Organization, about 75% of the world's crops grown for human consumption rely partly on pollinators.
"So honey production is also good for local food security," Ms. Moreira said.
Workshop for local producers
UNCTAD organized in July a seminar on improving honey production techniques and meeting certification standards and other export requirements.
More than 50 Angolan government representatives, entrepreneurs and beekeepers, including Mr. Vicente, took part in the training that drew participants from eight provinces: Bengo, Cabinda, Cuanza Sul, Huambo, Huíla, Luanda, Moxico and Uíge.
Some sessions were led by Brazilian beekeepers, who have in the past overcome challenges that Angolan producers currently face, and public agencies such as the Brazilian Agricultural Research Corporation (better known by its Portuguese acronym EMBRAPA).
The seminar had to be held virtually due to the COVID-19 pandemic, and this posed challenges in a country where most people lack access to a reliable and affordable internet connection.
To support UNCTAD's initiative, IDF set up a room in Huambo province, where participants took part in the training while respecting COVID-19-related restrictions.
"The logistics were difficult, but it was very important to ensure local honey producers could participate," UNCTAD economist Mario Jales said. "Many of the honey producers in Angola are small farmers with low resources."
Following the webinar, UNCTAD facilitated the participation of two Angolan honey producers in an international bee forum organized from 29 to 30 August by the Brazilian Apiculture Confederation.
UNCTAD plans to organize a second webinar for Angolan honey producers in November 2020, as well as a workshop to train local trainers in early 2021.
The objective is to better equip Angolan experts to share their knowledge with small-scale producers in remote regions of the country.
UNCTAD's work on honey in Angola is part of a national green export review, one of the seven components of the EU-funded UNCTAD Train for Trade II programme in the country.
The EU is working with UNCTAD in Angola on key areas of economic development that include strengthening the business environment, promoting sustainable investment, boosting the private sector and creating job opportunities for underprivileged people.