24 July 2019
More aid for trade support could help small farmers and businesses in developing countries to comply with the sustainability standards required to access growing "green" markets.
Markets for sustainably produced goods, or "green markets", are booming as more consumers across the globe reach for products that pay producers a fair price or are made in an environmentally friendly manner.
In the United States, for example, sales of such products grew by 3.5% between 2014 and 2018, compared to 1% for products without a sustainability label, according to the data and measurement firm Nielsen.
Such shifts in consumer preferences offer opportunities for biodiversity-rich developing countries to boost their economies while protecting the environment and reducing inequalities.
But the price of certification is often out of reach for small producers.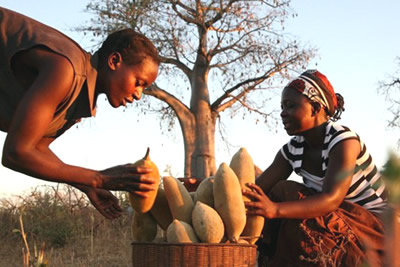 In Vanuatu, for example, annual audit costs for organic certification can range between US$2,000 and $10,000 – a steep fee in a country where the monthly minimum wage is only $290.
"Today's green markets are monopolized by large-scale farms and multinational corporations," UNCTAD Deputy Secretary-General Isabelle Durant said on 4 July during a meeting on green markets at the World Trade Organization (WTO) in Geneva, Switzerland.
UNCTAD organized the meeting with the Fair Trade Advocacy Office, the government of Ecuador and the European Commission as part of the 2019 review of the WTO Aid for Trade initiative.
"Producers are often asked by their buyers to adhere to sustainability standards but the certification costs can be too high for smaller producers and micro, small and medium-sized enterprises," Ms. Durant said.
Aid for green trade
Speakers called on governments and donor agencies to give more attention to aid for trade projects to help small producers meet voluntary sustainability standards and access green markets.
A project implemented by UNCTAD's BioTrade programme and the Swiss State Secretariat for Economic Affairs is one such initiative.
The two organizations worked together in 2006 to help the non-profit organization PhytoTrade Africa comply with the European Union's novel food legislation, which enabled it to sell baobab fruit powder in EU markets. The process took two years and cost more than $250,000.
Such costs and time associated with market compliance are onerous to many producers in developing countries.
"Meeting organic, fair trade and other sustainability standards for them is a stumbling block rather than a tool to enter the green market," said Eric Beantanana, a delegate from Madagascar, of producers in his country.   
Bertrand Jolas of the European Commission said they are addressing the issue through a range of policy instruments, including preferential market access, to reduce the costs for small producers.
Such instruments are needed to ensure green markets are also "fair" markets, said Sergi Corbalán, executive director of the Brussels-based Fair Trade Advocacy Office.
"Green markets should be about value chains that are more equitable, where small producers and workers can bargain and receive better and fairer terms of trade," Mr. Corbalán said.
Donors and government representatives such as Diego Aulestia, Ecuador's ambassador to the WTO and other economic organizations in Geneva, called on UNCTAD to continue helping small producers and businesses in developing countries to access green markets.
UNCTAD does so through programmes such as the BioTrade programme, as well as National Green Export Reviews and the Fostering Green Exports through Voluntary Sustainability Standards project.
This work is funded by the Swiss State Secretariat for Economic Affairs, the United Nations Development Account, the European Union, and the Islamic Development Bank.