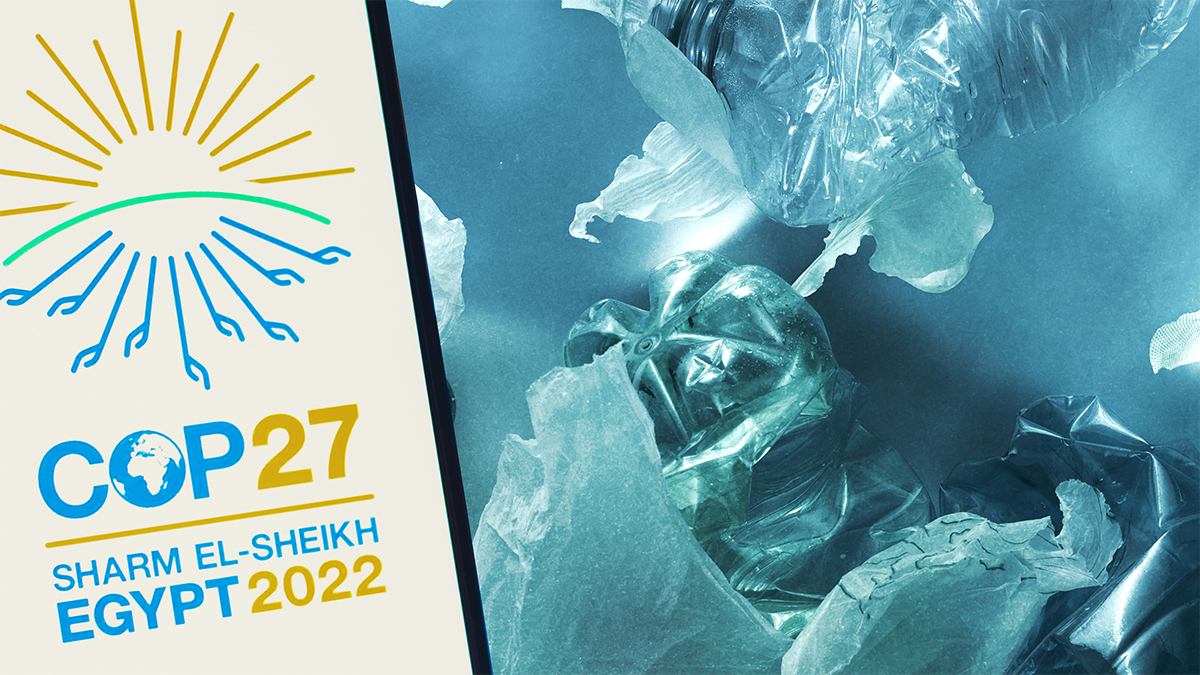 10 November 2022
13:15 - 14:45 hrs.
Sharm El-Sheikh
, Egypt
The 2021 UNFCCC NDC Synthesis Report found climate commitments are not on track to meet the Paris Agreement. As most plastics traded are derived from fossil resources, reducing waste generation, improving its sound management, developing material substitutes, as well as improving governance, enforcement and the control regime for trans-boundary movements in plastic waste are important to support Parties in implementing existing and future multilateral environmental agreements.
Plastics are a massive source of oceans pollution and also contribute to global warming in their production life cycle, consumption and disposal. At the same time, it is a useful and adaptable product; creating an industry that employs millions of people and earns at least $1 trillion in trade. 
Using an innovative value chain approach, the event shows novel trade databases on plastics which help account for the problem at a global level. The event will share country experiences in financing, producing and trading of plastics and material substitutes as well as novel designs that have a lower carbon impact and offer income generation, job creation and sustainable livelihoods.
Objective
This high-level event will seek to improve awareness of actions across the plastics value chain to end plastic pollution. It also discusses the existing governance for trans-boundary movements for plastic waste by the Basel Convention, thus reducing GHG emissions as a climate mitigation strategy.
The event will showcase the importance of responsible trade in plastics, and the environmentally sound management of plastic waste, which would also tackle climate change, promote healthy oceans and protect biodiversity.
Watch the event

There is some issue in accessing document path, Please contact to Site Admin
Secretariats of the Basel, Rotterdam, Stockholm Conventions (BRS), and the Minamata Convention on Mercury (MC), May 2021
01 Nov 2022
The Basel, Rotterdam and Stockholm Conventions (YouTube video)
07 Nov 2022
UNODC - United Nations Office on Drugs and Crime (YouTube video)
07 Nov 2022
UN Climate Change - Events (YouTube video)
07 Nov 2022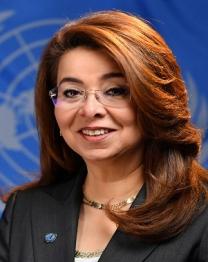 United Nations Office on Drugs and Crime (UNODC)


Ms. Waly is the Director-General/Executive Director of the United Nations Office at Vienna/United Nations Office on Drugs and Crime. She holds the rank of Under-Secretary-General of the United Nations. She previously served as Minister of Social Solidarity of Egypt and chaired the Executive Council of Arab Ministers of Social Affairs. She has also served as Assistant Resident Representative at the United Nations Development Program. Ms. Waly holds an MA and a BA from Colorado State University (US) in Humanities. She is fluent in Arabic, English and French and has a working knowledge of Spanish.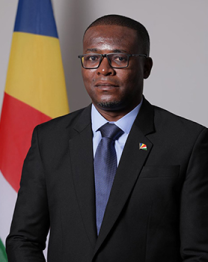 Minister for Agriculture, Climate Change & Environnent


HE Flavien Joubert is a leading political and environmental figure on the small nation island of Seychelles. Mr. Joubert was born in 1972 and was educated in Seychelles up to secondary level. Since 1996, he has worked in the Ministry of Environment. He served as Chief Executive Officer at the Seychelles National Parks Authority. He completed a Master of Environmental Studies (MES) in the Faculty of Environmental & Urban Change at York University in 2003.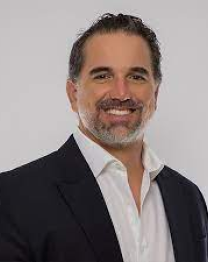 Minister of the Environment, Water and Ecological Transition, Ministry of Environment, Water and Ecological Transition


With more than thirty years of experience working for sustainability, Gustavo Miranda is Ecuador's current Minister of Environment, Water and Ecological Transition.
During his time in office, he has executed the declaration of a New Marine Reserve in the Galapagos Islands, adding 60,000 km2 to the conservation area. He led the Conference on Marine Pollution in Geneva along with Germany, Ghana and Vietnam, where other 140 countries also participated. He has added 138 thousand hectares to Ecuador's National System of Protected Areas and promoted the Ecological Transition of the country across various Government sectors by signing the Transition Pact towards Decarbonization.
These efforts have been achieved under the leadership of Ecuador's President Guillermo Lasso.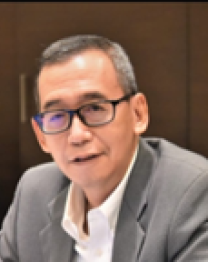 Achmad Gunawan Witjaksono
Hazordous and Non-hazardous Wastemanagement


Achmad Gunawan Witjaksono is the Director of Hazardous and Non-Hazardous Waste Management at the Directorate General of Solid Waste, Hazardous Waste, and Hazardous Substances Management, in the Ministry of Environment and Forestry of the Republic of Indonesia.
He has extensive experience with various environmental issues in hazardous waste and non-hazardous waste management, including as an active member of the Indonesian delegation in the Basel Convention, and has a lot of experience in handling illegal traffic in Indonesia. He also had 3 years of experience in handling climate change issues for resource mobilization and was a member of the Indonesian delegation at UNFCC (2015-2018). Also, he has more than 20 years of experience in pollution control from hazardous waste and air emissions.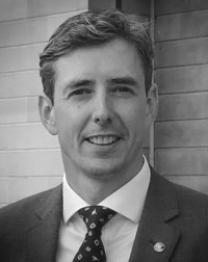 Nicholas Hardman-Mountford
Head of Oceans and Natural Resources


Dr Nicholas Hardman-Mountford FMBA is a diplomat and marine scientist working in ocean, climate and resource governance and multilateral development, with a strong focus on sustainable blue economies.
He is Head of Oceans and Natural Resources at the Commonwealth Secretariat, where he leads a technical advisory team delivering the Commonwealth Blue Charter initiative and technical-assistance projects on ocean governance and natural-resources reform in Commonwealth countries.
Dr Hardman-Mountford was previously principal scientist at Australia's national research agency, CSIRO, where he led the Indian Ocean Ecology and Oceanography Group. He is adjunct professor at the University of Western Australia.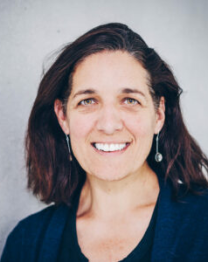 Director of the Forum on Trade, Environment and the SDGs


Dr. Deere Birkbeck is Director of the Forum on Trade, Environment and the SDGs (TESS), a partnership of the Geneva Graduate Institute and UNEP, where she leads the initiative's work to foster inclusive international cooperation on trade and sustainability. Her recent research focuses on climate change and trade, where notably she has championed the idea of an inclusive Trade Ministers Coalition on Climate, as well as the global governance of plastics and plastic pollution. She is also an Associate Fellow of Chatham House. Dr. Deere Birkbeck is the founder and Board Chair of Global Policy Reporting, a Geneva-based non-profit organisation dedicated to open access and independent news reporting, which houses Health Policy Watch (launched in 2019) and Intellectual Property Watch for the prior 15 years. She also served as an Assistant Director at the Rockefeller Foundation in New York where she was responsible for grantmaking on intellectual property, trade and sustainable development. Previously, she worked for the Global Economic Governance Programme at the University of Oxford, the International Centre for Trade and Sustainable Development (ICTSD), and the Overseas Development Council.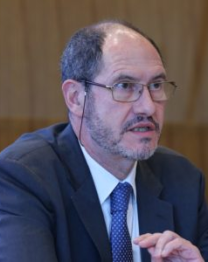 Deputy Executive Secretary


Mr. Martin-Novella serves as Deputy Executive Secretary of the BRS Conventions (the Basel Convention on the Control of Transboundary Movements of Hazardous Wastes and their Disposal, the Rotterdam Convention on the Prior Informed Consent Procedure for Certain Hazardous Chemicals and Pesticides in International Trade and the Stockholm Convention on Persistent Organic Pollutants) since 1st January 2017. He has over 35 years of professional experience on environment and sustainable development issues, both at the national and international levels, including multilateral environmental negotiations and processes. In previous assignments Carlos was the Deputy Secretary of the IPCC, Special Advisor to UN Environment on Multilateral Environmental Agreements, Senior Advisor to the German Government on global biodiversity issues, Senior Advisor to the Spanish Government on international biodiversity policies and Principal Administrator at the European Commission responsible for scientific and economic aspects of the Convention on Biological Diversity, as well as the 1998 EU Biodiversity Strategy. He holds a Master of Science degree in Biology from the Complutense University (Madrid, Spain).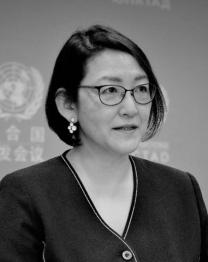 Division on International Trade and Commodities, UNCTAD


Miho Shirotori is the Acting Director of the Division on International Trade and Commodities (DITC) of the United Nations Conference on Trade and Development (UNCTAD). Miho also leads a team of experts that assess how trade agreements, trade in services, and the creative economy contribute to inclusive and sustainable economic diversification. Her expertise includes "equitable" trade in agriculture for least developed countries, low-income countries, and net food-importing developing countries. Miho represents UNCTAD in global conferences and various inter-agency activities, including the UN inter-agency task force that monitors the implementation of the Addis Ababa Action Plan for the Financing for Development.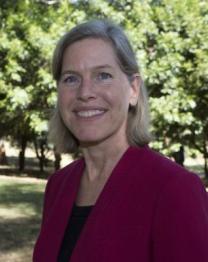 Director of the Ecosystems Division
United Nations Environment Programme (UNEP)


Ms. Susan Gardner has over two decades of experience in science and environmental policy working for both the Mexican and United States governments. She was a senior official in the United States National Oceanic and Atmospheric Administration focused on fisheries science and ocean conservation. Prior to this position, she was a senior official at the U.S. Department of State in the Bureau of Oceans and International Environmental and Scientific Affairs and worked for the Mexican Federal Government as an environmental scientist at the Centro de Investigaciones Biológicas del Noroeste. She has a Doctoral Degree in Fisheries and Aquatic Sciences from the University of Washington, a Master of Science Degree in Toxicology from North Carolina State University, and a bachelor's degree in Marine Science from Long Island University. Her research has generated over 30 publications including a book and book chapters on topics related to ecology, toxicology, fisheries management and species conservation.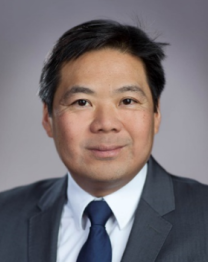 Director of the Trade and Environment Division


Aik Hoe Lim is Director of the Trade and Environment Division at the World Trade Organization and leads its work on environmental sustainability, climate change and trade, as well as on the Agreement on Technical Barriers to Trade. In this role, he has strengthened WTO's partnership with UNEP as well as other international environmental organizations. He led the establishment of WTO's Trade and Environment Week, which is now an annual flagship event for the organization. He joined the WTO in 1999 and served in the External Relations Division, the Director-General's Cabinet and the Trade in Services Division. He was previously Counsellor to two WTO Director-Generals, Advisor to the Director‑General's Consultative Group, and Secretary to WTO committees, working groups and negotiating bodies on services trade and domestic regulation. He represents the WTO in the UN Environmental Management Group and the UN Framework Convention on Climate Change, and is a member of the Advisory Board of the UNEP Global Environmental Outlook. Some of his publications include contributions to the "Research Handbook on Climate Change and Trade Law" (2017); "Win-Win: How International Trade Can Help Meet the Sustainable Development Goals" (2017); and an edited volume on "WTO Domestic Regulation and Services Trade" (2014).
Co-organizer(s):
Basel, Rotterdam and Stockholm (BRS) Conventions Secretariat, United Nations Office on Drugs and Crime (UNODC) and United Nations Environmental Programme (UNEP).
---

Related
Topic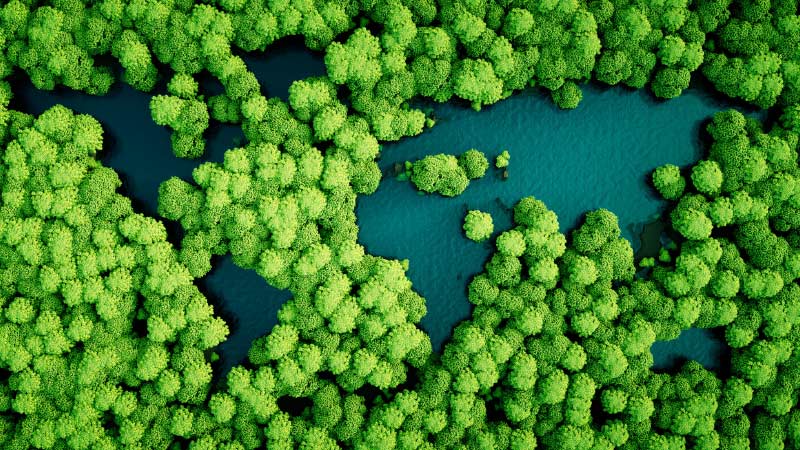 Trade and environment
Programme
Project
Contact
UNCTAD:
Ms. Anu Peltola:
Anu.peltola@un.org
Ms. Diana Barroclough:
diana.barrowclough@un.org
Mr. David Vivas Eugui:
David.vivaseugui@un.org
Mr. Henrique Pacini:
Henrique.pacini@un.org
UNODC :
Ms. Olga Kuzmianok:
olga.kuzmianok@un.org
Mr. Niels Peters Williams:
niels.peterswilliams@un.org
BRS Secretariat:
Ms. Tatiana Terekhova:
tatiana.terekhova@un.org
UNEP :
Ms. Lais Paiva Siqueira:
lais.siqueira@un.org