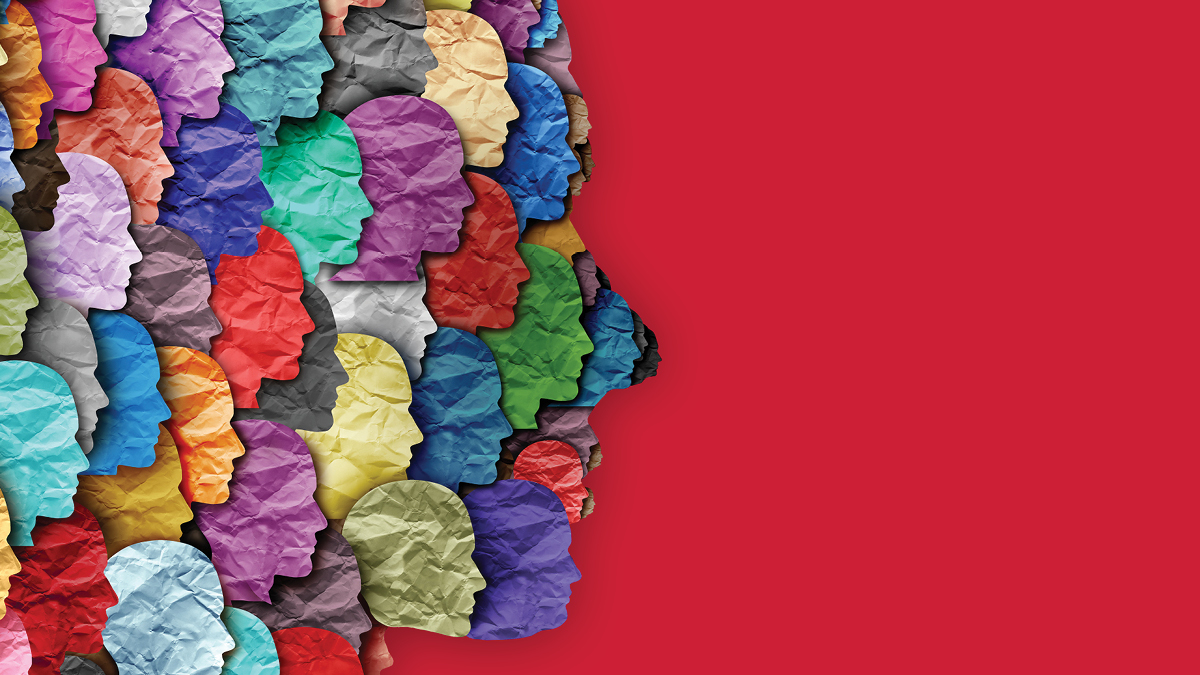 26 September 2021
16:00 - 23:00 hrs. (CEST) / 10:00-17:00 hrs. (AST)
Virtual Conference Centre, Frangipani Auditorium
The inclusion of the Gender and Development Forum at UNCTAD 15 demonstrates a commitment by UNCTAD and Barbados to attaining Sustainable Development Goal #5 - "Achieve gender equality and empower all women and girls."
Programme
16:00–17:30 (CEST)

10:00–11:30 (AST)

Opening Ceremony


Watch opening address by Mia Amor Mottley

Speakers

Prof. The Most Honorable Violet Eudine Barriteau,
Ms. Rebeca Grynspan, Secretary-General of UNCTAD
The Honorable Mia Amor Mottley, Prime Minister of Barbados

Keynote

Dr. Mariama Williams, Institute of Law and Economics

Moderator

17:40–18:25 (CEST)

11:40–12:25 (AST)

Re-thinking gender, trade and development in the post COVID-19 ;transformations and landscapes

Speakers

Dr. Mariama Williams with Dr. Tonya Haynes

18:25–18:530 (CEST)

12:25–12:50 (AST)

Gender and development, international trade and UNCTAD: future prospects

Speaker

Ms. Isabelle Durant, Deputy Secretary-General of UNCTAD

19:00–20:30 (CEST)

13:00–14:30 (AST)

Finance, investment and entrepreneurship, a feminist viewpoint

Speakers

Ms. Ajaita Shah, Founder and CEO, Frontier Markets (tbc)
Ms. Lauren Rawlings, Director Economic Growth, Palladium (tbc)
Ms. Tina Byles Williams, CEO Xponance Inc.
Ms. Polo Leteka, Chair, IDF Capital (tbc)
Ms. Sanola Daley, Gender Lead, MAS, International Finance Corporation (IFC) (tbc)
Ms. Jessica Espinoza, Chair, 2x Collaborative (tbc)

Moderator

Dr. Gillian Marcelle, Founder and CEO Resilience Capital Ventures LLC (tbc)

20:30–21:50 (CEST)

14:30–15:50 (AST)

Madan Sara Documentary

Moderator

Dr. Fulvia Farinelli, Senior Economist, Office of the Resident Coordinator, United Nations in Argentina

Visit the virtual conference centre
There is some issue in accessing document path, Please contact to Site Admin
There is some issue in accessing document path, Please contact to Site Admin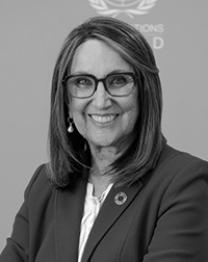 Rebeca Grynspan, of Costa Rica, became UNCTAD's eighth Secretary-General on 13 September 2021 and is the first woman to lead the organization.
Prior to her UNCTAD appointment, she was the Ibero-American secretary-general from 2014 to 2021, also the first woman to head the organization. During her mandate, she has coordinated the 22-member Iberoamerican Conference and led four key summits of Heads of State and Government.
In 2010 she was appointed Under-Secretary-General of the United Nations and Associate Administrator of the United Nations Development Program (UNDP) and prior to that was UNDP Regional Director for Latin America and the Caribbean. 
Prior to joining the United Nations, Ms. Grynspan served as Vice-President of Costa Rica from 1994 to 1998. She was also Minister of Housing, Minister Coordinator of Economic and Social Affairs, and Deputy Minister of Finance. In 2021 she was named Special International Advisor to the newly created Economic and Social Council of Argentina and invited to join as member of the G20 High-Level Independent Panel on Financing the Global Commons for Pandemic Preparedness and Response.
In addition to her experience as a lecturer and advisor to several international organizations, she has been actively involved in key United Nations initiatives, such as the Millennium Project's Task Force on Poverty and Economic Development and the High-level Panel on Financing for Development. 
In 2014 and 2015, she was recognized as one of the 50 leading intellectuals of Latin America. And she was recognized as one of the 100 most powerful women in Central America by Forbes magazine.
Ms Grynspan holds a degree in Economics by the University of Costa Rica and a MSc in Economics by the University of Sussex. She has been awarded a Doctorate Honoris Causa by the University of Salamanca, the University of Extremadura and the European University of Madrid in recognition of her outstanding professional achievements.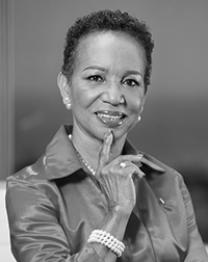 Professor of Gender and Public Policy
University of the West Indies at Cave Hill


Ms. Violet Eudine Barriteau is Professor of Gender and Public Policy at the University of West Indies Cave Hill in Barbados.
Professor Barriteau's research interests encompass transformational educational leadership, feminist theorizing and investigations of the Caribbean political economy, and gender and public policy.
On 2019, the Government of Barbados conferred on her The Order of Freedom of Barbados, the country's highest national honour.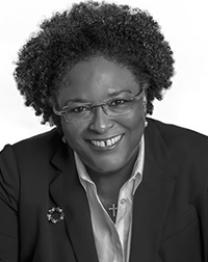 The Honourable Mia Amor Mottley, Q.C., M.P., became Barbados' eighth and first female Prime Minister on 25 May 2018.
Ms. Mottley was elected to the Parliament of Barbados in September 1994 as part of the new Barbados Labour Party Government.
Prior to that, she served as one of two Opposition Senators between 1991 and 1994. One of the youngest persons ever to be assigned a ministerial portfolio, Ms. Mottley was appointed Minister of Education, Youth Affairs and Culture from 1994 to 2001.
She later served as Attorney General and Deputy Prime Minister of Barbados from 2001 to 2008 and was the first female to hold that position.
Ms. Mottley is an Attorney-at-law with a degree from the London School of Economics, specialising in advocacy. She is also a Barrister of the Bar of England and Wales.
In 2002, she became a member of the Local Privy Council. She was also admitted to the Inner Bar, becoming the youngest ever Queens Counsel in Barbados.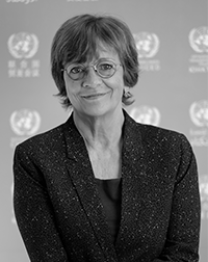 United Nations Conference on Trade and Development (UNCTAD)


Ms. Isabelle Durant, of Belgium, is Deputy Secretary-General of UNCTAD. From February to 12 September 2021, she headed the organization as Acting Secretary-General before the appointment of a new UNCTAD Secretary-General on 13 September 2021. Prior to holding this position, she served the organization for over three years as UNCTAD's Deputy Secretary-General.
Ms. Durant had a distinguished career in Belgian and European politics. She held the offices of Deputy Prime Minister, Minister of Transport and Energy and Senator in the Belgian Government. She also served as Vice-President of the European Parliament and Presidency of the European Union Council of Ministers of Transport.
Ms. Durant has a wealth of experience collaborating with civil society and the private sector as well, notably as the Vice-President responsible for relations between the European Parliament and civil society. Finally, Ms. Durant has held posts as a senior consultant on the empowerment of women in local government for the UNDP and as a member of Parliament of the Brussels-Capital Region in Belgium.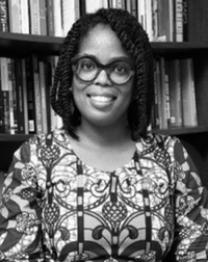 UNCTAD XV Gender and Development Forum


Dr. Tonya Haynes is Co-Lead Organiser of the UNCTAD XV Gender and Development Forum.
Dr. Haynes is the first graduate of the Institute for Gender and Development Studies: Nita Barrow Unit (IGDS:NBU) PhD programme, proudly representing a new generation of homegrown Caribbean feminist scholars. Animated by the liberatory potential of Caribbean feminisms. Dr. Tonya Haynes has published essays on Caribbean feminisms and feminist thought in Small Axe: A Caribbean Journal of Criticism, sx:archipelagos, Journal of Eastern Caribbean Studies and Love and Power: Caribbean Discourses on Gender (edited by Eudine Barriteau).
Her research on gender-based violence is published in Global Public Health and Social and Economic Studies. She is co-editor (with Dr. Tami Navarro) of the Special Issue of the Scholar and Feminist Online entitled "Caribbean Feminisms: Interventions in Scholarship, Art, and Activism across the Region". She currently serves as Acting Head of the IGDS:NBU where she is also lecturer in Gender and Development Studies.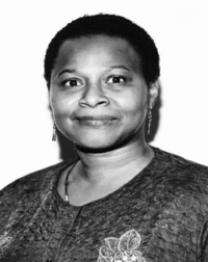 Institute of Law and Economics Jamaica


Dr. Mariama Williams is Director of the Institute of Law and Economics (ILE),Jamaica. She is a feminist economist with over 20 years' experience working on economic development, macroeconomic, trade external debt and finance issues, with a focus on gender equality and women's empowerment, social equity, sustainable finance and development and climate change issues.
Her most recent publications include "Africa's Trade and Environment Policy", "Three decades of climate mitigation: why haven't we bent the global emissions curve?" and "Gender and energy poverty: the view from the North: A discussant vantage point."
Her books include, Gender and Climate Finance: Coming out of the margins (Routledge 2015), Gender Issues in the Multilateral Trading System (Commonwealth Secretariat, 2003). Trading Stories: Experiences with Gender and Trade (co-edited with Marilyn Carr), Commonwealth Secretariat, 2010) and co-authorGender and Trade Action Guide: A Training Resource (Commonwealth Secretariat, London, 2007.)
Williams is also a member of the Caribbean Feminist Action Network, the Gender and Trade Coalition and a principal consultant, the Integrated Policy Research Institute (IPRI) and Senior Associate, the Political Ecology and Sustainability Programme, Development Alternatives with Women for a New Era (DAWN). Williams other achievements/and associations include:
former Coordinator, Sustainable Development, Climate Change and Gender (SDCCG) Programme, the South Centre, an inter-governmental think-tank of developing countries; a member of the Advisory Group of the SG's High Level Task Force on Financing for Gender Equality (2019-2020); UN Women's Expert Advisory Group, The SDG Monitoring Report; the board of Trustee for the Dag Hammarskjöld Foundation (Sweden); a member of the steering committee of Development for Women in New Era (DAWN), a member of the International Working Group on Gender and Macroeconomics & International Trade (IWGEM) and a past Member of the Board and planning committee for the bi-annual forum for the Association for Women for Development (AWID); Coordinator/Research Adviser, the International Gender and Trade Network (IGTN).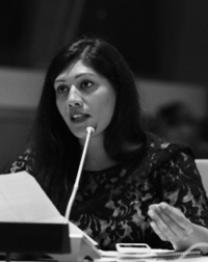 Ajaita Shah is a mentor, a speaker, and board member, and entrepreneur at Frontier Markets.
Ajaita has committed to empowering rural women across the developing world through market based business models, clean energy, technology, and inspiring women to push themselves beyond their societal boundaries.
Ms. Ajaita Shah drives vision, strategy, investments, and partnerships at Frontier Markets. Frontier Markets is a social tech commerce enterprise that focuses on rural India. It is an end-to-end commerce platform that provideslast-mile products and services, delivered at the doorsteps of consumers in villages through an assisted commerce model run by rural women entrepreneurs called Saral Jeevan Sahelis. Operating in 2,000 villages in India, with 20 micro distribution hubs managing 10,000 Sahelis to facilitate access to products and services in agri, digital inclusion, home appliances, clean energy solutions, since covid, healthcare and essential services, and finance to over 500,000 households. Most recent awards include Fintech Innovation Challenge Winner UNCDF, SDG Finance Summit's Highest Impact Award.
Ms. Shah has been working with social enterprises and in rural India in microfinance, rural distribution, marketing, and access for 15+ years, and has committed to empowering rural women across the developing world through business models, financial inclusion, technology, data, clean energy, and inspiring women to push themselves beyond their societal boundaries.
She is the recipient of prestigious awards including: Forbes 30 Under 30 Social Entrepreneur of the Year, Women Transforms India Award, Digital Women of the Year, CNBC's Women Entrepreneur of the Year, Loreal Women of Worth and more. She is a Women's Changemaker Fellow at Womanity Foundation, Dasra Leadership Fellow, Echoing Green Fellow, and Cordes Fellow. She has spoken in many forums including COP 23, UN High Level Political Forums, UN SDG Summit, and more on social enterprise perspective from the field, to digital inclusion, to climate change to gendersmart investing. Ajaita serves on the board of Frontier Innovations Foundation, a non-profit focused on last-mile distribution support social enterprises driving solutions to rural customers globally. As well as a Steering Committee Board Member for SHINE Investor and SAWIE.
She is also an advisor to various social enterprises in India focusing on product development for the poor. Ajaita Shah holds her B.A. in International Relations from Tufts University. Mantra: "Investing in Women is smart business and key to poverty alleviation at scale"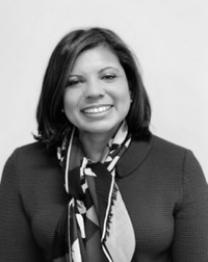 Chief Executive Officer and Founder


Tina Byles Williams is Chief Executive Officer, Chief Investment Officer and Founder of Xponance®, a $12 billion multiple strategy investment company which is one of the largest diverse and woman-owned investment firms in the United States. She founded FIS Group, the predecessor firm to Xponance®, 25 years ago and has over 36 years of investment experience. Tina is the Chief Investment Officer and Lead Portfolio Manager for the firm's active global equity strategies. As Chief Investment Officer, she chairs the firm's Investment Committee and oversees the firm's fixed income and equity platforms. As lead portfolio manager for the firm's active global equity multi-manager strategies, she oversees all investment strategy, manager search and disposition decisions. Tina is widely regarded as a trailblazer in the field of identifying and investing with talented entrepreneurial investment management firms, many of which are diverse and women-owned. Prior to founding FIS Group, Tina was a principal and senior consultant with the investment consulting firm WHP, Inc.
Before joining WHP, Tina served as Chief Investment Officer to the City of Philadelphia's $2.5 billion Board of Pensions and Retirement. Prior to her work with the Board of Pensions and Retirement, Tina was the Investment Officer for the $300 million Philadelphia Gas Works Pension Fund.
Tina is a member of the Advisory Board for the Strategic Capital Group of Investcorp, a $38 billion global alternatives investment firm. Tina is a former board member of the Vantage Trust Company, a provider of 401 defined contribution and 457 deferred compensation retirement plans. She is also a former board member and Chairman of the Investment Committee for VTC's parent company, the ICMA Retirement Corporation (ICMA-RC), a provider of retirement services with over $50 billion under management and administration. Tina is also a leader in her community and sits on the Pennsylvania Intergovernmental Cooperation Authority, which oversees the City of Philadelphia's financial plans, and the Center City District. Between 2011 and 2015, she served as a board member and chaired the Research Committee of the National Women's Business Council, a federal advisory council created to serve as an independent source of advice and counsel to the President, Congress and the U.S. Small Business Administration on economic issues of importance to women business owners.
Tina is the chairman and driving force behind Xponance's philanthropic entity, A Good Measure Foundation, which provides financial literacy education to inner city youth and supports programs designed to empower impoverished or marginalized women or children in the United States and internationally.
Tina is a recipient of several industry awards and has been quoted and featured in several national and global finance publications such as the Wall Street Journal, Reuters, Institutional Investor, Bloomberg, Market Watch, Value Walk and Pensions and Investments. She has also appeared on various business programs, such as Bloomberg GO and CNBC's Squawk Box.
Tina completed her undergraduate work at New York University where she graduated Magna Cum Laude and earned her Master's degree in Public Policy with an emphasis in Finance from Harvard University.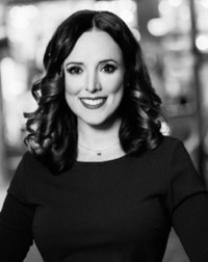 German Development Finance Institution


Jessica Espinoza is Vice President for Private Equity and Venture Capital Investments at DEG, the German Development Finance Institution (KfW Group) and the Chair of the 2X Challenge, a global initiative that has mobilized over $11 billion of gender lens investments since its launch at the G7 Summit in 2018.
Jessica serves on the Board of Directors of AlphaMundi Foundation and of the Mexican financial institution Mega as well as on the Advisory Board of several private equity funds. As a mentor for Endeavor, she supports high impact companies as they scale up. Jessica is the Founder of XOCO, an edtech venture empowering adolescent girls in the Global South and a fellow at Columbia eLab.
She is a PhD candidate at University of Siegen, researching the transformative potential of gender lens investing. Prior to joining DEG, Jessica was a Member of the Management Board at ProCredit Bank Nicaragua and part of the Group Funding team at ProCredit Holding. She managed the Africa Regional Office of MicroFinance Transparency in Ghana and led a flagship program to promote responsible finance across Sub-Saharan Africa and Latin America.
Resilience Capital Ventures LLC


Dr. Gillian Marcelle, leads Resilience Capital Ventures LLC, a boutique capital advisory practice specializing in blended finance.
She has a proven track record in attracting investment and focuses on telecoms, fintech, renewable energy and regenerative agriculture. Her specialty is the design and implementation of blended finance strategies that often involve partnerships, ecosystem strengthening and designing architectures for transformational change.
Dr Marcelle includes among her clients and partners: MPC Capital AG, Marin Agricultural Land Trust (MALT), AfriBio and the Clinton Foundation. She serves on the Advisory Board of Marketspace USA, and has guided numerous ventures in the role of Senior Advisor. Prior to this assignment, she was the Executive Director the UVI RTPark and previously held staff roles development finance with the International Finance Corporation, equity capital markets at JP Morgan Chase and M&A with British Telecom. Her earlier Board roles include serving as non-Executive Director with South African fintech Tafari Capital and on the UN ICT Task Force. Her academic career includes teaching and research as a tenured Associate Professor at Wits Business School in Johannesburg, South Africa and teaching at the University of East London and City University in London, England. She is a published research scholar and maintains active academic networks; in the US, with MIT and Penn State; in Europe with SPRU, University of Sussex; across the African continent and in the Caribbean.
Her educational background includes earning degrees in Economics from the University of the West Indies, St Augustine, Trinidad & Tobago, and the Kiel Institute of World Economics, Germany; an MBA with a specialization in high technology management from the George Washington University and a doctorate in innovation policy from the Science and Technology Policy Research Unit, SPRU, University of Sussex.Dr Marcelle developed the Triple B Framework to improve flows and allocation of capital in its multiple forms; this provides a platform for engaging in the finance and investment world, where her contributions and perspectives on diversity, inclusion, accountability and alignment with the SDGs are becoming influential. Her international public service includes appointments with the United Nations and the World Economic Forum, Global Future Council on SynBio.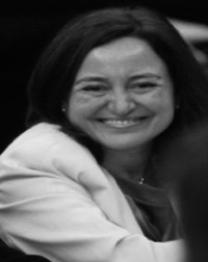 Fulvia Farinelli works as Senior Economist in the Resident Coordinator Office of the United Nations in Argentina. She previously worked at UNCTAD in the Division on Investment and Enterprise. She holds a PhD on Economics of Innovation and Technical Change.
---