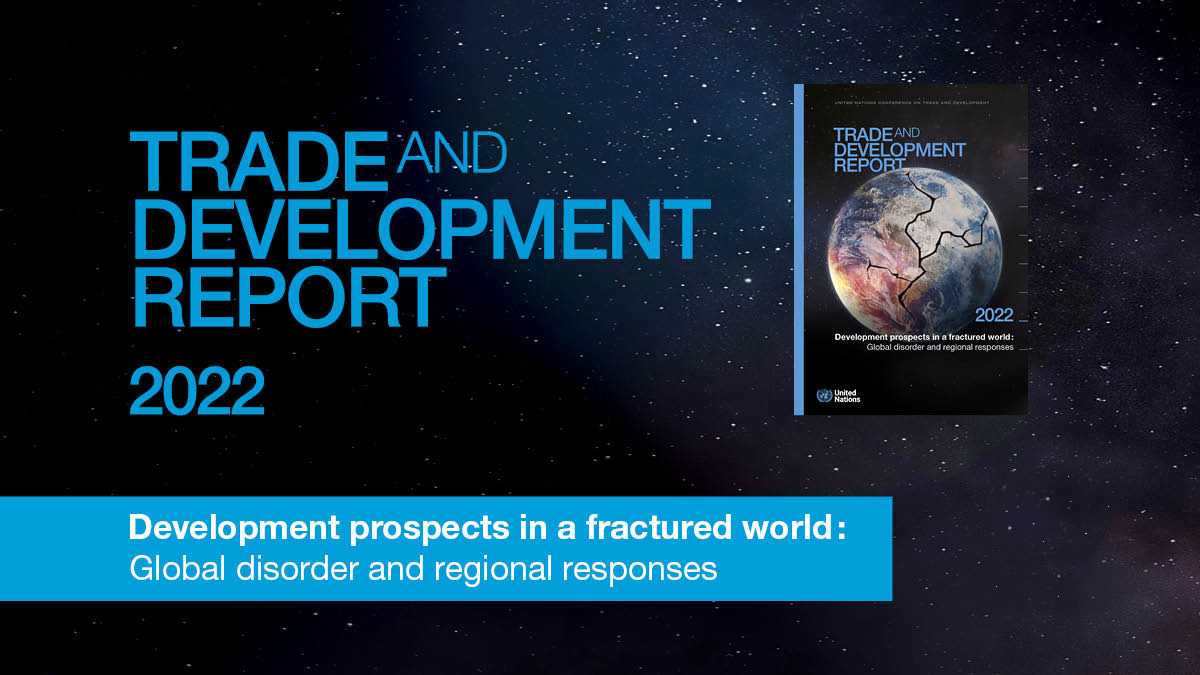 03 October 2022
09:00 - 17:00 hrs.
UNCTAD's annual Trade and Development Report provides comprehensive and authoritative analysis of global economic trends and policy issues of international concern. It offers policy advice to ensure that globalization delivers a better future for all people and the planet.
Past reports have looked at the economic and social damage caused by financial crises, how to finance a Global Green New Deal, and the impact of the COVID-19 pandemic on developing economies.
The Trade and Development Report 2022 focuses on the unprecedented challenges facing developing economies as they tackle post-pandemic recovery in an environment of slowing growth, inflation, rising interest rates and unsustainable debt burdens.
Explore the key messages online
The report series is intended for economists, policymakers, academics and all those involved in economic and trade research and analysis.
There is some issue in accessing document path, Please contact to Site Admin
Development prospects in a fractured world: Global disorder and regional responses
(UNCTAD/TDR/2022)
-
03 Oct 2022
There is some issue in accessing document path, Please contact to Site Admin