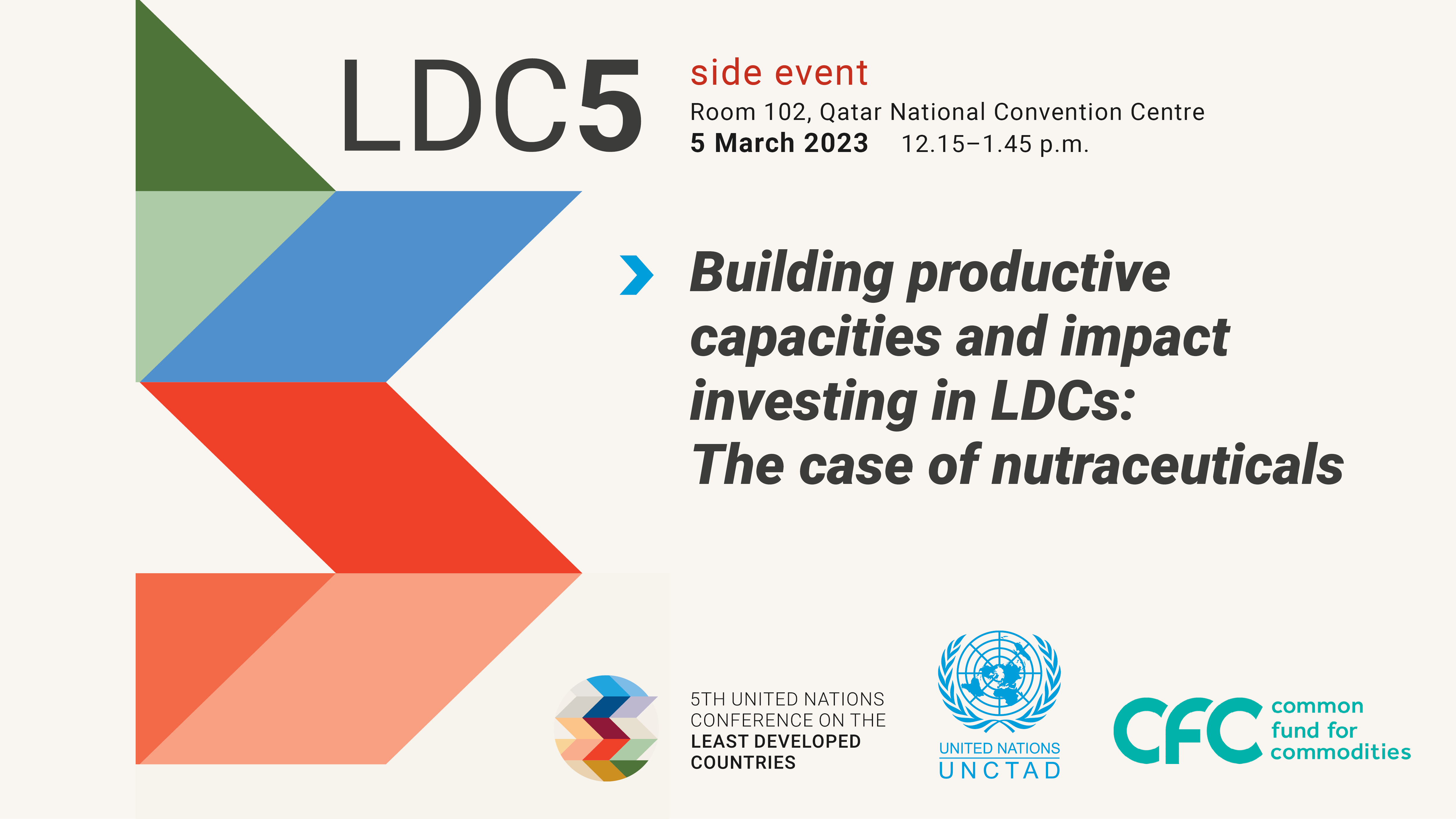 05 March 2023
12:15 - 13:45 hrs. Room 102, Qatar National Convention Centre
Doha
, Qatar
The side event will contribute to the implementation of the Doha Programme of Action (DPoA) by showcasing the importance of building productive capacities.
Building resilient productive capacities are essential for developing economies like the least developed countries (LDCs) to achieve sustainable development.
In this context, the event will outline the role of productive capacities and impact investing in the LDCs' development processes.
Productive capacities are recognized in the DPoA under key focus area III – Structural transformation – as a driver of prosperity and economic and export diversification.
The event will include a presentation of and a discussion on the outcomes of a joint project of the Common Fund for Commodities (CFC) and UNCTAD concerning practical opportunities for developing economies, including LDCs, to export high-value indigenous commodities and domestic products to international consumer markets.
It will also explore how impact investing can present opportunities to harness local potential.
The event will discuss specific, practical examples of sectors of interests that could be developed in LDCs.
There is some issue in accessing document path, Please contact to Site Admin
Assessment of comparative advantages and binding constraints
(UNCTAD/ALDC/2021/8)
-
03 Nov 2022
Training Manual
01 Feb 2022
(UNCTAD/ALDC/INF/2021/5)
-
11 Jan 2022
There is some issue in accessing document path, Please contact to Site Admin
Co-organizer(s):
Common Fund for Commodities (CFC) and UNCTAD
Sponsor / funding:
Common Fund for Commodities (CFC)
---

Language(s)
English | Français |
Related
Topic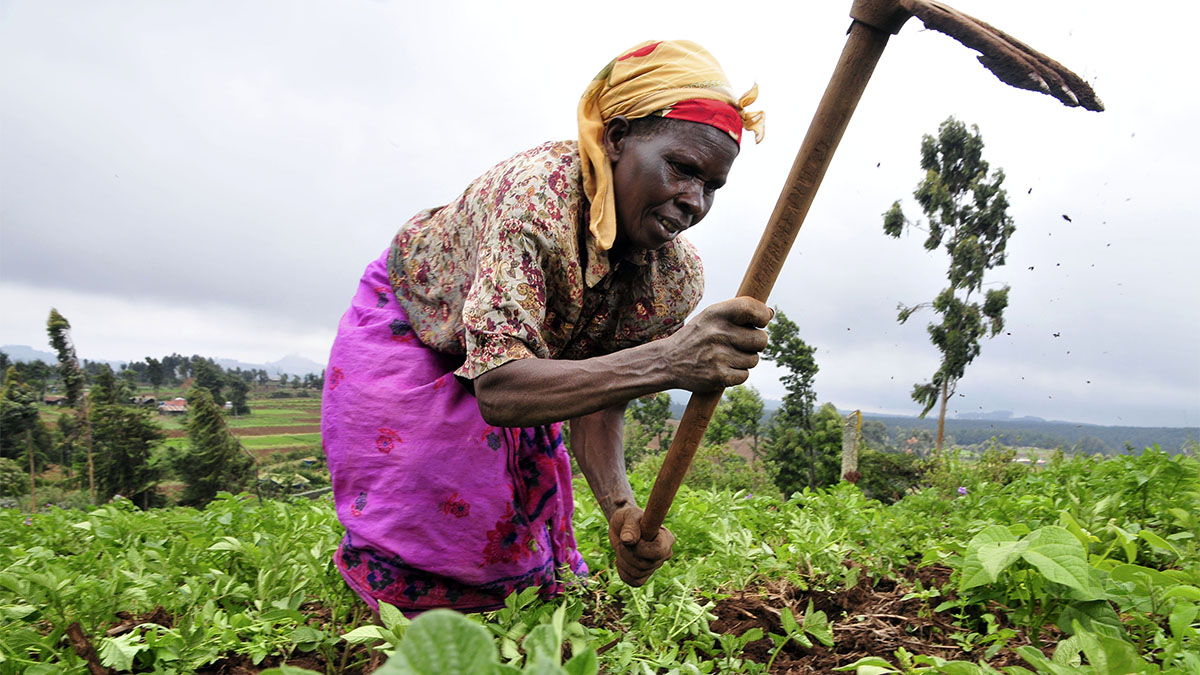 Least developed countries
Programme
Contact
Mr. Andrey Kuleshov
Chief of Strategy and Development
CFC
Andrey.kuleshov@common-fund.org
+31 65 4240485
Mr. Mussie Delelegn
Acting Head, Productive Capacities and Sustainable Development Branch
UNCTAD
Mussie.Delelegn@unctad.org