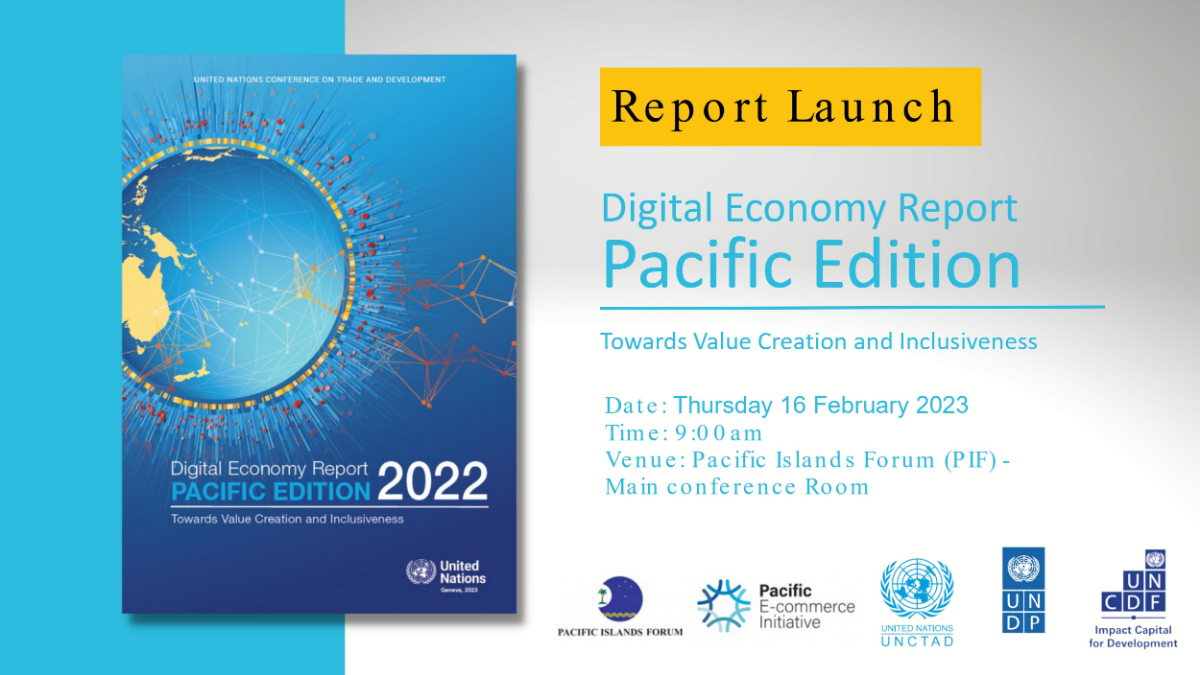 16 February 2023
09:00 - 13:00 hrs. Hybrid
Suva
, Fiji
The Digital Economy Report: Pacific Edition 2022 will be launched at a regional event in Suva, Fiji, on 16 February 2023. The event will be hosted by the Pacific Islands Forum Secretariat (PIFS) and jointly organized by UNCTAD, the PIFS and the United Nations Capital Development Fund (UNCDF). This first regional edition of UNCTAD's flagship Digital Economy Report examines the development and policy implications of the emerging digital economy in the Pacific.
The formal launch will be followed by a panel discussion with public and private sector stakeholders. Panelists will reflect on challenges and opportunities related to digital development in Pacific, and the importance of building inclusive digital economies.
The development of the Digital Economy Report: Pacific Edition 2022 implements one of the key priority measures in the PIFS-led Pacific Regional E-commerce Strategy and Roadmap. The report is also one of the key deliverables of the Pacific Digital Economy Programme, jointly administered by UNCDF, UNCTAD and UNDP, and financially supported by Australia.
There is some issue in accessing document path, Please contact to Site Admin
Towards value creation and inclusiveness
(UNCTAD/DTL/ECDE/2022/4)
-
15 Feb 2023
Co-organizer(s):
Pacific Islands Forum Secretariat (PIFS)
Sponsor / funding:
The Government of Australia
---

Related
Topic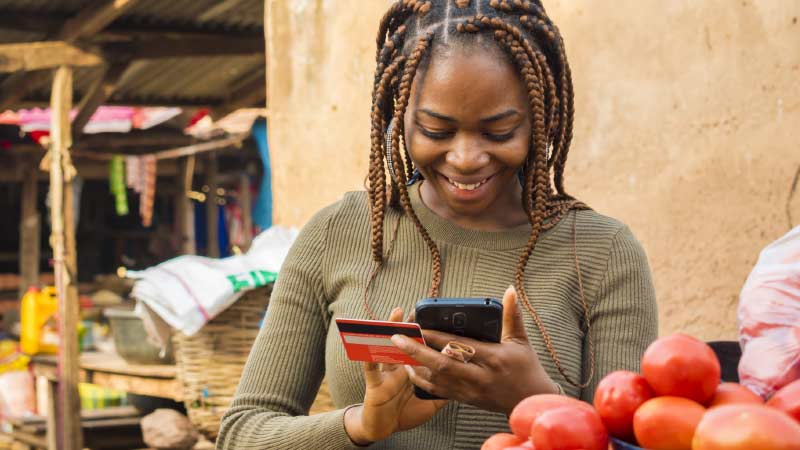 E-commerce and the digital economy
Programme
Contact