The Pacific Digital Economy Programme (PDEP) is a joint programme between UNCDF, UNDP and UNCTAD, in support of the development of inclusive digital economies in the Pacific.
This unique partnership builds on UNCDF's long-term work on digital finance in the Pacific region and UNCTAD's extensive work in the area of e-commerce and the digital economy and is implemented with the administrative support from UNDP. The PDEP implements both region-wide research and capacity building activities and provides country-specific technical assistance, in Fiji, Tonga, Samoa, Vanuatu, the Solomon Islands, Papua New Guinea, Timor-Leste, Kiribati, Federated States of Micronesia and the Marshall Islands.
The design and implementation of the PDEP benefits from a close cooperation with the Pacific Island Forum Secretariat (PIFS) and its activities are directly linked to the Pacific E-commerce Strategy and Roadmap it has recently developed. The Programme also relies on close collaboration with a wide variety of other public and private sector stakeholders from across the region to create a conducive market environment for digital innovations to thrive, leaving no-one behind in the process.
The Programme will run from 2021 to 2025 and is funded by the Government of Australia and the European Union.
For further information on the Programme, please contact us at ecde@unctad.org and clearly indicate "Pacific Digital Economy Programme" in the subject line.
Programme Partners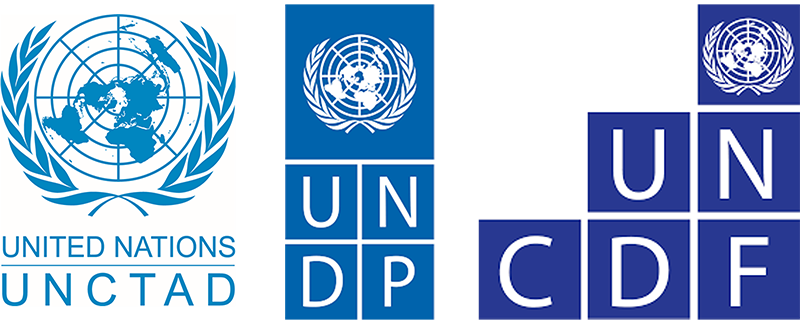 Programme Donor