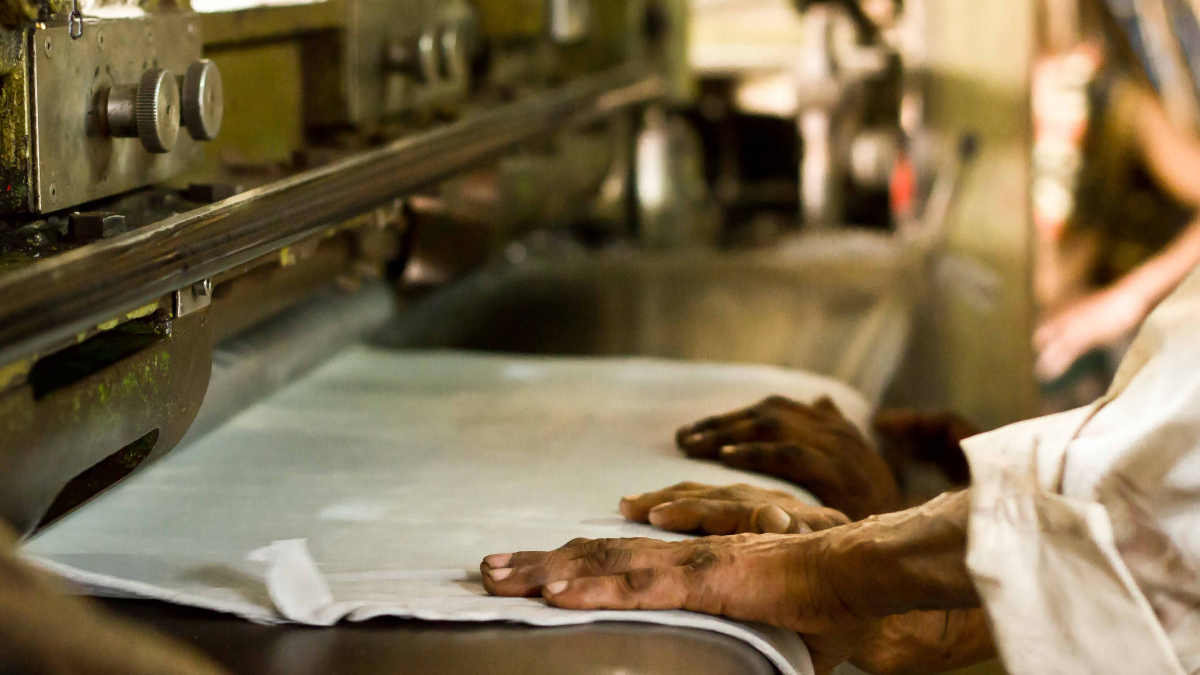 31 March - 01 April 2022
Virtual / Zoom
Switzerland
The uptake of productive capacities by developing countries has delivered important economic and social gains. But as productive capacities increase, countries often incur various types of air, soil, and water pollution as a consequence of manufacturing in response to domestic and foreign demand. The resulting impacts of pollution on the local environment and human health imposes a limiting factor to social development, and therefore, competitiveness.
Pollution-inducing manufacturing activity does not occur in isolation. Many of the pollution effects can be traced to exports, making the linkages between producers and buyers very important to improve environmental governance of production and trade. Across sectors, trends are observed for increasing adoption of data-production and traceability technologies which will clear the fog between production and consumption ends of the value chain, stimulating better behaviour on both ends.
Policy developments such as the EU Sustainable Products Initiative (SPI) are also likely to raise the environmental bar for products entering developed-country markets, which will increasingly tie environmental performance to the ability to compete in foreign markets.
This seminar will discuss themes related to the pursuit of SDG 12 in developing countries, especially as growing trade integration and economic diversification cast a shadow of pollution linked to local production. The seminar focuses on Sub-Saharan Africa (SSA) and South Asia (SA), areas which are being supported through the Sustainable Manufacturing and Environmental Pollution (SMEP) Programme, established by UK-FCDO and implemented in partnership with UNCTAD.
In specific, four themes will be discussed, each supported by a draft research paper (available in "Documents" tab):
Promoting a circular economy in the south
Plastic pollution mitigation strategies
Common threads among manufacturing pollution
Mitigating pollution from Tanneries
While each session will have thematic specificities, they are united by an overarching narrative calling for attention to pollution effects other than GHG emissions. Those effects, such as water soil and air contaminants, as well as plastic pollution, all share similar patterns of damage to biodiversity, reducing ecosystems services, and indirectly increasing unknown risks such as microplastic-health interactions and release of pathogens (e.g., epidemics-inducers).
The goal of the seminar is to compare evidence structured in the four research papers (based on elements from the SMEP programme and recent thematic literature), with the experience from practitioners with thematic experience on the sectors and target regions.
The ultimate objective is to advance understanding of common themes that intersect across various types of pollution beyond climate impacts, in view of assisting the deployment of SMEP funding assistance expected in the 2nd half of 2022.
This virtual event is open to the public and is part of the Sustainable Manufacturing and Environmental Pollution Programme, supported by the UK-FCDO.
PROGRAMME
(All speakers tbc)
DAY ONE - MARCH 31, MORNING, CET/GENEVA TIME
9:00 SESSION 1 - CIRCULAR ECONOMY IN THE SOUTH
Moderator: Mr. Desta Mebratu, UN High Level Champion Lead on Waste, Ethiopia
Commentators
Ms. Anna Balance, UK-FCDO, Bangladesh
Mr. Konstantinos Tsagarakis, Technical University of Crete, Greece
Ms. Saima Murtaza, Environmental Consultant, Pakistan
Ms. Susanne Yvonne Karcher, co-founder, African Circular Economy Network, South Africa
10:45 SESSION 2 - PLASTIC POLLUTION MITIGATION STRATEGIES
Moderator: Mr. Mahesh Sugathan, Graduate Institute
Commentators
Mr. Chris Whyte, ACEN foundation, South Africa
Ms. Diana Barrowclough, Senior Economist, UNCTAD
Mr. Gadzikano Munyuki, Lecturer, Chinhoyi University of Technology, Zimbabwe
Mr. Dipesh Pabari, Project Leader, FlipFlopi project, Kenya
Ms. Tze Ni Yeoh, Global Circular Packaging Manager, Danone Malaysia
12:15 END OF DAY ONE
DAY TWO - APRIL 1, MORNING, CET/GENEVA TIME.
9:00 SESSION 3 - PATTERNS OF MANUFACTURING POLLUTION IN THE SOUTH
Moderator: Mr. Harro von Blottnitz, Professor, University of Cape Town, South Africa
Commentators:
Ms. Keru Munene, Open Capital Advisors, Kenya
Ms. Ying Zhang, UNEP, Geneva
Ms. Jaee Nikam, SEI-Asia, Bangkok
Mr. Arpit Bhutani, Snowpeak, India
Mr. Desta Mebratu, UN High Level Champion Lead on Waste, Ethiopia

10:45 SESSION 2 - MITIGATING POLLUTION FROM TANNERIES
Moderator: Mr. Henrique Pacini, UNCTAD, Switzerland
Commentators:
Mr. Sohail Ali Naqvi, WWF, Pakistan
Mr. Amir Rashid, Royal Institute of Technology, Sweden
Mr. Richard Oruko, Leather development officer, Kenya
Mr. Mohammad Sadat Shibli, Asia Foundation, Bangladesh
12:15 END OF DAY TWO
There is some issue in accessing document path, Please contact to Site Admin
There is some issue in accessing document path, Please contact to Site Admin
Sponsor / funding:
UK-FCDO
---